We put some of Wichita's entrepreneurs to the test by having them deliver their best elevator pitch in an actual elevator. See how they did.
PERFECTING THE ART OF THE PITCH
When you're an entrepreneur, your next meeting could lead to your next investment — and it could happen anywhere, anytime.
Even though we're less socially connected due to the ongoing COVID-19 pandemic, entrepreneurs are staying sharp, honing their pitches so they're ready to make the best impression possible, whether it's on their next Zoom call or their next elevator ride.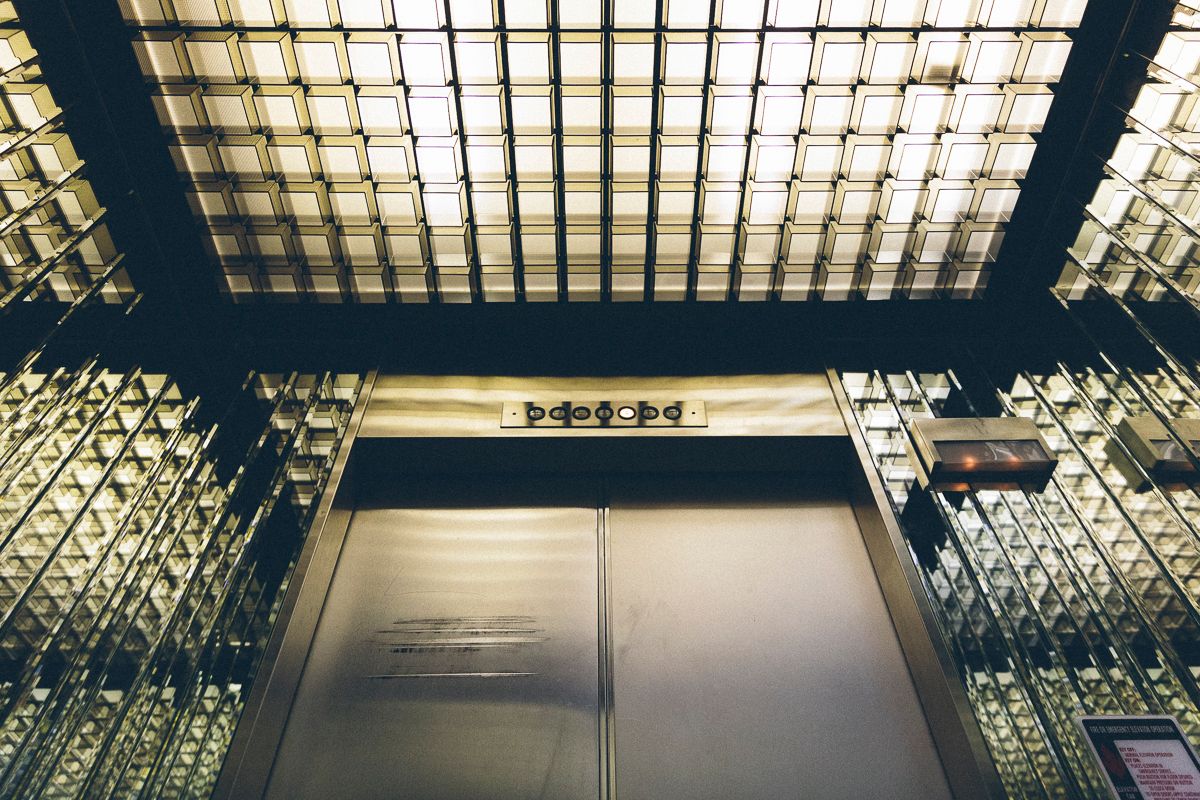 These pitches are all about being concise, engaging and confident. It's not easy, but Wichita's entrepreneurs have to be up to the task.
We decided we'd put Wichita entrepreneurs to the test by having them deliver their best elevator pitch in an actual elevator.
MEET THE ENTREPRENEURS
DEBORAH MUHWEZI-GLADNEY & ANGELA MUHWEZI-HALL - QUICKHIRE
Deborah Muhwezi-Gladney and Angela Muhwezi-Hall are sisters and co-founders of QuickHire, a business that focuses on connecting workers with trade and service industry jobs. They founded the company in April during the COVID-19 pandemic, when millions lost their jobs and were in search of opportunity.
Through QuickHire, the sisters hope to showcase the dignity and value in skilled-trade and service jobs by creating a workforce development solution that's just for them.
So far, QuickHire is self-funded, with some investments sought throughout the Midwest, including in Chicago.
MIGUEL JOHNS - KINGFIT
Miguel Johns is the founder and CEO of KingFit, a digital health and wellness platform designed to better engage people with their health programs and help them manage chronic illnesses like diabetes.
By using social media and artificial intelligence, KingFit is helping users get educated on their conditions, track statistics and health outcomes, work with wellness coaches and get testing supplies, all from an easy to use online platform.
So far, KingFit has raised about $1.1 million in seed-round funding, mostly from Wichita-area investors.
LUKE LUTTRELL - PROJECT CONTENT
Luke Luttrell is the founder of Project Content, an online platform that helps outdoor digital sign owners create their own effective advertising through downloadable and customizable templates that match with virtually any digital sign hardware.
Through their platform, Project Content is helping digital sign owners maximize their return on investment.
Since its founding in 2018, Project Content has been through two rounds of funding, and has since raised 75 percent of its funding in the Wichita area.
Know any Wichita entrepreneurs who deserve to be featured? Let us know so we can put their elevator pitch to the test in future content.
NEXT STEPS:
---
---
---
---