These are people pushing toward a better Wichita. You may know some, others you won't. But these are who you should be paying attention to.
IN FOCUS
These are the stories of those leading the push toward a better Wichita.
Some you will know, others you won't. Either way, these people deserve our attention.
ABOUT CHRISTINA
Christina Long is about as Wichitan as anyone can be. She was born and raised in the north part of town, and started working for the Wichita Eagle when she was still in high school, eventually becoming the cultural affairs reporter. After leaving the Eagle, she worked at another Wichita institution, USD 259 public schools.
"Wichita is a place ... where it's as big or as small as you make it," Long says. "When we are looking at living our life beyond ourselves — really trying to have an impact — Wichita allows you to see the impact that you're making."
Long has been a leader in the Wichita business community with her graphic design and communications services company, CML Collective, but she's now extending her impact as CEO of Create Campaign, a nonprofit organization that supports minority entrepreneurs.
She has been thinking a lot about her legacy — the work that will remain and continue impacting lives long after she is gone. For her, that work is with minority entrepreneurs and business leaders.
"Entrepreneurship is difficult no matter who you are," Long says.
The difficulty is compounded by the historical context of race. From slavery to Jim Crow, African-Americans and other minorities have had a tougher time in America building a strong enough economic base to create new businesses and wealth.
"We know in this country, to be able to have a home, to be able to build equity, and to leave that to the next generation, that matters in terms of creating and developing an economic base," Long says. "There's all these different factors and barriers that create the context as to why our rates in business ownership look differently than others."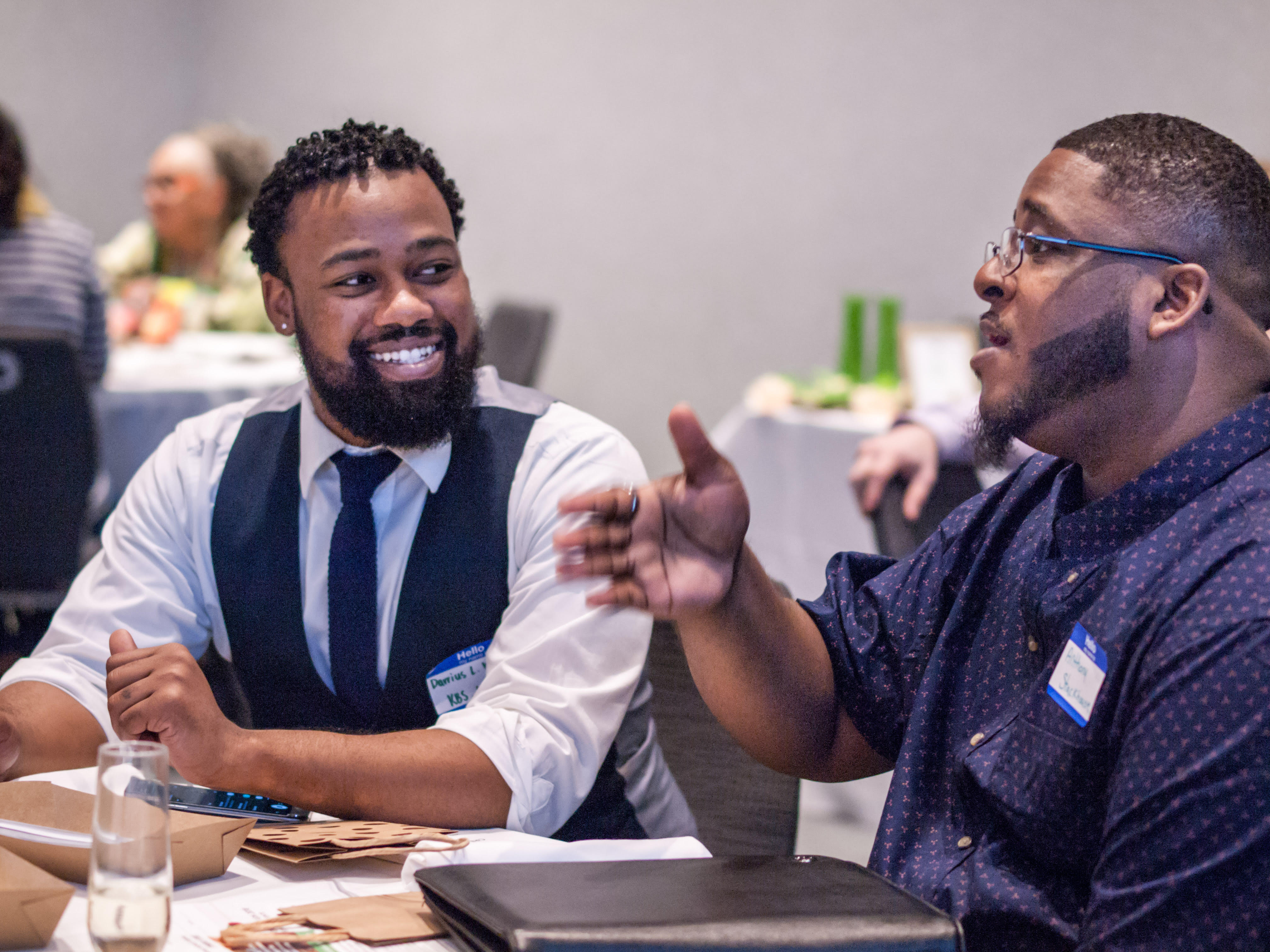 Since 2015, Create Campaign has helped more than 400 minority business owners connect with resources and people that can help them grow, from Jenny Dawn Cellars to Wichita Cheesecake Company.
This work hasn't gone unnoticed by the community. Recently, Commerce Bank donated its former branch at 21st Street and Grove, which became Founders' Grove, an office space for organizations like Long's Create Campaign.
"Commerce Bank got in contact with District One City Council Member Brandon Johnson and just talked about what could be the possibilities for this instead of another empty building in this particular area of town," Long says. "Which led to an opportunity for Commerce Bank to gift this building to the Create Campaign as an asset."
Along with Create Campaign, Founders Grove also hosts Camp Destination Innovation, a youth entrepreneurship camp, and The Heartland Wichita Black Chamber of Commerce, which works with African-American-owned businesses.
Long says minority leaders can often act as a bridge to connect minority business owners to resources in other parts of the community. But she says Wichita needs more leaders to step up and become that bridge.
"We definitely need more minority leaders helping to push this cause forward because representation matters," she says. "There are so many people who could be inspired by another person's journey and walk because they identify more closely together."
If we are going to activate stronger entrepreneurs across the board, including minority entrepreneurs, then where we spend our dollars matters, and the expectation that we hold for them matters, as well.
Creating that bridge opens up the opportunity of entrepreneurship, which has the chance of improving quality of life — and wealth — in every corner of Wichita.
"When we all are able to experience entrepreneurship at even greater rates, then more people are getting hired, household incomes are increasing and we're having more excitement about the role models that are able to contribute to helping to encourage the next generation," Long says. "The good is there."
For the rest of us wondering what we can be doing to better support minority entrepreneurs, Long's advice is simple:
"Goodness gracious, patronize these businesses," she says. "Spend your money with minority businesses. ... Again, if we are going to activate stronger entrepreneurs across the board, including minority entrepreneurs, then where we spend our dollars matters, and the expectation that we hold for them matters, as well."
NEXT STEPS:
---
---
---
---