Wichita wants lots of things. But how do we get them? And are the things we want really the things that will make a difference?
BREAKING DOWN WICHITA RETAIL
We've all heard of the "shop local" movement that has been a part of American commerce for decades. We've seen the slogan on T-shirts, bumper stickers and storefront signs.
But what does "local" really mean? We have places like Vortex Souvenir and The Anchor that are totally unique to Wichita. But we also have places like Marshall's and Redrock Canyon Grill — national or regional retailers and restaurants that have a local presence.
If you're asking which is better, you're not thinking about Wichita's retail and restaurant ecosystem in a holistic sense. The better question is: How do locals and nationals work together to create a unique, memorable and fulfilling experience for visitors, residents and potential investors alike?
THE PERCEPTION OF RETAIL
Let's start with why retail and restaurants matter. If you're in a new city driving down a street you don't know, and you come across a Starbucks, that says something about about the neighborhood.

"You're drawing certain conclusions about that place because of Starbucks," says Michael Berne, an urban retail consultant and founder of MJB Consulting. In 2011, Berne worked with Goody Clancy to develop a retail strategy for Wichita's Project Downtown. "Similarly, if you're in a place you've never visited and you see, I don't know, a check cashing agency, you'll draw other conclusions. Or if you're in a place and you see an outdoor patio where people are sitting and enjoying food or beverages, you'll think other things."
In many ways, retail and restaurants are a visual manifestation of how a specific area is doing. It's not always completely accurate, but it's a huge cue for visitors and even residents.
"That's especially true in a downtown setting," Berne says. "If you think about driving or walking past a three-story building, you don't know what's going on in the second or third floors. ... But you can see what's [happening] on the ground floor. You will make assumptions based on that."
It's these sorts of cues that allow areas to redefine themselves. Berne says cities can manipulate the retail and restaurants in a certain area to bolster its reputation.
Another way shopping and entertainment districts affect a city is by creating areas tailored to different types of people — not just economically, but psychologically.
Studies on demographics cover things like age, income and numbers of certain types of people. Psychographics take the study a step further into things like lifestyle, sensibilities and aspirations.
"If you're familiar with the way Walmart has been differentiated in some peoples' minds from Target, that's the perfect example," Berne says. "We know it greatly influences where people shop, where they eat, where they'll drink, all of that."
So if psychographics, in some part, determine the types of retail and restaurants Wichitans want, what do the options we want say about our lifestyles, sensibilities and aspirations as a city? Do our psychographics line up with our demographics and, ultimately, our ability to land some of the restaurants and retailers we really want?
SAYING WHAT YOU WANT
If you want the latest on retail and restaurant developments in Wichita, you should talk to George Laham, president of Laham Development and perhaps the leading authority on what Wichitans want.

"One thing about Wichitans is that they do have a good idea of what they want," he says. "The other thing that's good about Wichitans is, whether it's for business or pleasure, they travel. And when they travel, they see new concepts."
And when they see concepts they like, they'll ask Laham to bring them to Wichita in one of his many developments, including Bradley Fair, The Plazzio at 13th and Greenwich and Regency Lakes at 21st and Greenwich.
"It happens on a regular basis," he says. "It's almost like a perpetual survey."
The survey reveals much of what we already know — that Wichitans want Trader Joe's, Cheesecake Factory, REI, Nordstrom Rack, etc. But just because these are all national chains doesn't mean Wichitans don't value local businesses, Berne says.
"When someone is asked what kind of retail they want to see, they will often gravitate to chains just because that's what we all know," he says. "[They don't say they want] Jim's Flower Shop, because that's not a known quantity."
In reality, Berne says most people generally want a mix of locals and nationals — even if it's in a more specialty downtown district. Laham also knows a mix is crucial.
Despite an impressive roster of national retailers including Pottery Barn, Barnes & Noble and Sephora, Bradley Fair started with locals like Trio's and Randy Cooper's, and regional and local restaurants like YaYa's and Bella Luna.
"Locals provide part of the soul of a city," Laham says. "What makes Bradley Fair unique is the mix of local, regional and national retailers and restaurants."
It's also what makes other mixed-use areas like the Waterfront, located near 13th and Webb, unique. Pink Saloon is a popular boutique that gets a steady flow of traffic with help from nearby Whole Foods and Lululemon. And those national chains get help from the shopping options unique to Wichita.
The trend of online shopping might also provide some types of local businesses with an opportunity. Downtown shopping areas were decimated by malls and so-called power centers with big-box stores. Now, those same big-box stores are being decimated by online shopping, which leaves room for the boutiques and specialty shops traditionally found in a downtown shopping district.
"What it might have done is rearrange the marketplace in a way that plays to downtown's inherent strength," he says. "Online has been a net positive for downtown."
BUILDING BETTER SHOPPING
The Wichita wish list of nationals perhaps reveals some of the misconceptions we have about what it takes to get these types of retailers and restaurants to locate here.
For example, how long do you think it takes to get a major retailer to locate in Wichita? A couple years seems about right, but it can take several years or longer.
"It's a matter of timing," Laham says. "Retailers who are waiting for the right location may move on to another market until the right space opens up at Bradley Fair."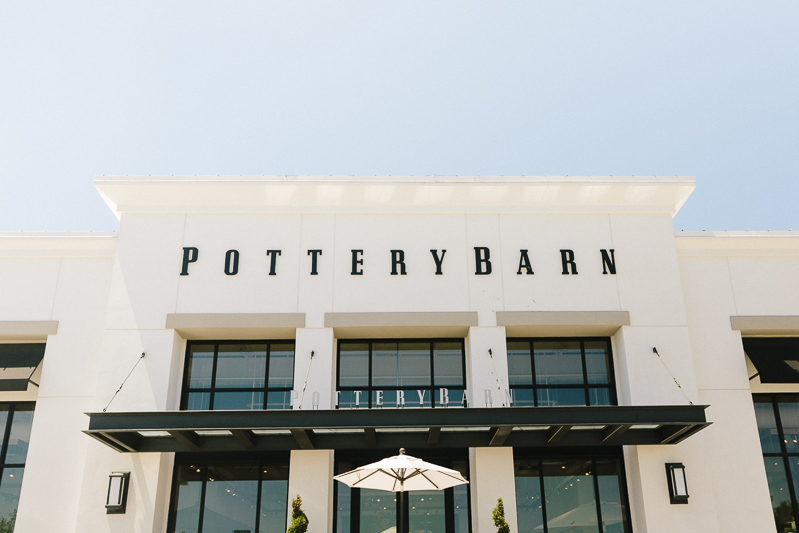 Wichita is what's considered a secondary market. Sure, it's big enough to attract some major retailers, but only after Chicago, Los Angeles and New York get their fifth or sixth of that same retailer.
"It's easier for a major retailer to open their fifth store in the Chicago metropolitan area than it is to open one store in Wichita," Laham says. "So it can take a little longer to get these stores in secondary markets like Wichita."
Those hoping to hear about a Cheesecake Factory coming to Wichita will likely have to wait until the restaurant expands all it can in larger markets, or they create a less expensive concept that could be used in secondary markets like Wichita.
Berne says we have to be wary of our wish list, as well.
"There is some kind of difference between what people say they want and what they will spend money on," he says.
But when we're sure of what we want, everyday Wichitans can help make it happen. Laham says retailers and restaurants are extremely perceptive to communication on social media and online pleading them to locate in a specific area. Some companies, including Trader Joe's, even have a location request form.
So go find your favorite retailer and let them know that Wichitans want them here.
"Seriously, that has a big influence," Laham says.
REDEFINING THE WICHITA EXPERIENCE
"Shop local" isn't so much about the mom-and-pop shops versus the national chains. It's about curating an experience and set of values to represent Wichita to visitors and locals.
"We have to offer a lifestyle, schools, housing, retail, restaurants, entertainment, the arts — that's what builds the community," Laham says. "Spending your dollars in Wichita is an important part of the equation. When existing national retailers do well in our city, it helps to attract other nationals. It's that simple."
In his latest presentation, James Chung made it clear that Wichita's identity needs shaken up. Retail is a piece of that puzzle. But it has to go deeper than hoping and wishing for a Cheesecake Factory. It has to become a concerted effort to create a better city.
What would you like to see in Wichita that goes beyond a Trader Joe's or a Nordstrom's? Start a conversation on our social media page by leaving a comment or sharing the article with your network. Let's work toward a better Wichita.
NEXT STEPS:
---
---
---
---