We put some of Wichita's entrepreneurs to the test by having them deliver their best elevator pitch in an actual elevator. See how they did.
PERFECTING THE ART OF THE PITCH
When you're an entrepreneur, your next handshake could lead to your next investment — and it could happen anywhere, anytime.
Maybe it's in line at the Pop-Up Park. Perhaps it's at a social event. And yes, maybe it's in an elevator.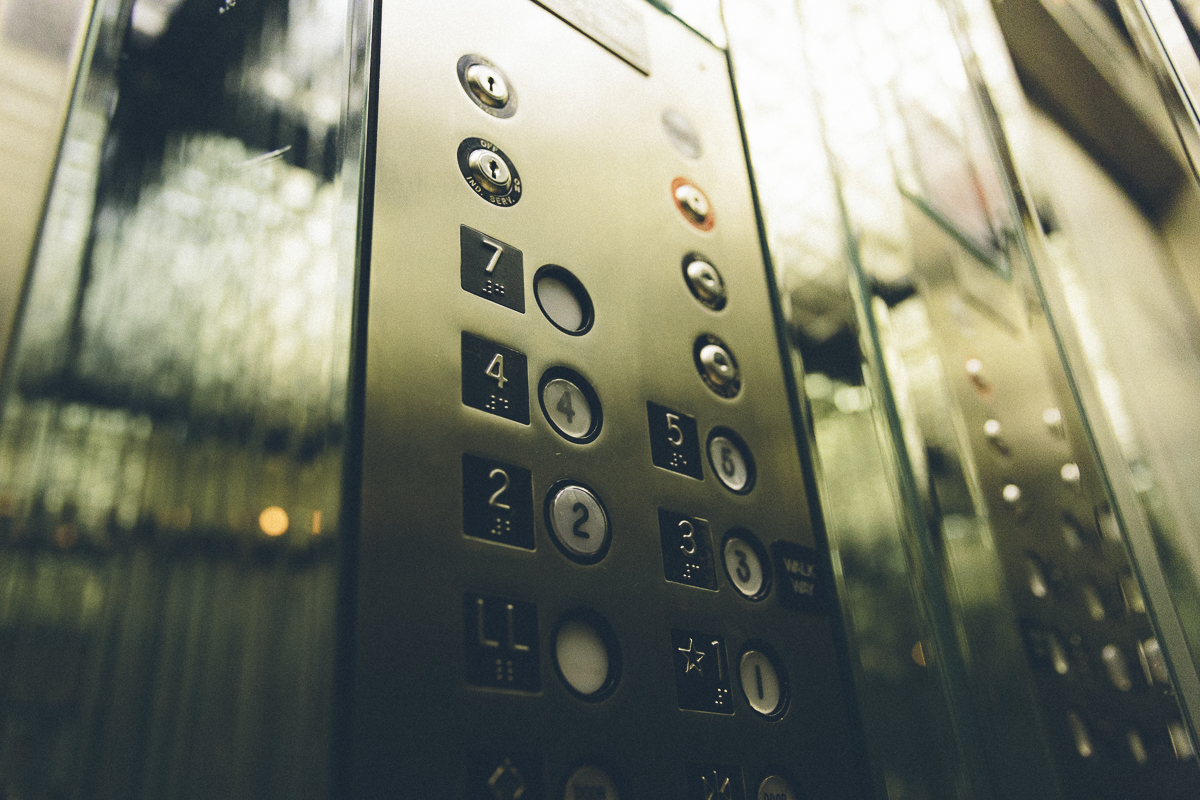 Wherever it happens, entrepreneurs have to be ready to make an impression and express in just a few words what their business is all about. They have to be concise, engaging and confident.
It's not easy, but Wichita's entrepreneurs have to be up to the task.
We decided we'd put Wichita entrepreneurs to the test by having them deliver their best elevator pitch in an actual elevator.
MEET THE ENTREPRENEURS
JOCELYN GALICIA - 2U AUTO

Jocelyn Galicia is the founder of 2U Auto, which takes the concept of Uber or grocery delivery services and puts it into the car cleaning space. 2U Auto allows members to set up regular cleaning, which can take place wherever they're parked.
MIKE MATHIA - QUICC

Mike Mathia is the co-founder and CEO of QuiCC, an automated video captioning application that cuts the time it takes for creators to caption their work by a huge margin. Mathia says it takes under 5 minutes for QuiCC to caption content, making it a valuable tool for creators sharing work on social media.
Creators from 70 countries around the world are currently using QuiCC.
MAGGIE SCHOONOVER - SMASH DEV SHOP

Maggie Schoonover is the co-owner and CEO of Smash Dev Shop, which specializes in creating complex, custom software and helping companies integrate it into their day-to-day business.
Along with creating custom software, Smash Dev works on technology consultation and training to help companies become more tech-savvy in their business.
LACIE LEATHERMAN - LML VENTURES

Lacie Leatherman is the founder of LML Ventures, an operating company that deals in consumer products, including Heartland Heritage clothing, ZipSip adjustable beverage holders and LML Headwear, which uses a patented design to make a snap-back hat feel like a flex-fit.
Know any Wichita entrepreneurs who deserve to be featured? Let us know so we can put their elevator pitch to the test in future content.
NEXT STEPS:
---
---
---
---