Cities are getting innovative in the way they invite citizens to live and play on their rivers. It's time for Wichita to do the same.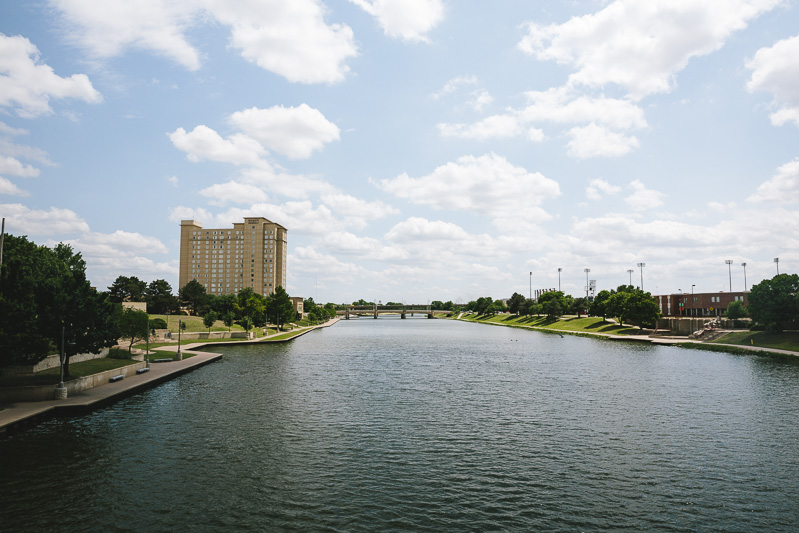 EMBRACING WICHITA'S RIVER HERITAGE
New York has the Hudson and the East. London has the Thames. St. Louis has the mighty Mississippi. Wichita has the Arkansas and the Little Arkansas.
Rivers have historically acted as connectors — for culture, entertainment, commerce and a deeper sense of place. For example, the confluence, or joining of the Little Arkansas and Arkansas rivers, was considered sacred by Native American tribes long before Wichita was ever established. In a way, Wichita's earliest identity lives or dies with the river.
Looking at the river as an identity means we have to change the way the river is used and accessed in this city. It's no longer enough to have nice views and walking paths. Cities are getting creative and innovative in the way they invite their citizens to live and play on their rivers. It's time for Wichita to do the same.
In his latest report, James Chung shared his research on Wichita's ongoing perception issues and inability to attract and retain talent. He said it's time for Wichita to say "yes" and get to work on truly changing what makes this city tick. Learning how to better activate our river seems like a great place to get started.
RIVER PAST
Cities have been founded on rivers for millennia. In the past, these rivers provided transportation, commerce, irrigation and sanitation. Today, they provide culture, entertainment and a symbolic connection to something bigger.
All of those past uses could be seen in Wichita's history. According to historians, the confluence served as a trading post centuries before the city of Wichita was ever founded on the twin rivers. It just seemed like a good place to do business.
Since its early days as a trading post, Wichita's river has been used mostly for play. In the early 1900s, Wichitans would take a five-minute walk from Douglas and Main to a peerless baseball stadium on an above-water sandbar called Ackerman Island. Across the island, other Wichitans would enjoy the roller coaster at Wonderland Park.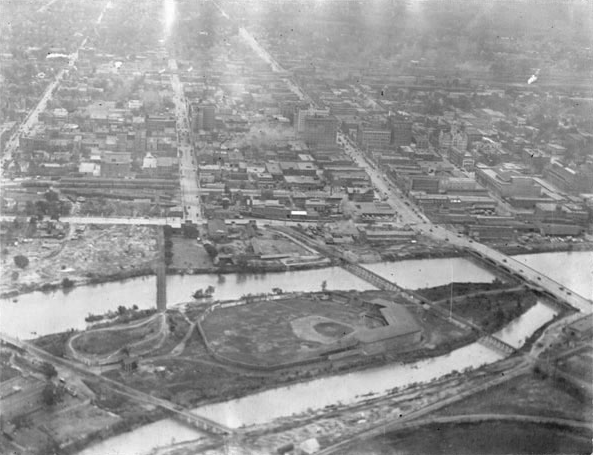 The river was where Wichitans went to have fun. Imagine watching a hot air balloon race from Ackerman Island, the colorful vessels rising above the early downtown.
Unfortunately, none of these things happen in today's Wichita. Due to flooding concerns, Ackerman Island was removed in the 1930s by filling in the west channel and widening the east channel. Lawrence-Dumont Stadium was built in 1934 to replace the old stadium. Wonderland Park never found a new home.
Wichita's river used to be an area that fostered play, amusement and togetherness. Now, it's a place for sightseeing, biking and running. And while those aren't bad things, they're not activities that engage a large section of our population. Apart from events like Riverfest, the river is mostly vacant.
Here's a picture of the original Riverside Boathouse from the 1920s: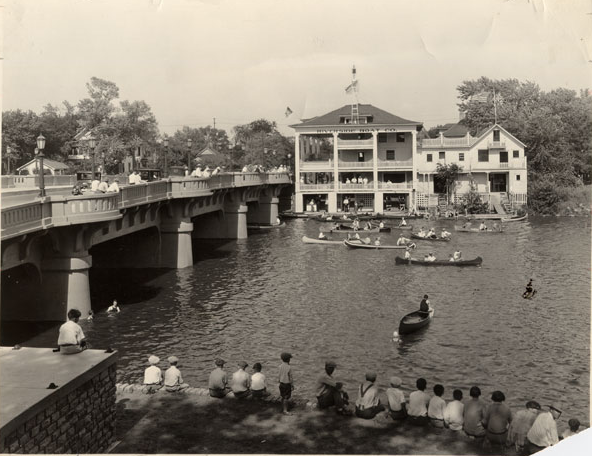 Here's the new boathouse today: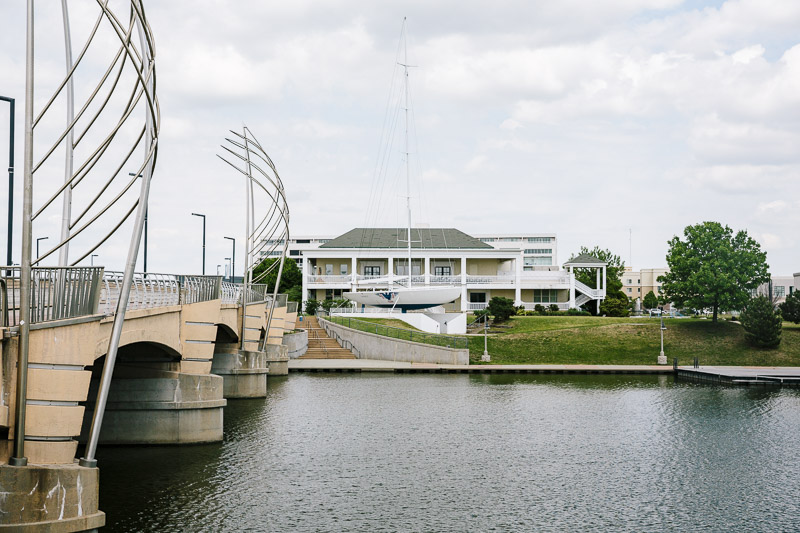 What's the difference? People. You attract people through engagement. The Wichita Boathouse is a great venue for weddings and events, but it has long stopped serving its original purpose. Today our relationship with the Arkansas is much different.
Why did engagement with Wichita's river stop? How are other cities creating this engagement? And what are we doing today?
RIVER PRESENT
Today's riverfront is a far cry from 100 years ago, and while there are some developments that are bound to bring more people to the banks of the Arkansas, there's still virtually no direct access to the actual river itself.
That's a shame because the water is rated as some of the best in the country for floating and kayaking. And access shouldn't be a problem because it's one of only three rivers in the state that are completely open to the public, the others being the Kansas River and the Missouri River.
Still, there's a lot going on near the riverfront that is certainly worth mentioning. The River Vista project is nearing completion, and the new Advanced Learning Library is up and running. There's also a lot of chatter surrounding plans for a new baseball stadium — and an affiliated team.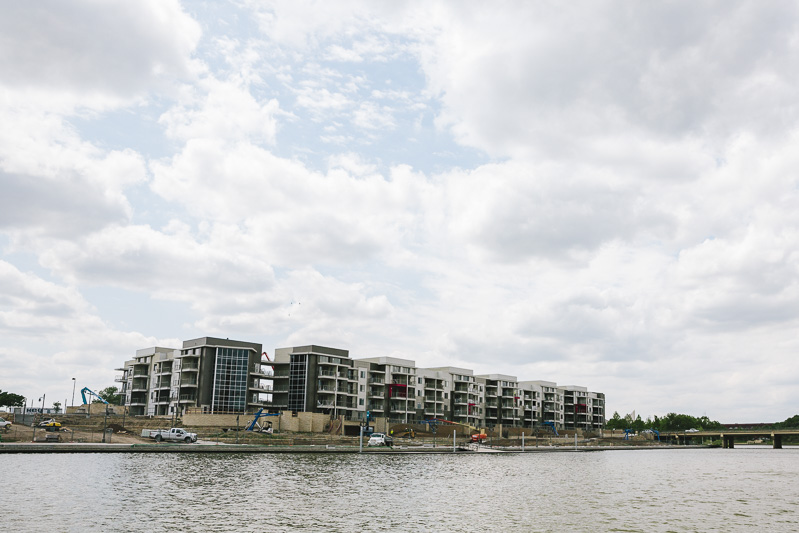 These projects certainly change the landscape of the riverfront, but most still don't directly engage the actual river. The closest thing we have to river-engaged infrastructure is the Keeper of the Plains.
For more direct access, there are plenty of groups bringing the river back into focus for Wichitans. Last year, ArkArt brought a double helix sculpture to the river. This year, Activate the Ark brought a pop-up party to the river, complete with kayaking, paddle boards, food trucks and music.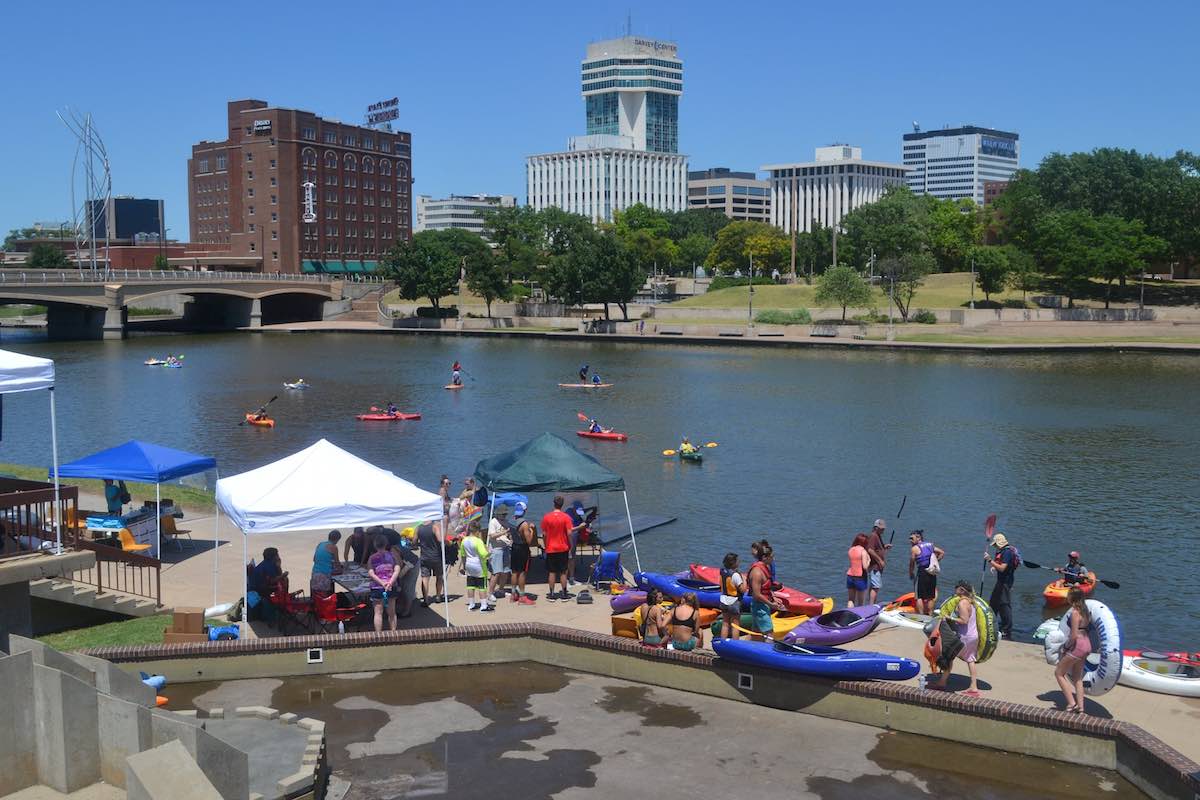 PHOTO CREDIT: ACTIVATE THE ARK
Groups like SUP Wichita, the Ark River Coalition and River Rats offer recreational opportunities on the river year-round or seasonally.
What really seems to be missing is city involvement to make activities like these more known, accessible and easier to plan and accomplish. This is not the case in other river communities.
CHATTANOOGA, TN
Chattanooga sits along the Tennessee River, and they have learned to use it to its full potential, pouring millions into developing the district in recent years. All within walking distance, the riverfront offers several parks, fishing spots, boating, a rowing center and the world-class Tennessee Aquarium.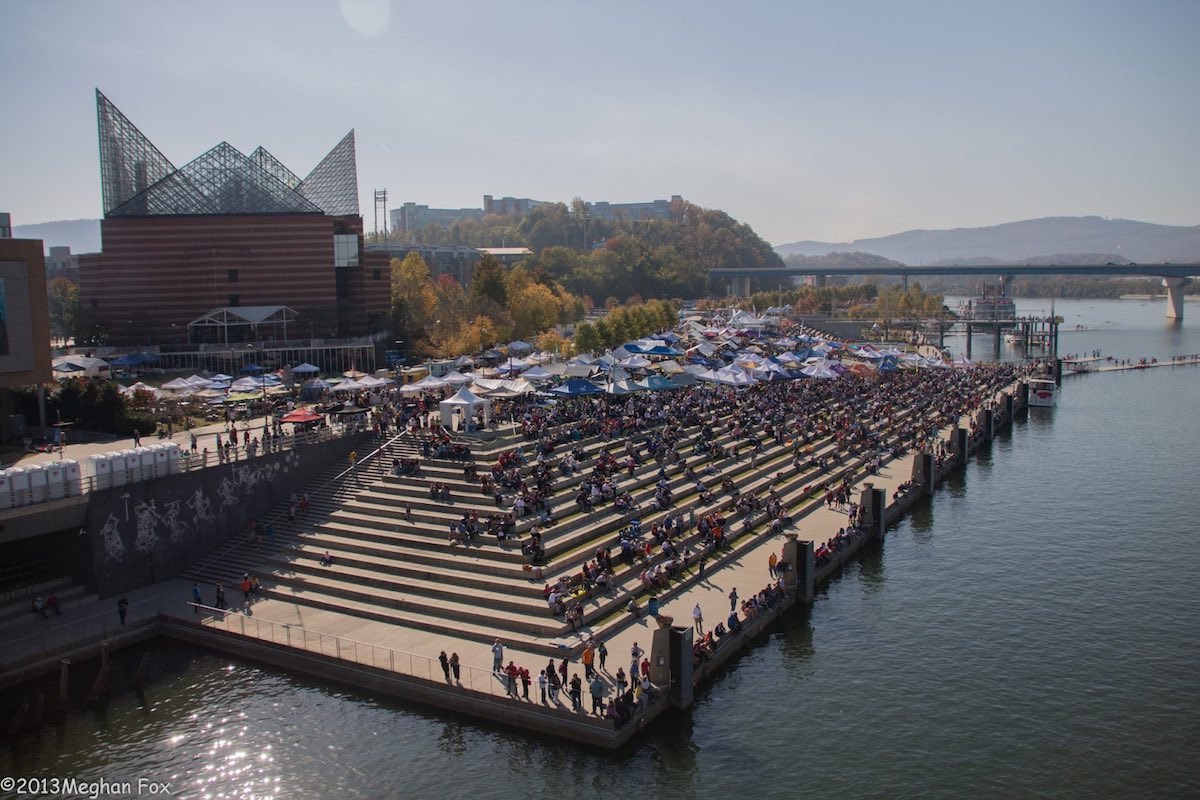 OKLAHOMA CITY, OK
Oklahoma City had already created (literally, and not without controversy) a robust river walk district with restaurants and nightlife. This effort got a lot of backlash during its development in the 1990s and early 2000s, but it caused a dramatic shift in the Bricktown area and across the city, which recently upped its river game with a full-fledged Boathouse District. Now, you can do river rafting, team-building activities, kayaking or watch Olympic rowers train at the U.S. Olympic & Paralympic Training Site.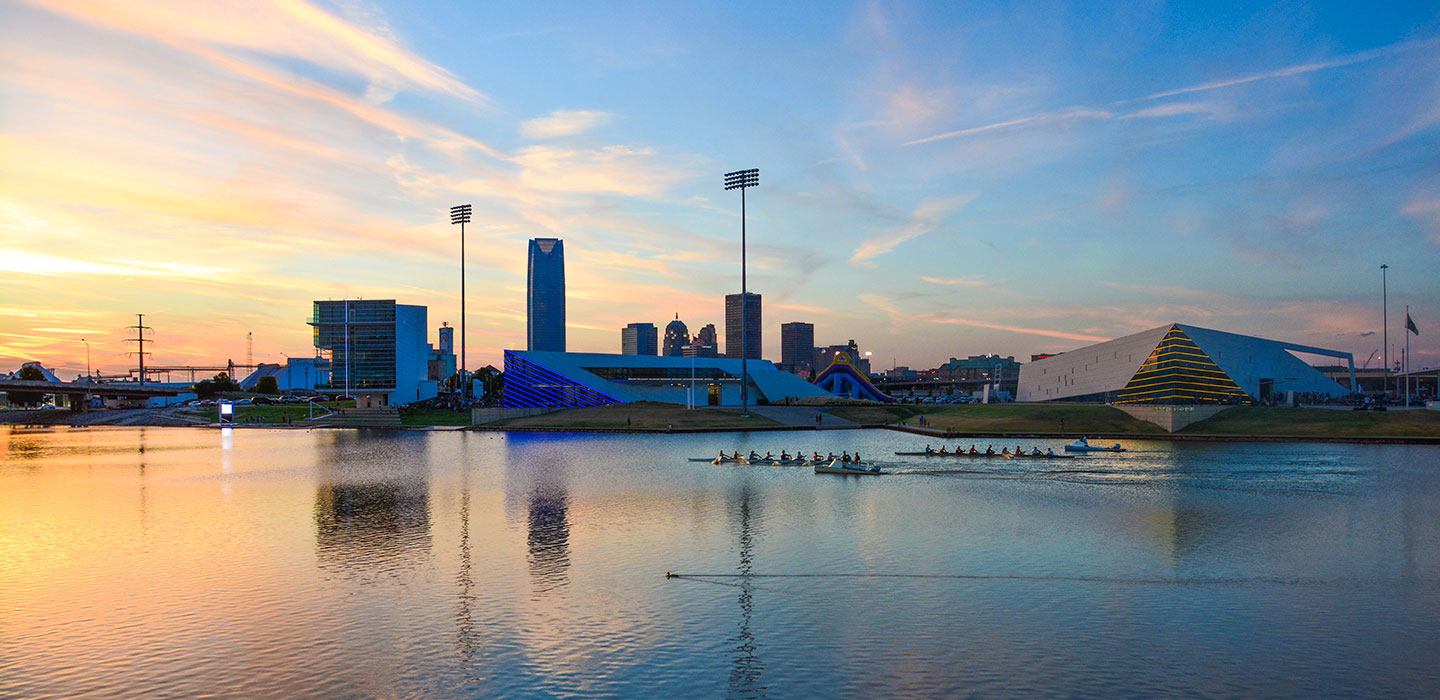 BOISE, ID
Boise's namesake river includes hundreds of acres of centrally located parks full of paddle boarding, rafting, hiking, fishing and tubing. The newest park, Boise Whitewater Park, includes wave shapers that allow paddle boarders, kayakers and even surfers to face artificial waves along a 25-foot segment of the river for no cost.

DERBY, KS
We can also find river inspiration much closer to home. Derby, a small suburb to the south of Wichita, is in the process of building Warren Riverview Park, which will have full river access with a boat launch, campgrounds and adventure-themed playgrounds and event venue. The park is funded through a special sales tax that goes toward quality of life and parks, specifically. The tax was voted on and passed in 2013, with 67 percent of Derby residents voting for it.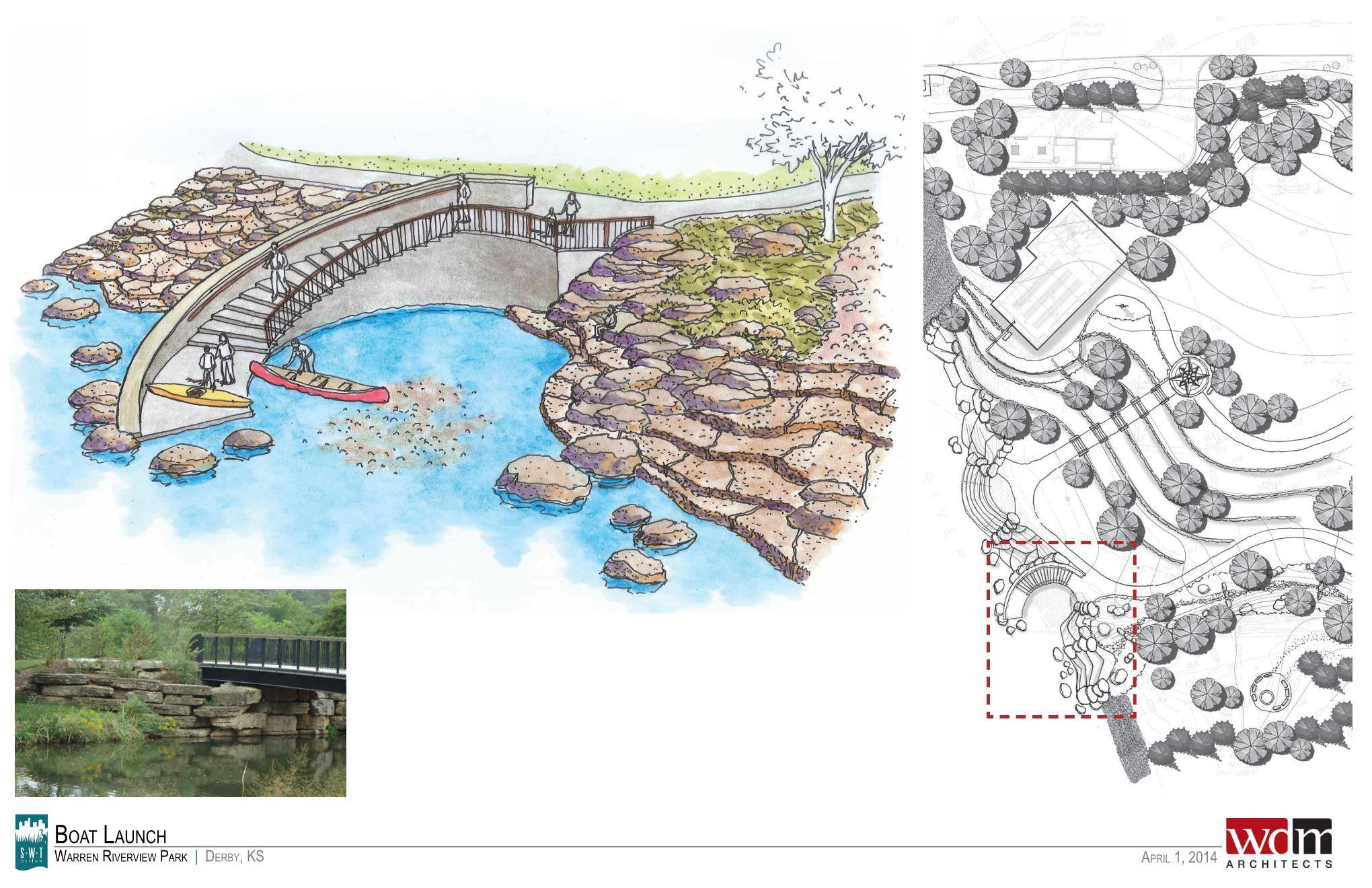 SHARE YOUR RIVER VISION
If Wichita is going to compete to become a world-class river city, it has to think differently. Pretty views, statues and walking paths, while important, are no longer enough.
We reached out to some creative minds to share their own riverfront ideas by providing them a current map of the area. They filled it in with no restrictions.
For best slideshow quality, view on a laptop or desktop.
Changing the riverfront is not solely on the shoulders of those in positions of political power. It's our river, so it's on us to get involved, share ideas and tell those in power what we want.
Here's a copy of the same map we provided the people featured above. Be a part of shaping our city. Download it, and fill it out with your own ideas, share it on social media and tag The Chung Report using the hashtag #ICTRiverFuture. Who knows? Maybe your idea will be featured downriver from the Keeper one day.
NEXT STEPS:
---
---
---
---