This series is devoted to places that make up our city — pockets to explore, share and uncover the past, present and potential future of Wichita.
PLACES: PARKS
This series is devoted to the places that make up our city — pockets to explore, share and uncover the past, present and potential future of Wichita.
As warmer months quickly approach, there's no better place to traverse than our community parks, thanks to the ample recreation opportunities they provide. This is especially true in 2021. Due to the COVID-19 pandemic, many people have been isolated and forced to stay inside to avoid contracting the virus. The importance of outdoor spaces and the ability to stay socially distanced makes parks an ideal place to gather safely.
In Wichita, there are more than 144 parks and greenways spanning 5,000 acres with nearly 90 playgrounds between them. There are also eight recreation centers and numerous classes and community engagement activities for residents.
"Parks provide more than just a place to be outside, they are great for our physical and mental health," said Troy Houtman, Director of Parks and Recreation for the City of Wichita. "You can connect back to nature. It's a place for physical activity where you can go for a walk, go play Frisbee, play tennis or basketball, take your dog for a walk and more."
Some additional options maintained by the city include four municipal golf courses, six updated swimming pools, twelve splash pads, Botanica and three interesting properties.
"We have three cemeteries that we maintain," said Houtman. "So with our activities for newborns, we take care of people from birth all the way to death."
WHY PARKS MATTER
Along with physical and mental health benefits, green spaces provide gathering places for residents, increase clean air, help reduce flooding in the area due to their ability to absorb storm water and protect the ecosystem. In urban areas, such as downtown Wichita, green spaces can help alleviate the heat islands created by buildings, roads and other infrastructure. Parks have also proven to have an economic impact, even over the past year.
"Not only does our department employ more than 600 employees and contractors, it's been documented that homes next to parks are estimated to be worth five to 15% more simply because they're within 200 to 300 feet of a park," said Houtman. "I think everybody's seeing how important parks are during COVID. The best cities across the country have great parks and great park systems, and people are using them and they attract businesses. They attract people to move to those cities and it's our job to take what we learned during this time and keep that momentum and that mindset moving forward."
One of the initiatives fueled by this momentum is the creation of Evolve, an online guide that combines all the activities provided by the Parks and Recreation department, Wichita CityArts and the Wichita Public Library. It's a one-stop-shop where anyone in the community can view and register for events and activities.
Every one of these recreational activities and the 144 parks and greenways are integral to the growth and happiness of our community. We wanted to share some of those green spaces with you and have compiled a list of two parks from each city district. Review our list, visit the ones you haven't seen and start a conversation with friends and family about the parks that matter to you. Happy exploring!
McADAMS PARK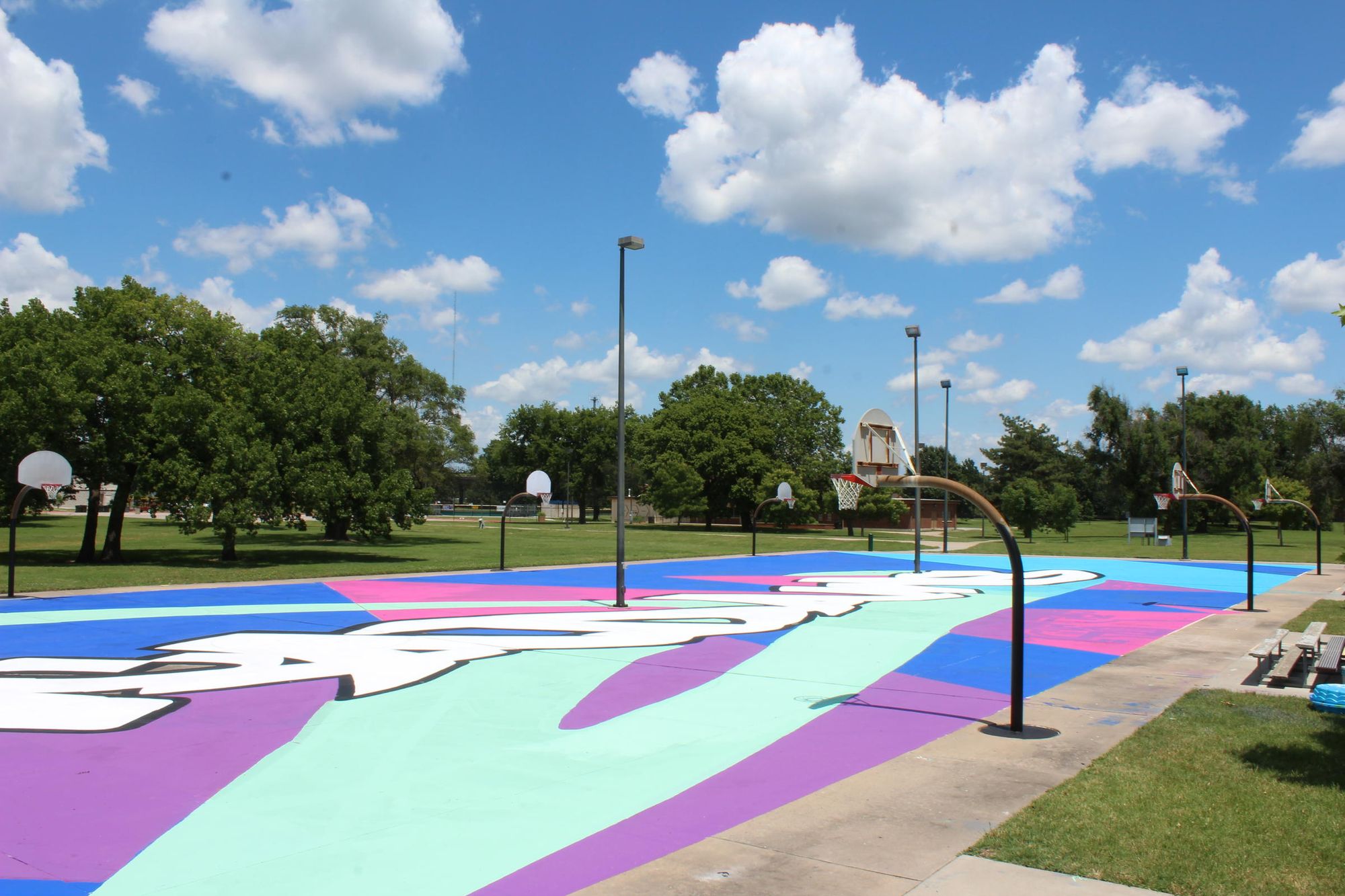 PHOTO CREDIT: KMUW
Size: 57 acres | Location: 1329 E 16th St N
Nestled to the west of the canal route, this wooded park features hike and bike trails, a playground, football field (named after Wichita native Barry Sanders), swimming pool, courts for tetherball, volleyball and tennis and more. The city's first artificial turf baseball diamond was built at McAdams in 2016. It serves as the location for League 42, an affordable youth baseball program for Wichita children living in urban neighborhoods.
COLLEGE HILL PARK


PHOTO CREDIT: City of Wichita
Size: 22 acres | Location: 304 Circle Dr
This park is planted in the middle of the historic College Hill neighborhood. It is home to a playground and courts for basketball, tennis and shuffleboards. It also has a public swimming pool, which hosts a Dog Days of Summer event every year where pups are invited to swim and play.
BOSTON PARK


PHOTO CREDIT: City of Wichita
Size: 17.5 acres | Location: 6655 E Zimmerly St
Boston Park serves a large residential area in east Wichita. Its recreation center is equipped with a gymnasium, kitchen and meeting rooms. Outside, there is an open shelter, a softball diamond and courts for basketball and tennis. The Boston Park swimming pool also has a wading pool and one and three-meter diving boards.
W.B. HARRISON PARK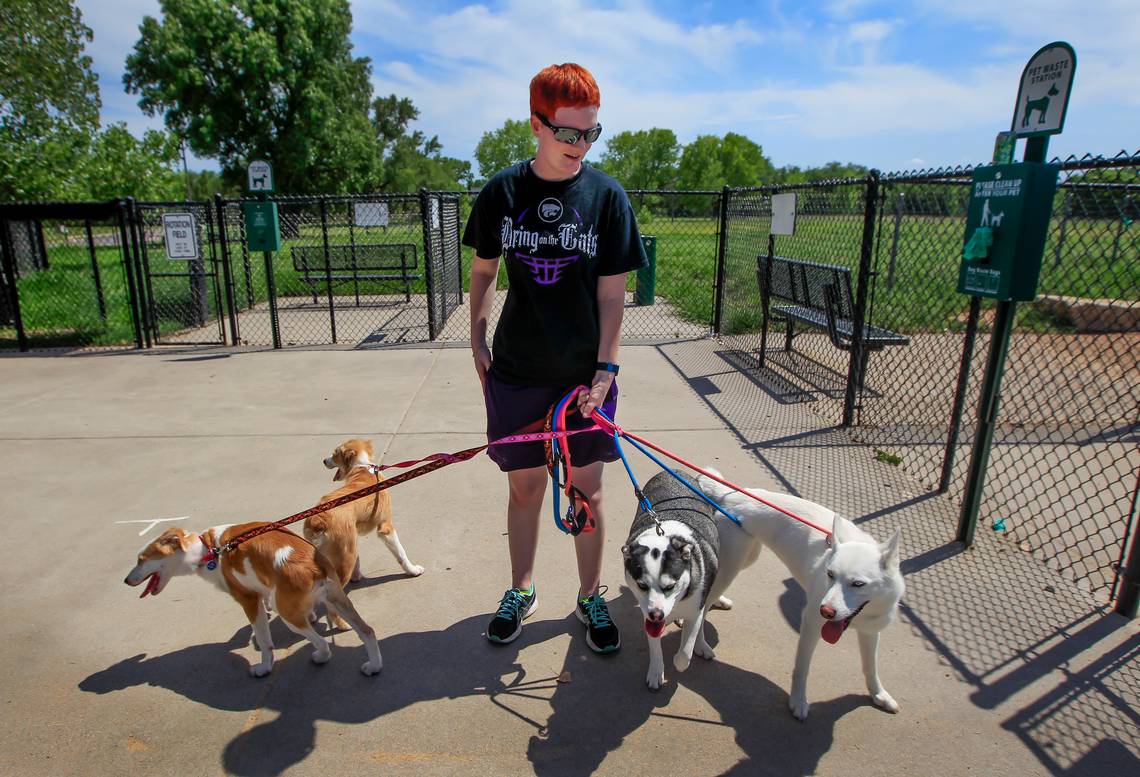 PHOTO CREDIT: The Wichita Eagle
Size: 40 acres | Location: 1300 S Webb Rd
If you need some elevation in your life, this narrow park has rolling hills for you to enjoy. Harrison Park also includes an enclosed dog park, playground, rugby field, softball diamond, tennis courts, exercise/fitness trial and a fishing pond.
O J WATSON PARK


PHOTO CREDIT: City of Wichita
Size: 119 acres | Location: 3022 S McLean Blvd
One of the largest and well-known parks in Wichita, O J Watson Park offers a variety of amenities to its visitors. In addition to a 40-acre lake for fishing, kayaks and pedal boats, the park has pony rides, mini golf, playgrounds, sand volleyball courts, a campfire circle and miniature train, which transforms into the Watson Christmas Express during the holidays. Wichita's City Council just approved the funding of a four-season facility at the park.
CHAPIN PARK


PHOTO CREDIT: City of Wichita
Size: 190 acres | Location: 2400 E MacArthur Rd
South Wichita is also home to Chapin Park, a sprawling, regional park with unique features. Not only does it have the city's first dog park, it also has a mountain bike trail, gravel walking trail and an area dedicated to model airplane flying.
PAWNEE PRAIRIE PARK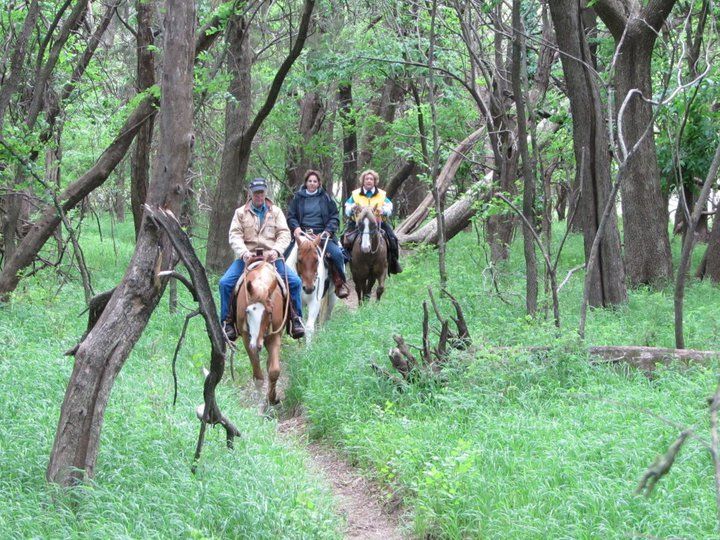 PHOTO CREDIT: Pawnee Prairie Horse & Nature Park
Size: 624 acres | Location: 2625 S Tyler
In west Wichita sits a massive park perfect for equally large, four-legged friends. Not only are horses allowed at Pawnee Prairie Park, there are also dedicated paths and trails for equestrians. Bicyclists and hikers are also free to roam and explore the park. Other amenities include watering stations, playgrounds, picnic tables, open shelters and a butterfly garden.
GARVEY PARK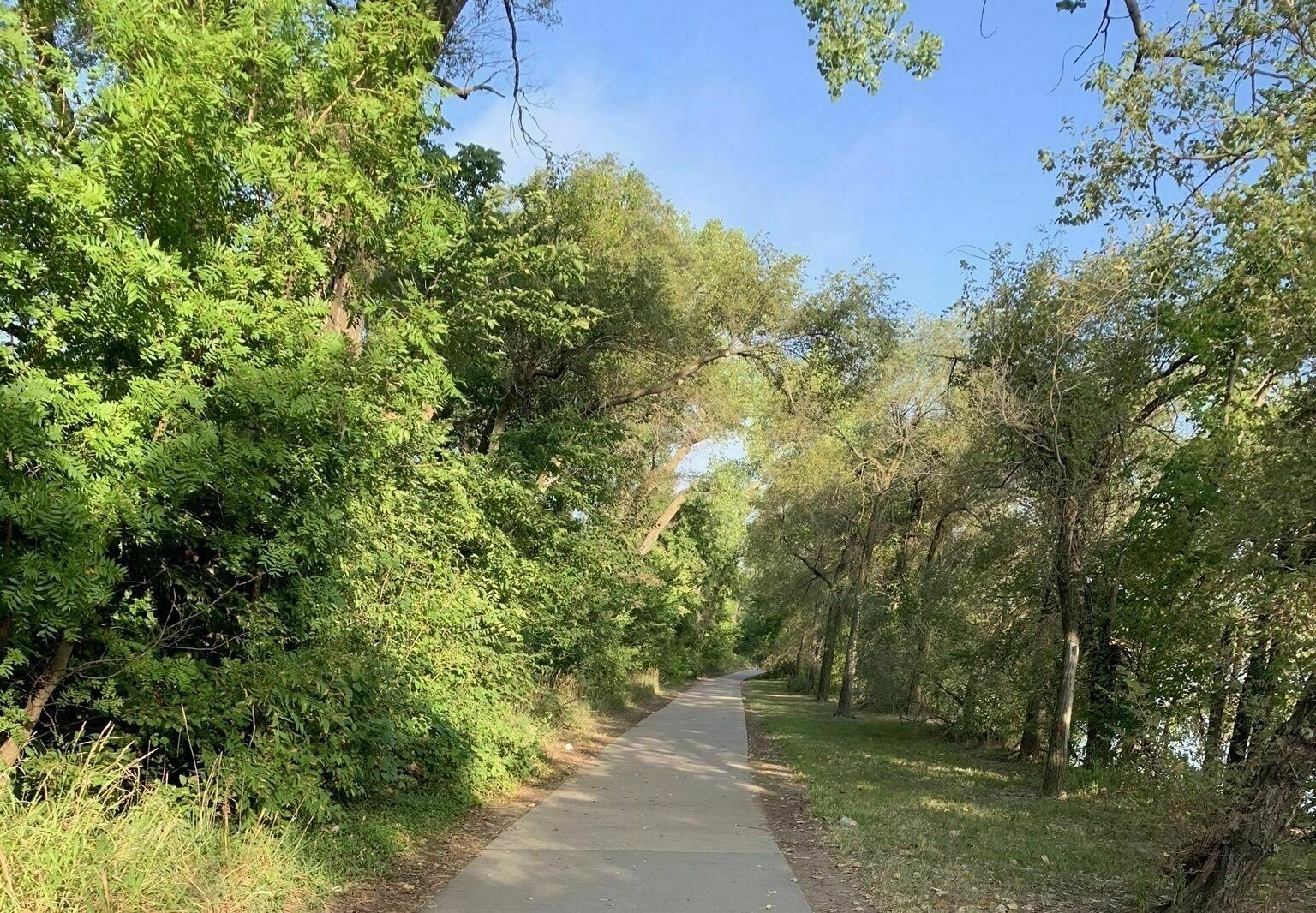 PHOTO CREDIT: AllTrails
Size: 35 acres | Location: 3501 S Washington
Right along the banks of the Arkansas River resides Garvey Park. It utilizes its location well with a river bicycle path and canoe launch. Other amenities include an open shelter, picnic tables, playground and a neighboring community garden.
SEDGWICK COUNTY PARK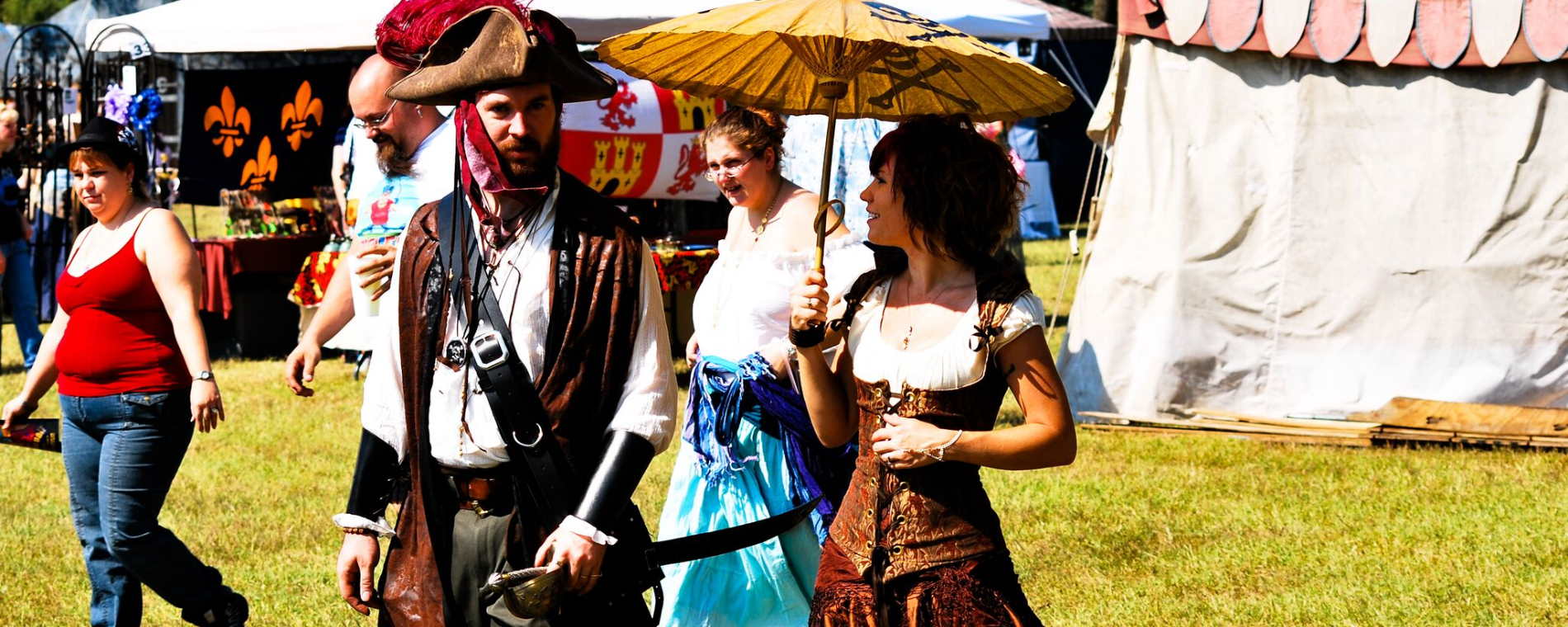 PHOTO CREDIT: Visit Wichita
Location: 6501 W 21st St N
Active opportunities abound at Sedgwick County Park. The park stretches from 13th to 21st Street along Zoo Blvd with numerous paths and loops encompassing the area. Here you can find spaces for horseshoes, softball, sledding, tennis, volleyball, bocce ball, rollerblade hockey and basketball. There are also numerous lakes with docks for fishing as well as a boundless playground. Sedgwick County Park is also host to numerous outdoor events including races, Woofstock and the Great Plains Renaissance & Scottish Spring Festival.
Note: This park is run by Sedgwick County, not the City of Wichita.
SWANSON PARK


PHOTO CREDIT: City of Wichita
Size: 93 acres | Location: 1011 N Maize Ct
Swanson Park is all about nature. Along with being dedicated as a Wichita Wild Habitat area, the park also features a nature trail, a picturesque bridge and informational kiosks about the area.
RIVERSIDE PARK


PHOTO CREDIT: City of Wichita
Size: 118 acres | Location: 720 Nims N
Located near the heart of Wichita, Riverside Park ripples out from both sides of the Arkansas River and is comprised of three separate sections (Central, North and South). Collectively, Riverside Park features a plethora of one-of-a-kind amenities. This includes the Kansas Wildlife Exhibit, numerous sculptures and memorials, the Ralph Wulz Riverside Tennis Center and Park Villa, a stone and tile-roofed structure surrounded by a wrap-around porch. There is also a lily pond, bicycle path, playground and interactive water fountain.
NAFTZGER PARK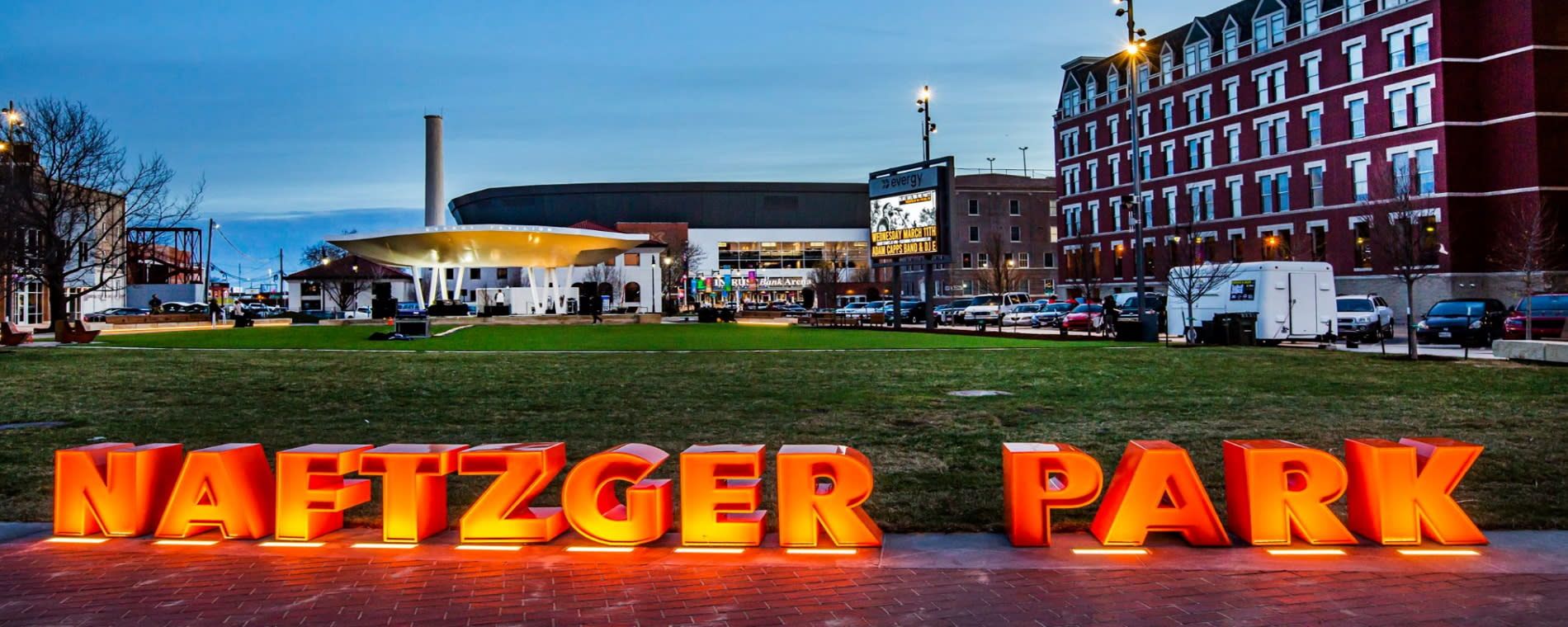 PHOTO CREDIT: Visit Wichita
Size: ~1 acre | Location: 601 E Douglas Ave
After a recent redesign, this urban park provides downtown Wichita with a community green space. Numerous shops and businesses line Naftzger Park and a stage provides opportunities for outdoor concerts and events. Construction was completed right as Wichita was shutting down in response to the COVID-19 pandemic but has still served as a gathering place for social justice movements and other activities.
---
NEXT STEPS:
---
---
---
---