TALLGRASS FILM FESTIVAL, EXPLAINED.
EDITOR'S NOTE: This article was originally published in 2016. This year's Tallgrass Film Festival will take place Oct. 18-22, 2017.
Tallgrass is right around the corner and will soon fill downtown Wichita with the sights and sounds of independent film. Even though Tallgrass has been a cultural staple for more than a decade — and has since become one of the hottest independent film festivals in the country — many Wichitans still don't know what all the hubbub is about.
So we've done some research for you, and came up with everything you should know about Tallgrass Film Festival, before it happens. Enjoy.
SO, WHAT IS TALLGRASS?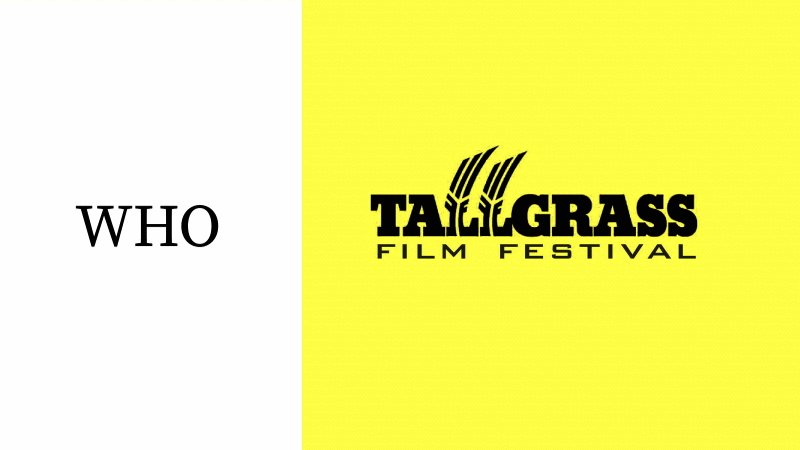 At its most basic level, Tallgrass Film Festival is a place to see films from independent filmmakers, or those outside the traditional Hollywood studio structure.
But Tallgrass is less like a visit to your nearest Warren Theater and more like a full-fledged convention. Sure, you watch movies — tons of them. But you also visit with filmmakers, attend parties across downtown Wichita and learn from classes and discussions on the art of filmmaking.


HOW LONG HAS TALLGRASS BEEN AROUND?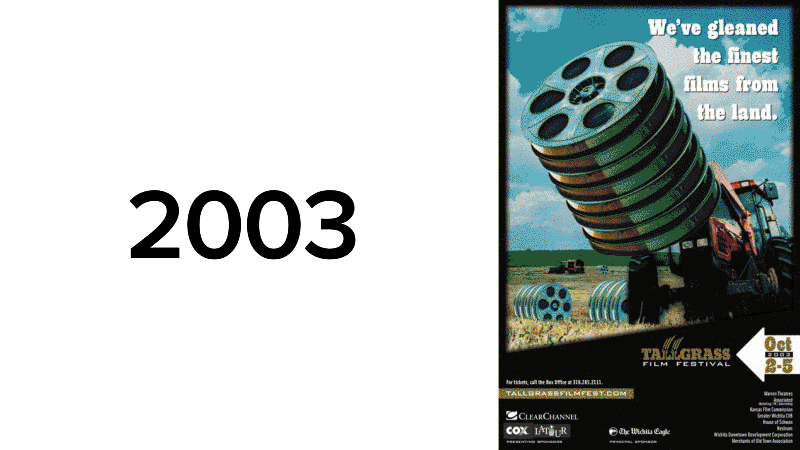 Tallgrass started in 2003, with some help from filmmaker and Wichita native Timothy Gruver. Gruver studied filmmaking at Brigham Young University, which led to jobs with Dreamworks and the Los Angeles Film Festival.
Upon returning to Wichita in 2002, Gruver made it his mission to create an annual film festival that would someday rival Telluride. The very next year, Tallgrass was born.
Tragically, Gruver passed away just before the third festival. But his vision has been continued, and Tallgrass has since expanded to a 5-day extravaganza honoring independent film.
TALLGRASS THROUGH THE YEARS: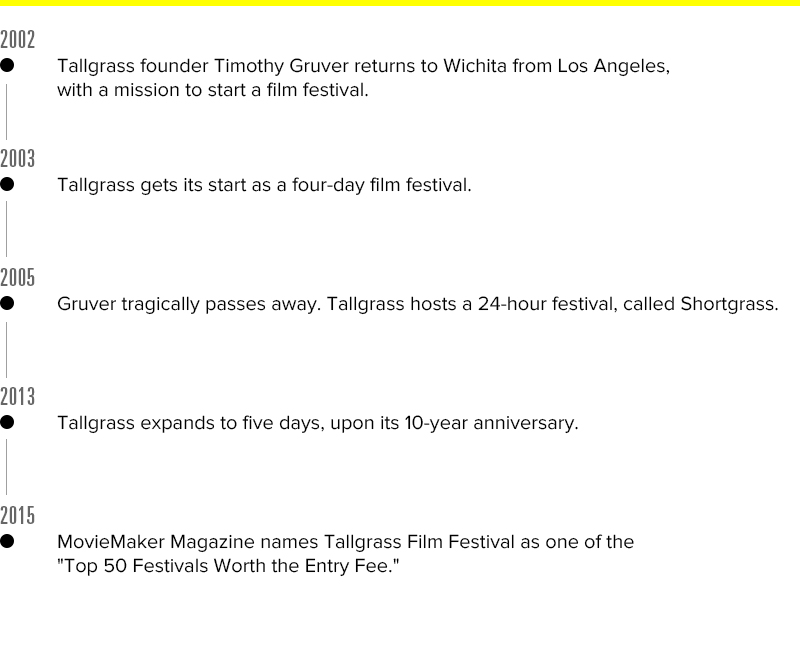 WHAT IS INDEPENDENT FILM?
Independent films, or indie films, are simply short or feature-length films funded and produced outside of the Hollywood studio system. These films are typically released on a limited basis at events such as film festivals, before being distributed to theaters or retailers.
Most of the time, independent filmmakers have more freedom with their work because they aren't under the studio system, which often relies on wide appeal for a film to generate enough revenue to make a profit. But, without the studios, independent films are often — but not always — created on smaller budgets.
Independent films have garnered a lot of respect in recent years, and are no longer discredited for their sometimes smaller budgets. Plus, the smaller budgets can often lead to extraordinary profits at the box office, if the film turns out to be successful.
Independent filmmakers are also often the ones who break from traditional filmmaking, coming out with something that changes the course of film. Here are just a few award-winning independent films you're sure to have heard of:
SPOTLIGHT (2016) - Tom McCarthy
Won Oscars for best picture and best original screenplay.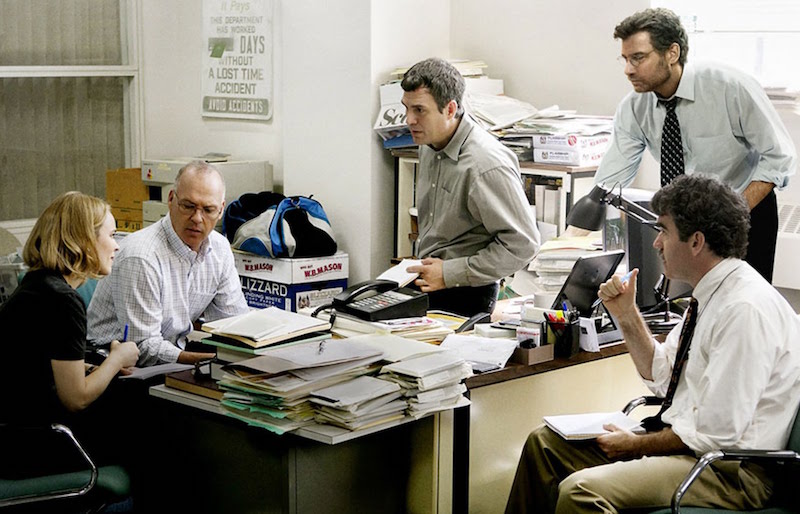 12 YEARS A SLAVE (2013) - Steve McQueen
Won Oscars for best picture, best original screenplay and best actress in a supporting role.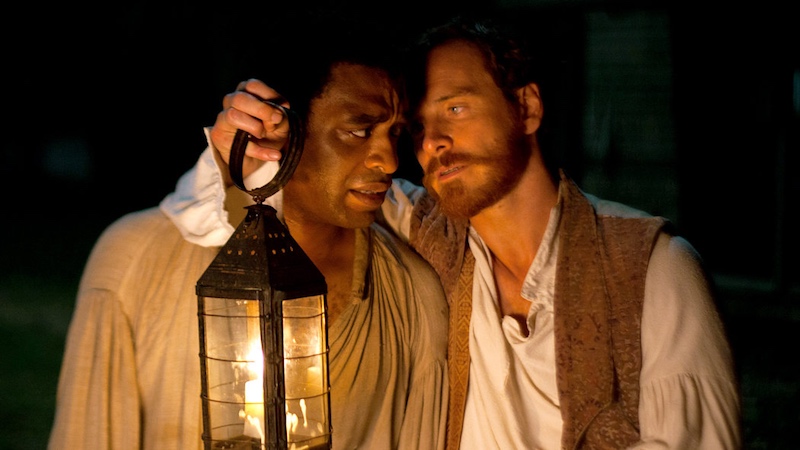 SLUMDOG MILLIONAIRE (2009) - Danny Boyle and Loveleen Tandan
Won Oscars for best picture, best directing, best adapted screenplay, best cinematography, best film editing, best original score, best original song and best sound editing.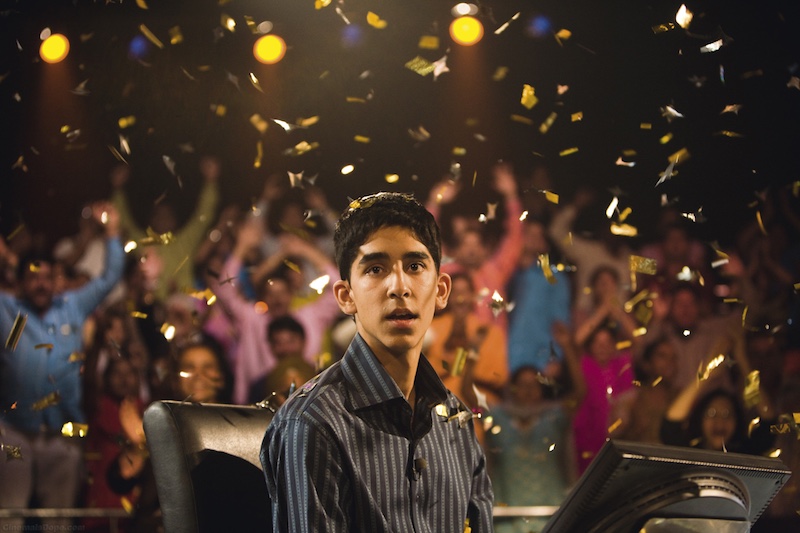 THE HURT LOCKER (2008) - Kathryn Bigelow
Won Oscars for best picture, best directing, best original screenplay, best film editing, best sound editing and best sound mixing.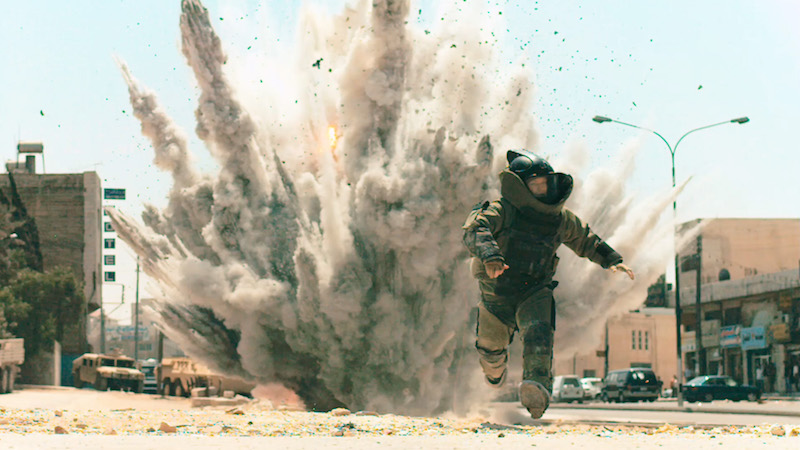 PULP FICTION (1994) - Quentin Tarantino
Won an Oscar for best original screenplay.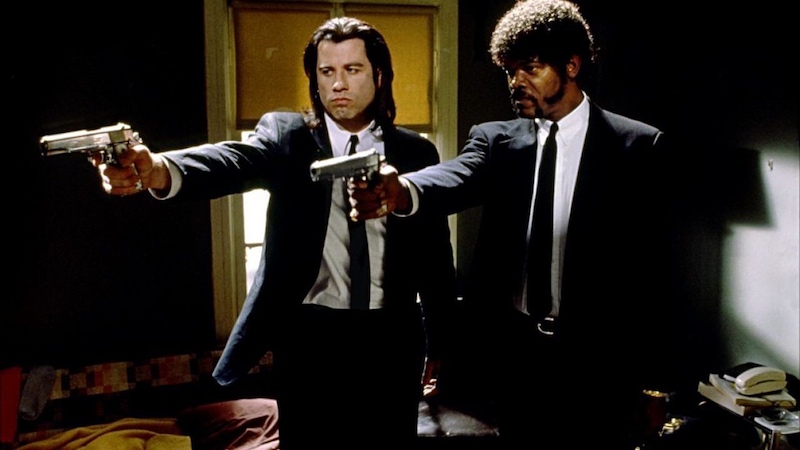 WHERE IS TALLGRASS?
Tallgrass Film Festival, of course, takes place in Wichita. Screenings, parties and round-table talks take place all around the downtown area, from the historic Orpheum Theatre to Botanica.
Check out the map above to see where some of these events will be happening.
POINTS OF INTEREST:
Here's some more information on Tallgrass' top event venues, each of which have historic ties to the city's birth and growth.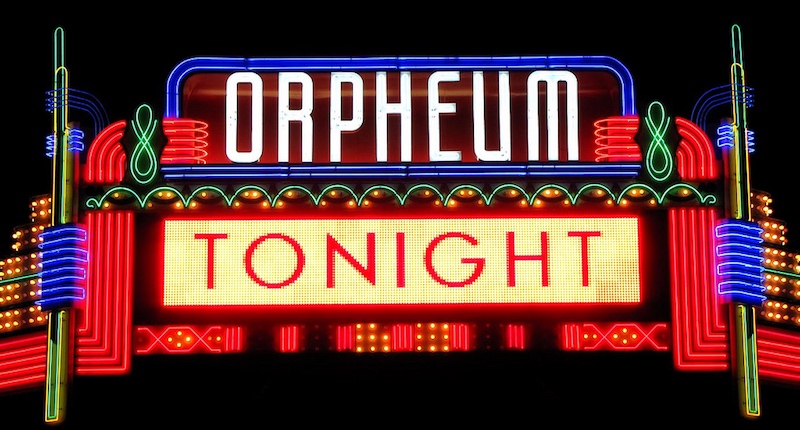 THE ORPHEUM
This historic theatre was one of the first designed with film in mind. Built in 1922, The Orpheum was around even before motion pictures were made with sound.
The theatre closed in the 1970s, and remained closed for nearly 20 years, despite attempts at re-opening. When it finally opened once again in 1992, renovations were being completed as funding became available. But with new programming, including the Tallgrass Film Festival and nationally touring music and comedy acts, the theatre has regained much of its historic prominence and is in the middle of a multi-million-dollar renovation.
Tallgrass uses the Orpheum as a hub for its festivities, and will hold the opening and closing galas, among other screenings, at the theatre.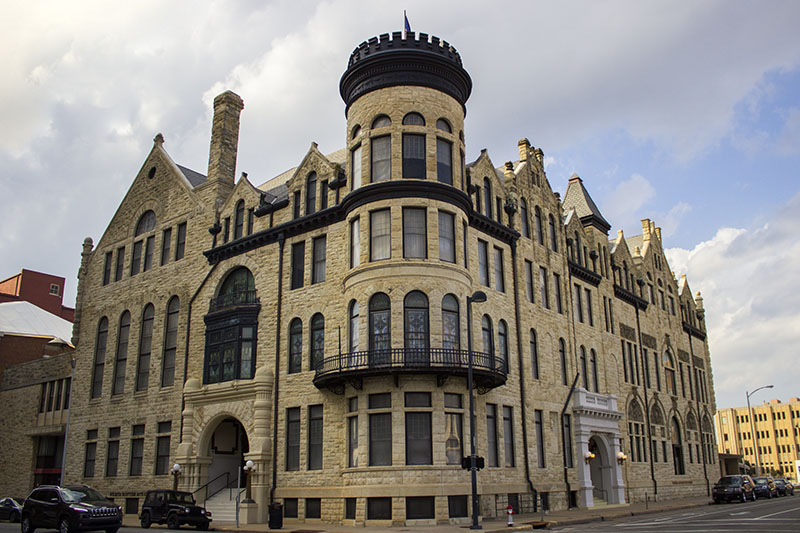 THE SCOTTISH RITE CENTER
Wichita's Scottish Rite Center is located just one block south of the Orpheum, and will host a gala showing Saturday night, along with other showings throughout the week.
The building shows off a Romanesque architecture style seemingly pulled straight out of the Middle Ages. The structure itself was built in 1887 for the Young Men's Christian Association (YMCA), but was sold to the Scottish Rite Freemasons in 1898. It was added to the National Register of Historic Places in 1972.
Today, Venue 332 at Wichita Scottish Rite Center hosts weddings, conferences and other events throughout the year, including, of course, the Tallgrass Film Festival.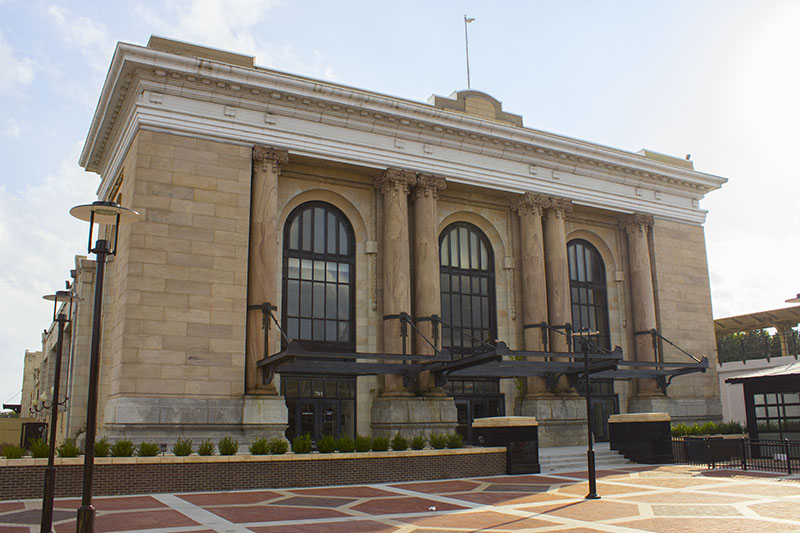 UNION STATION
Trains crept past Wichita Union Station from about 1914 to 1979. While the station itself is no longer active, funds for renovation have poured into the area in recent years to make it a viable space for events and offices, while maintaining the historic look.
There is a push to bring an Amtrak stop back to Wichita, once again making Union Station an active train stop. In the meantime, Tallgrass has, and will continue to, put the venue to good use with lively gala parties.
This year, Union Station will host Friday night's gala after-party.
WHO GOES TO TALLGRASS?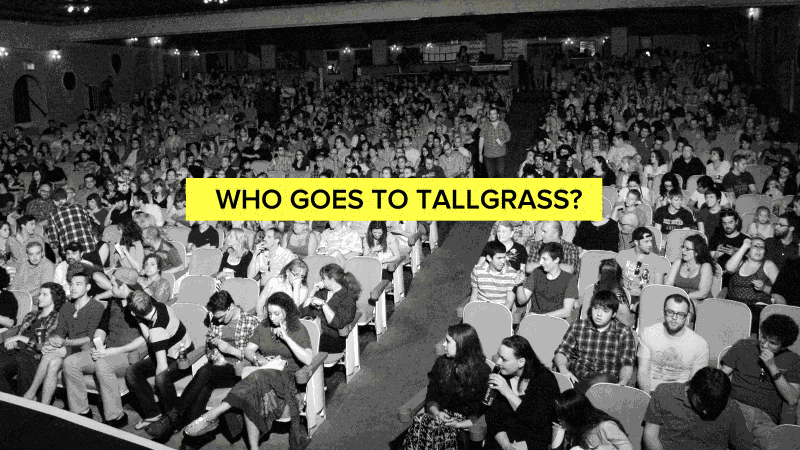 Photos courtesy of Mike Briley
Tens of thousands of people have ventured out to the Tallgrass Film Festival over the years, with hundreds coming from outside of Wichita. With this massive influx of people, Tallgrass relies on only two full-time staff members, with hundreds of volunteers filling the gaps to make things run smoothly.
The films are even more eclectic and varied than the visitors. In 2015, 206 films were screened coming from 34 different countries. A total of 85 filmmakers attended to support their films.
But one of the coolest parts about attending a film festival is rubbing shoulders with filmmakers, some of which might be recognized from well-known TV shows and movies.
Here are just a few of the stars who have attended Tallgrass over the years: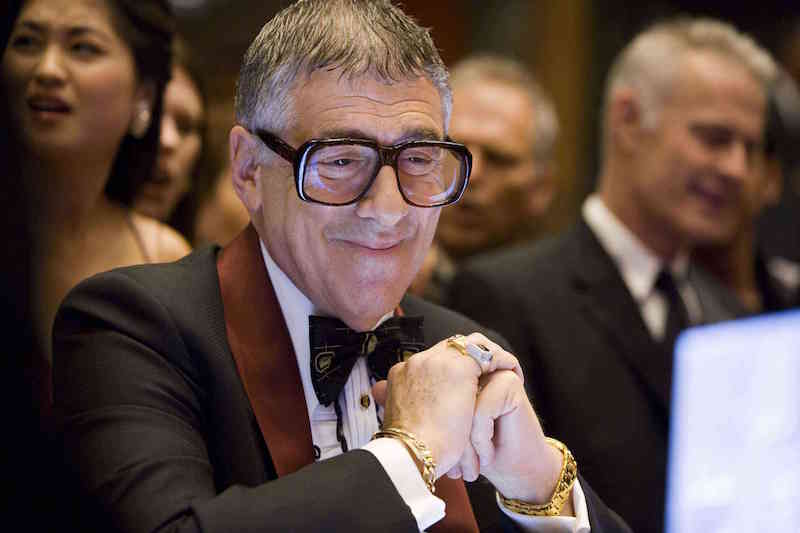 Elliott Gould as Reuben Tishkoff in Ocean's Thirteen (2007)
ELLIOTT GOULD
Known by older generations as Trapper John McIntyre in the classic TV show, MASH, and by younger generations as con artist Reuben Tishkoff in Ocean's Eleven (2001), Twelve (2004) and Thirteen (2007), Elliott Gould has been a Hollywood mainstay for decades.
Tallgrass Film Festival honored Gould in 2011 with the Ad Astra Lifetime Achievement Award, screening his film, "The Encore of Tony Duran" along with retrospective highlights from his long, successful career.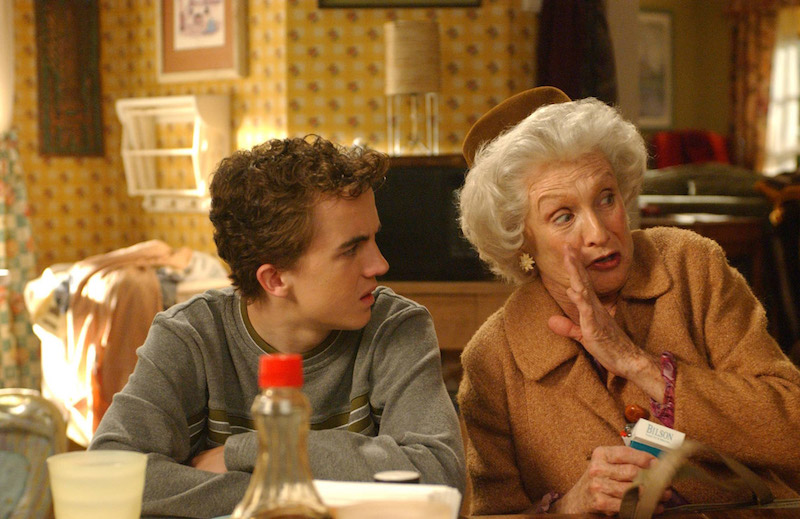 Cloris Leachman as Ida in Malcolm in the Middle
CLORIS LEACHMAN
This Oscar-winning actress has a more eclectic and expansive career than most actors and actresses could ever hope for.
Largely a television star, with roles in the Mary Tyler Moore Show and Malcolm in the Middle, Leachman also dabbled in film, with roles in Butch Cassidy and the Sundance Kid (1969), several Mel Brooks films and The Last Picture Show (1971), which won her an Academy Award for her portrayal of Ruth Popper. Today, she continues work, largely in animated features and TV shows.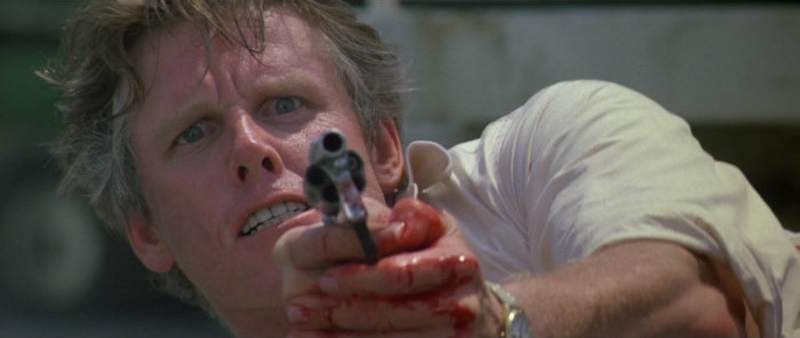 Gary Busey as Pappas in Point Break (1991)
GARY BUSEY
Possibly best known as the bad guy opposite Mel Gibson and Danny Glover in Lethal Weapon (1987), Gary Busey has been in Hollywood mega-hits like Point Break (1991) and Rookie of the Year (1993) since 1978, when he starred in the Oscar-nominated titular role in Buddy Holly.
Busey has some unlikely connections to Kansas, as well. Before becoming a Hollywood big-shot, he attended Pittsburgh State University before transferring to Oklahoma State University, where he dropped out just one class shy of graduation.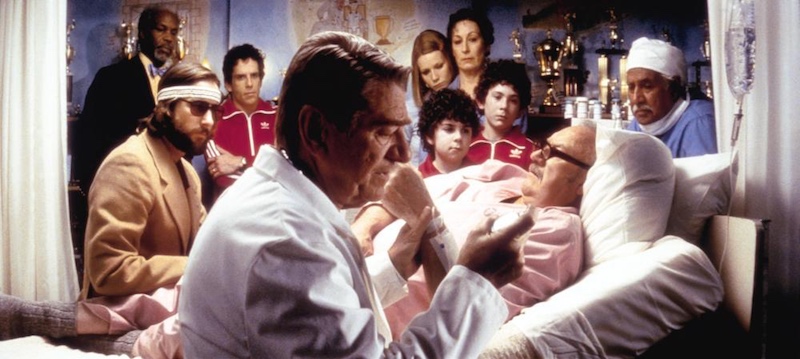 Seymour Cassel as Dusty in The Royal Tenenbaums (2001)
SEYMOUR CASSELL
A veteran character actor, Seymour Cassel first came to prominence in a string of John Cassavetes films, including Faces (1968), for which Cassel was nominated for the Best Supporting Actor Oscar.
In the 1980s, Cassel flirted with television, appearing in several TV series including Matlock and Start Trek: The Next Generation. More recently, Seymour Cassel is possibly best known for his work with visionary director Wes Anderson in films including The Royal Tenenbaums (2001) and The Life Aquatic With Steve Zissou (2004).
WES STUDI
Of Cherokee descent, Wes Studi grew up in small-town Oklahoma before coming to international attention through standout roles in films like Dances With Wolves (1990), The Last of the Mohicans (1992) and Avatar (2009).
Due to his powerful character portrayals, Studi is often credited with forever changing the Hollywood stereotypes of Native Americans.
THE NUMBERS:
With so many in attendance, Tallgrass has put up some pretty impressive numbers when it comes to economic impact, volunteer hours and the number of films submitted.
20,011
This is the total accumulated attendance at Tallgrass Film Festivals.
$500,000
This is the approximate amount Tallgrass brought into the Wichita economy in 2014.
3,000
This is the predicted amount of hours volunteers will give to Tallgrass for this year's festival.
1,218
This is the total number of films submitted for screening in 2015, coming from 46 different countries.
203
This is the number of sponsors Tallgrass had in 2015. 199 of these were local.
2
This is the number of full-time staff members the Tallgrass Film Association has. The rest are either contracted part-timers or volunteers.
SO, WHY SHOULD YOU GO TO TALLGRASS?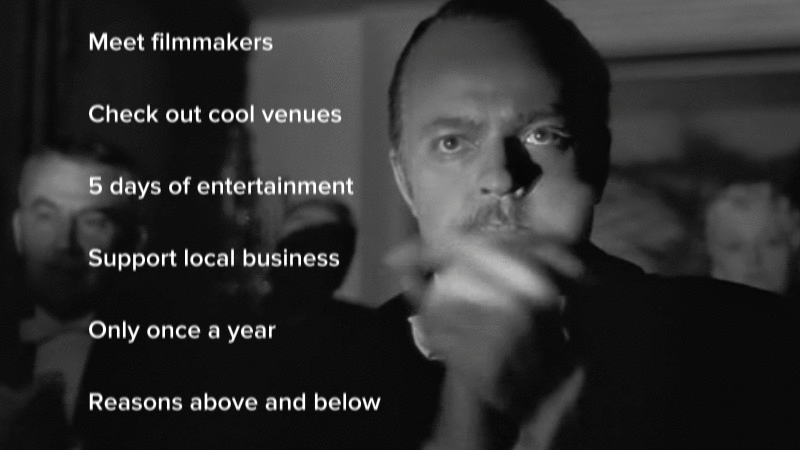 If you even remotely like film, Tallgrass should be on your calendar every year. But if you need more convincing, here's a list of reasons you should be attending:
1) You might see Danny Glover.
Yeah, the Danny Glover from all the Lethal Weapons movies. He's in a film called Pushing Dead, alongside James Roday (Psych), playing a struggling writer who, after being HIV positive for more than 20 years, is dropped from his health plan for earning too much when he deposits a $100 birthday check. Tallgrass says "guest" is scheduled to attend the showing, which could mean Mr. Glover — or even Mr. Roday — could join.
2) Tallgrass beer is everywhere.
Tallgrass Film Festival and Tallgrass Brewing Company are not related, but the two entities have certainly capitalized on their similar naming. At nearly all the parties, Manhattan, Kansas-based Tallgrass Brewing Company will be providing the beverages, giving locals and outsiders alike a taste of Kansas brews.
3) Where else are you going to have a party on top of Union Station?
Tallgrass Film Festival parties are legendary, starting with the venues. Wichita has some fantastic hidden gems across its downtown area, and Tallgrass has become great at exploiting them for a good time.
4) The hummus.
With a strong Lebanese heritage, Wichita has quite the appetite for Middle Eastern cuisine, including hummus. Tallgrass has given into that craze, creating a blind-taste competition to find the best hummus around.
5) There's a VIP Filmmaker Lounge.
And it's complete with an all-inclusive open bar, meals and even a massage.
6) There are nearly 200 films to see.
With these many screenings, you're bound to find at least a few films that interest you. From documentaries, to animated features, this festival has it all.
7) The Sundance Kid thinks it's awesome.
Although he hasn't attended (yet), Robert Redford, the legendary actor who founded Sundance Film Festival after his character in Butch Cassidy and the Sundance Kid (1969), and was dubbed "The Godfather of indie film" by TIME Magazine, had some kind words about Tallgrass.
After testifying to congress on behalf of the National Endowment of the Arts, Redford said this:
Local art-driven events like the Tallgrass Film Festival not only have a positive impact on Wichita's economy but also add to the quality of life in this city.Robert Redford
WE'LL BE BACK
Now that you know a thing or two about the Tallgrass Film Festival, we want you to go and enjoy the films.
Check back here after the festival for more content on why Tallgrass matters to Wichita, and how events fostering culture and art can impact the issues addressed by James Chung's Four Challenges.
NEXT STEPS:
---
---
---
---