Cities are remembered for their public spaces — the places people gather, socialize and recharge. So how does Wichita invest in public spaces within the city?
Watch this short video to learn more about why Wichita's public spaces matter and how they improve quality of life and attract new businesses and residents:
THE CHANGING NEED FOR PUBLIC SPACES
From the Colosseum of ancient Rome to the modern day shopping center — colosseums of capitalism — people have always sought out places to gather, seek out culture and escape from the mundane or oppressive parts of life.
As shopping malls continue to decline, they are replaced by more unique ways of using spaces we often take for granted. Streetscapes, alleyways or even empty lots can be transformed into unique places for entertainment, commerce and recreation.

"Cities are defined by the experiences that people have in those cities," says Ty Tabing, a member of Wichita's Board of Park Commissioners and an economic development and urban planning consultant who has previously worked in Chicago and Singapore. Most of his work revolves around placemaking, a multi-faceted approach to urban planning that revolves around the local character and potential.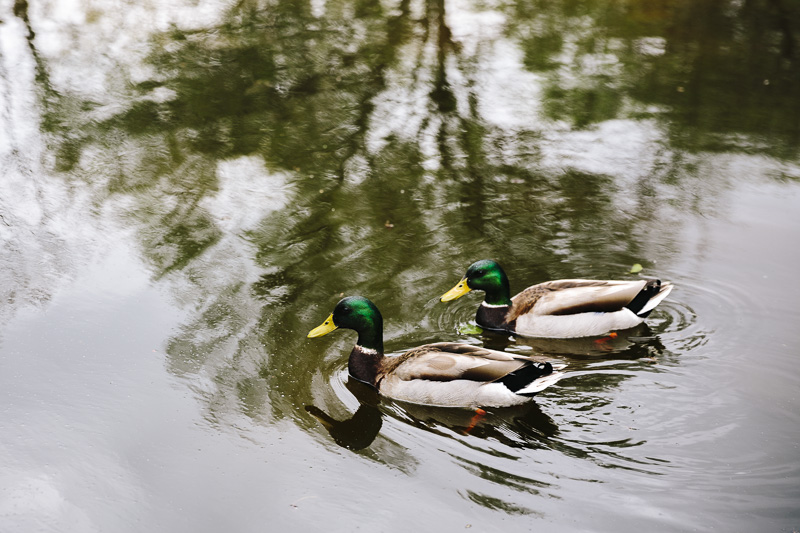 Tabing says the idea may seem like a quaint or shallow attempt to make a city more interesting, but it has become a huge piece of the economic development puzzle.
When Amazon started looking for a second headquarters, it laid out criteria that included placemaking ideas — public plazas, green spaces, quality of life. In other words, if you wanted Amazon to set up shop in your city, you better have great public spaces.
"In past years, you may not have seen those kinds of criteria," Tabing says. "It shows that corporations are really redefining what it means to choose a city to base their operations in the future."
WHAT IS A PUBLIC SPACE?
Traditionally, public spaces built for recreation and entertainment were limited to parks. Today, that definition has broadened to include just about any place people can readily access.
In Wichita, this is exemplified through the Gallery Alley, the Pop-Up Urban Park and the Douglas Design District streetscape, where people can shop, walk around, meet with friends — or strangers — and simply enjoy the unique looks and feels of their city.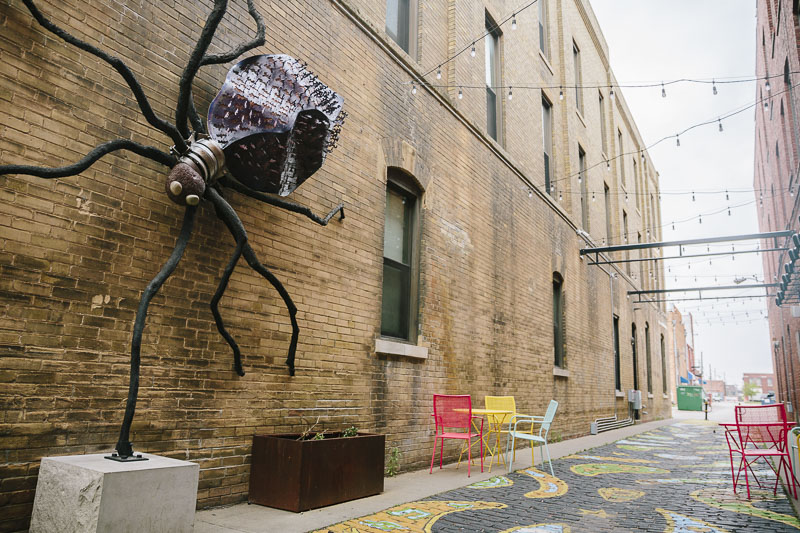 "I think it's important to recognize that public spaces can come from individuals as well as from the government," Tabing says. For example, the Pop-Up Urban Park is privately owned and funded through the Wichita Community Foundation. "People can really sort of be empowered to lead projects that benefit their neighborhood. And hopefully, we'll see more examples of that in the future."
That being said, parks can still play a major role in transforming perception and bringing communities together.
Troy Houtman is the director of park and recreation for the City of Wichita, where he oversees a department that runs the gamut in community health.

"We have prenatal classes for several communities where there's a high rate of teenage pregnancy, and we actually maintain and operate four cemeteries," Houtman says. "So literally, from birth to death, we're taking care of folks in Wichita."
A big part of Houtman's job is creating a "third door" for Wichitans to enter. The first is home and the second is work.
"The third door is a place where you spend your leisure time — places where you really want to connect with other folks and spend time with them," Houtman says. "Part of what we do in parks and recreation is really emphasizing those gathering spaces — places where people can get together, whether it's a plaza, a park or a ball field."
Naftzger Park, at the corner of Douglas and St. Francis, is the latest to undergo a transformation into a "third door." It will go from an underutilized space with a small pond, gazebo and walking path to an open-space dog park and concert venue.
It will go from a space people drive by to a space people drive to, and that's exactly what public spaces should do.
Downtown Wichita is going through a placemaking revival. But what about outside of the city core? We see venues like Bradley Fair and New Market Square — premier shopping centers that still act as gathering places. But surrounding towns like Derby are investing in unique parks and experiences that could put them ahead of the competition in attracting new businesses and residents.
ACTIVATING PEDESTRIAN SPACES
In 2003, Wichita's Delano District underwent major street construction, transforming the historic area into a cohesive district with plenty to do and see — all within walking distance.
"I don't think anybody would deny that the Delano streetscape project has been anything but tremendously successful," Tabing says. "It has become a destination."
Much of Tabing's career in Chicago was spent creating something spectacular out of the mundane or forgotten. He helped re-brand the Loop, the city's central business district, away from a workplace and more into a cultural center. He did this by activating the area and leveraging relationships with the organizations within that district.
When the Field Museum hosted a pirate exhibit, he had pirates roaming State Street. And he had penguins roaming the streets when Shedd Aquarium did an exhibit on those.
Tabing's work in Wichita feeds off this same idea — that underused spaces can be activated with unique programming and a touch of theatre. One of his projects was ArkArt, which had a double helix DNA sculpture floating on the river to draw interest to the riverfront.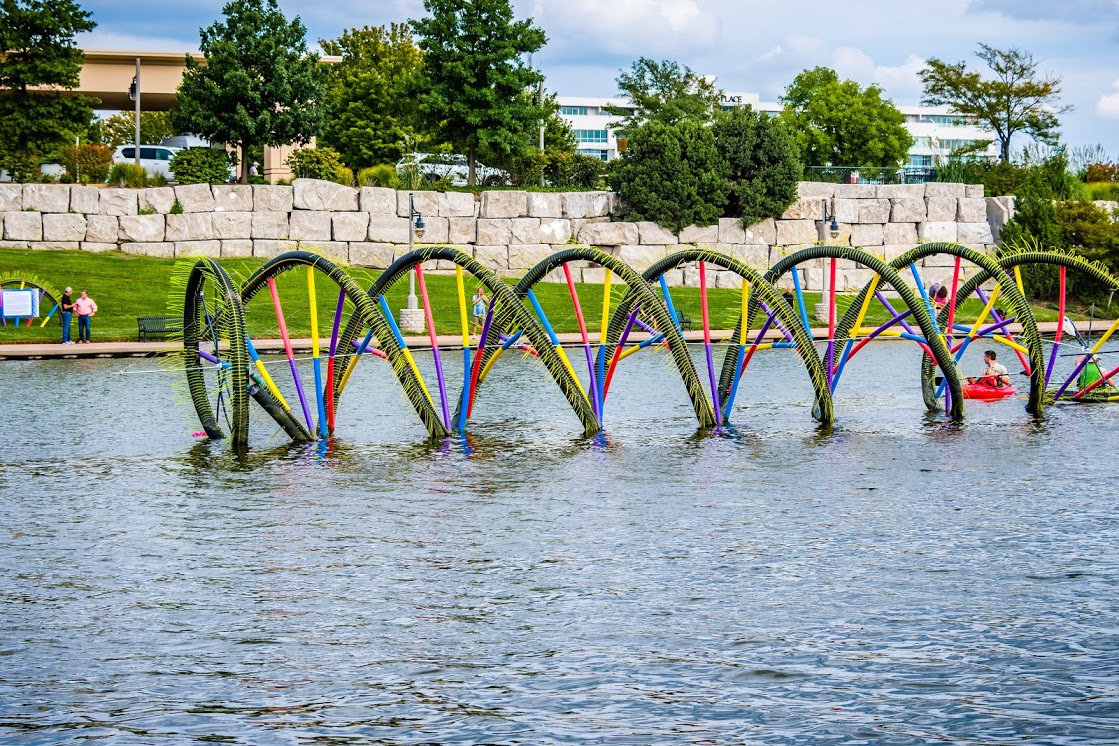 "At the end of the day, it's about economic development and delivering value to businesses in the downtown area," Tabing says.
"It's not just enough to have the spaces," Houtman says. "They have to be activated. They have to have some kind of programming to go on with it."
It's important that we prioritize the places that create unique experiences for visitors and locals alike — and back them up with interesting things to do and see. Other cities are already doing this. If we don't, Wichita will struggle to keep up with the ever-growing expectations businesses and residents have for the cities they choose to inhabit.
NEXT STEPS:
---
---
---
---