FACES
From the everyday to the extraordinary, this series will focus on the people who make this city tick.
Entrepreneurship is not for the faint of heart — no matter if you're starting a tech-based startup or a local restaurant. We spoke with two different groups of entrepreneurs, those who are looking to scale-up their businesses in the relatively near future and those who are focused on a more local level, to compare and contrast their experiences growing the businesses they run. Their visions for their respective ventures have taken them down different paths, but those paths have one thing in common: They began right here in Wichita. In choosing Wichita, these entrepreneurs deal with both limitations and advantages that extend beyond basic geography to include the city's perception and growing entrepreneurial ecosystem.
Here's what they had to say:
SCALING STARTUPS
These companies were built to scale — to serve an audience well outside of Wichita with products ranging from dog beds to wine.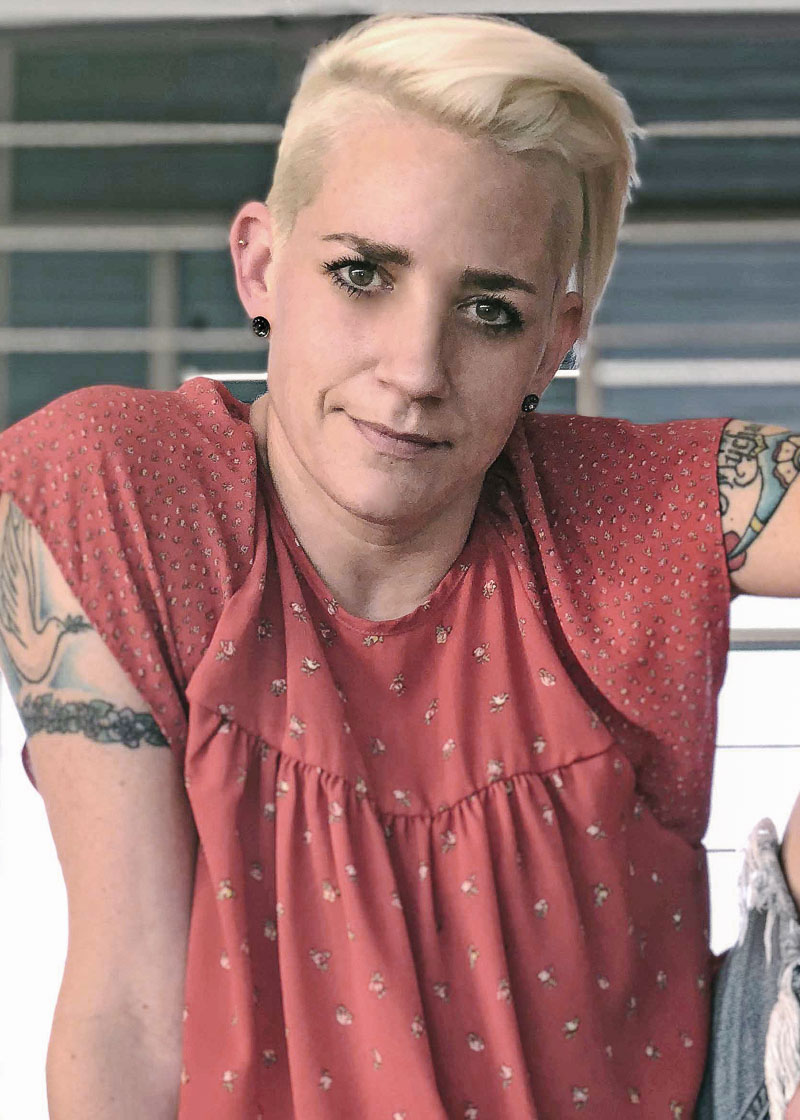 Johnna Crawford
Founder of Lucidd
After years of running the Haysville Sun-Times newspaper, Johnna Crawford did what she swore she'd never do again: start a new venture. Now, she works as the founder of Lucidd, a software company that works to identify issues in mental health or neurological tendencies in vulnerable populations to help create a better path for their education and careers.
On planning versus problem-solving:
"I've had so many people say they are willing to help, but even I don't know what they would help with because I'm not following one checklist or blueprint. Good ideas right now are ideas that are working with the changes happening in the moment, so there's not an incredible amount of planning — just a whole lot of problem solving."
On small businesses versus startups:
"I'm super guilty of getting sidetracked and overwhelmed with a startup, but I'm learning that I am the one actually in charge of the timeline, so I can slow down when I want. Small businesses are what my friends and family run and what makes our community so close-knit. They are valuable to Wichita and all our little suburbs. If all of them were startups, we'd have more drama than Netflix, so it's good that the majority has some continuity to count on. Those of us who like to start from the ground up or smash something to pieces before we start over are definitely crazier, but that's where new products come from."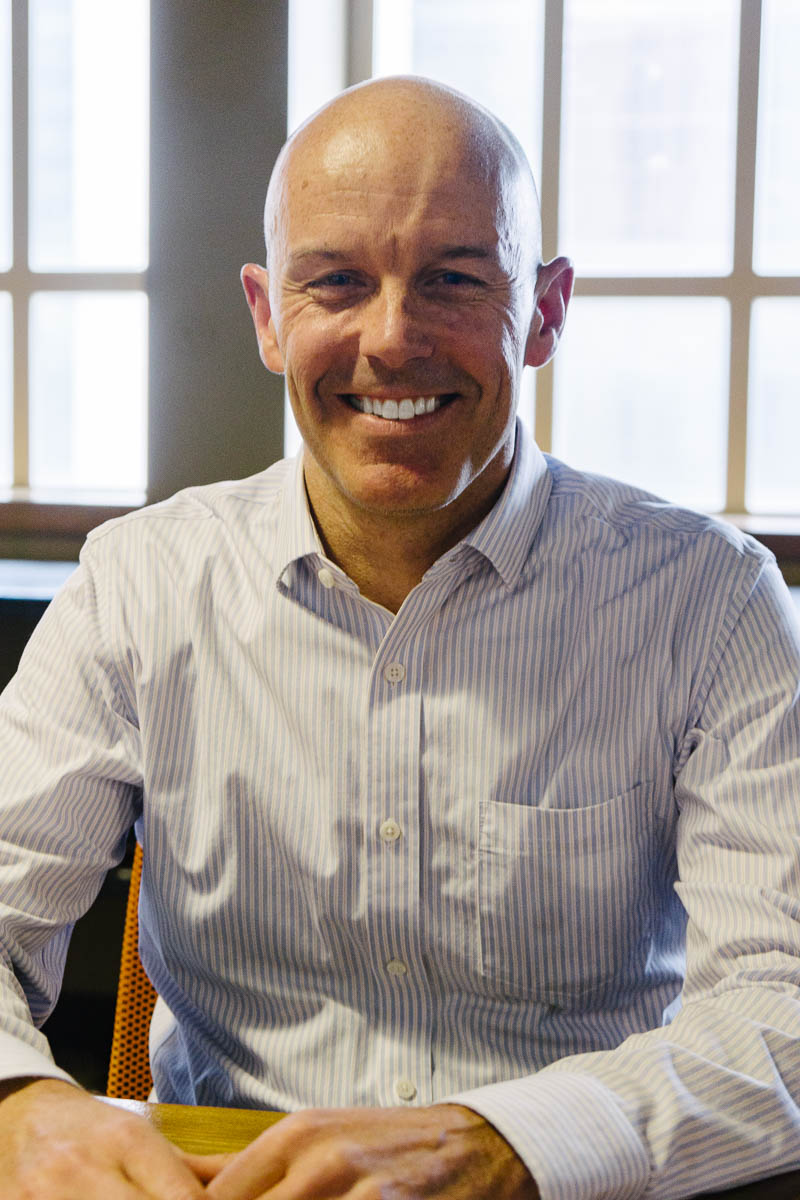 Mike Dresher
Founder and inventor of JogAlong Stroller
A mechanical engineer originally from McPherson County, Mike Dresher first thought of the JogAlong Stroller about 15 years ago after seeing a mother pushing her jogging stroller out in front of her and running to catch up to it. The JogAlong is the only stroller designed to allow parents to swing their arms in an ergonomic motion as they run.
On building connections in Wichita:
"People are very helpful. And if they don't know the answer, they know someone they can connect you with. There's also a lot of manufacturing around here, and they're willing to help you if you need something that fits their specialty for prototype work. However, I did learn that trying to make production-quantity parts for something like a stroller, especially at start-up volumes, is quite difficult to do here competitively."
On navigating Wichita's entrepreneurial ecosystem:
"If I had just come in from the outside and started looking up entrepreneurship assistance in Wichita, there are a lot of groups here, but it's difficult to navigate initially. It feels like you need a guidance counselor to help you figure out what group does what and to find a good starting point for your business. But I have received valuable help from many resources here, and I appreciate that."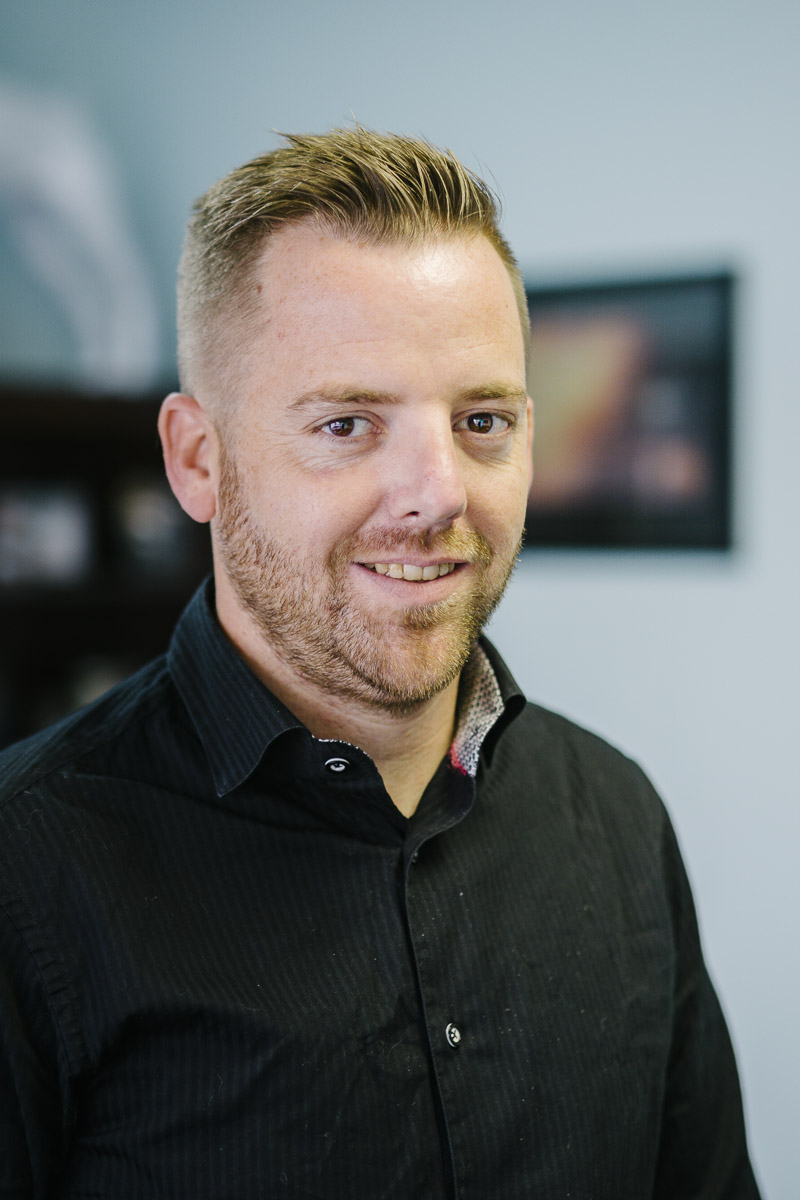 Trevor Crotts
Founder and President of BuddyBrands
Starting with BuddyRest orthopedic dog beds, Wichita native Trevor Crotts created BuddyBrands, an overarching pet products manufacturer that now includes Tough Pup, PetNV, and PupIQ. Buddy Brands also has licensing deals in place with other companies, including Airstream travel trailers.
On the value of local investors:
"We started this business with next to nothing and had to find our first customer and then our second customer, and we built it organically from that. However, that's not the right approach for everyone. Especially in the tech sector, ideas have a limited shelf life or maybe a small window for them to work. That's why I think having local investors being willing to invest in our local companies is incredibly important for the future."
On seeing disadvantages as advantages:
"I think having to make things work in Wichita is great for entrepreneurship because it provides a certain level of scrappiness, and a certain level of resilience is needed, and it really helps build a much stronger business that's built for the long-term."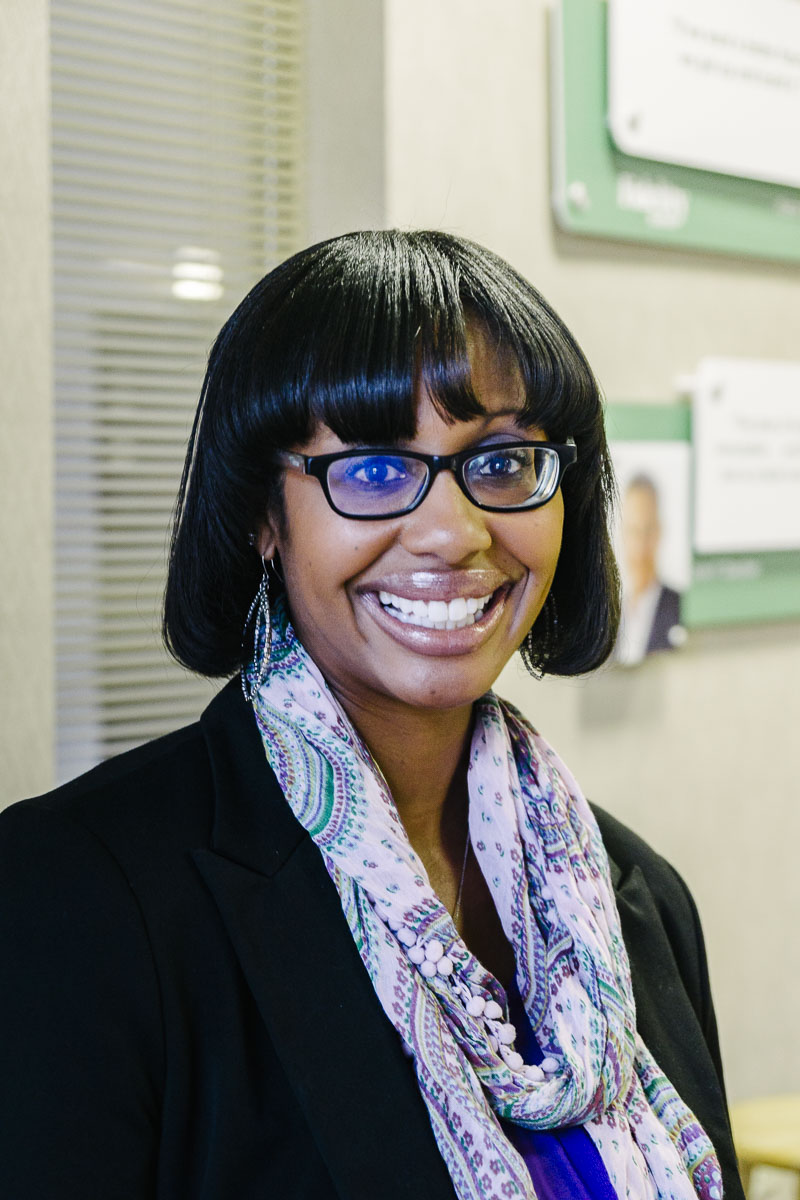 Jennifer McDonald
Founder and Owner of Jenny Dawn Cellars
A transplant from small-town Nebraska, Jennifer McDonald loves wine, and she's channeled that passion into the startup winery, Jenny Dawn Cellars. Wine production is currently in Napa, California, but by end of 2018, much of the production will be moved to a facility planned for Union Station in downtown Wichita. Jenny Dawn Cellars has two wines currently on the market with seven more planned for next year.
On location-centric scaling:
"With us being the only winery within the Wichita city limits, we really want to take advantage of that and build our customer base here in Wichita first. But, we do have plans to expand outside of Wichita, which was one of the reasons we chose Union Station — there are Union Stations all across the U.S. So I do feel like Jenny Dawn Cellars at Union Station could be a scalable business that I could take all across the U.S."
On the pros and cons of Wichita's geography:
"Geographically, from a wine industry standpoint, there are some disadvantages. We're not a well-known grape-growing community. The types of grapes that can be grown here aren't the pinot noirs, the chardonnays and the cabernet sauvignons. But we're in the center of the U.S., so from a transportation standpoint, I feel good about the ability to get my wine to other parts of the country fairly reasonably."
LOCAL BUSINESSES
These businesses were designed with Wichita in mind. Their local focus shapes the city's culture and creates a unique vibe.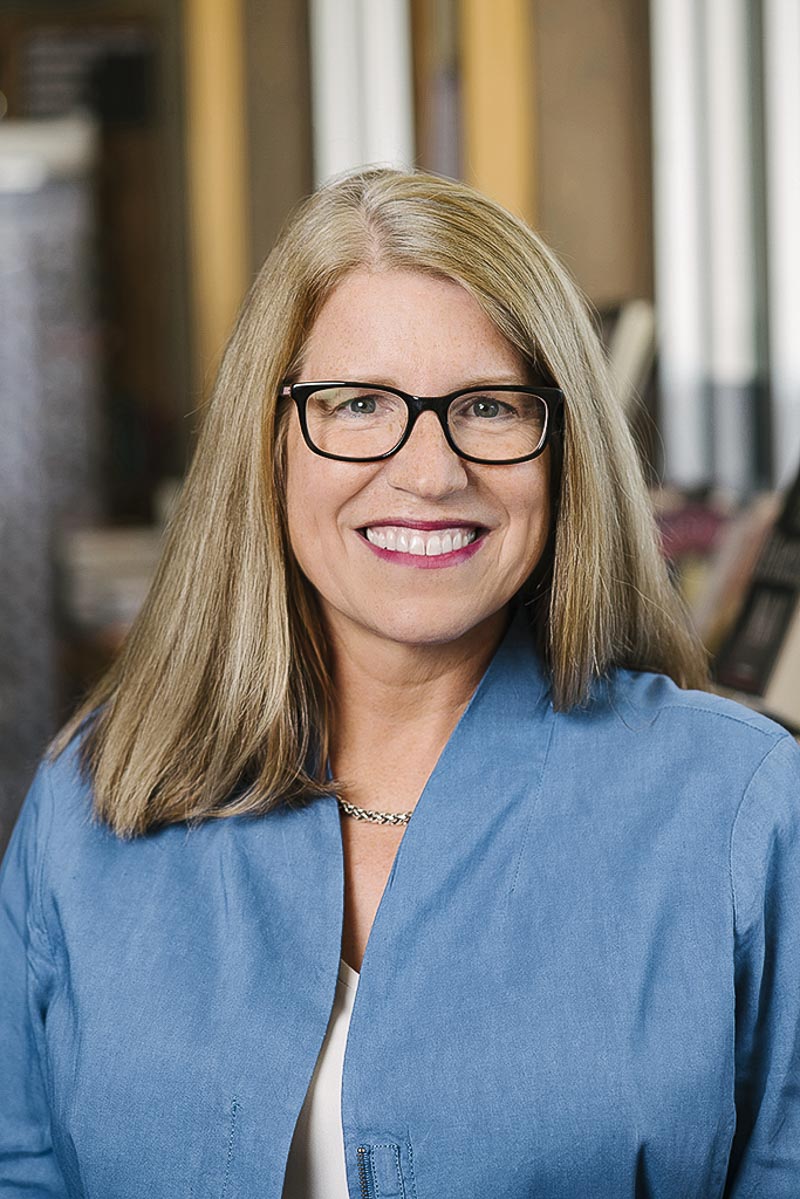 Sarah Bagby
Owner of Watermark Books
Sarah Bagby grew up an avid book lover and has worked at Watermark Books & Café since it was only three years old. While she didn't start the business herself, she has evolved the bookstore alongside the publishing industry overall.
On the shop local movement:
"We have a very tight-knit community. People are really stepping up to support local, and they understand what it would mean if we moved out of this College Hill community. At the same time, it is a community where people watch their every penny. Still, a lot of people find value in spending their money at Watermark even though they could find our product cheaper because it lends interest to their lives, like most local businesses do."
On Wichita's reputation with publishers:
"Most of my publisher partners are on the East Coast, so I had to establish myself as "Sarah Bagby" rather than "Wichita" because they have a pre-conceived notion of what the Midwest is like. That was something that took me a little while to learn. Now that I've had New York Times bestselling authors saying, 'Wichita, I love coming here,' I can be Wichita again. But I had to go from mentioning Wichita to not even breathing a word of Wichita, and now I can come back, and we've established a reputation here."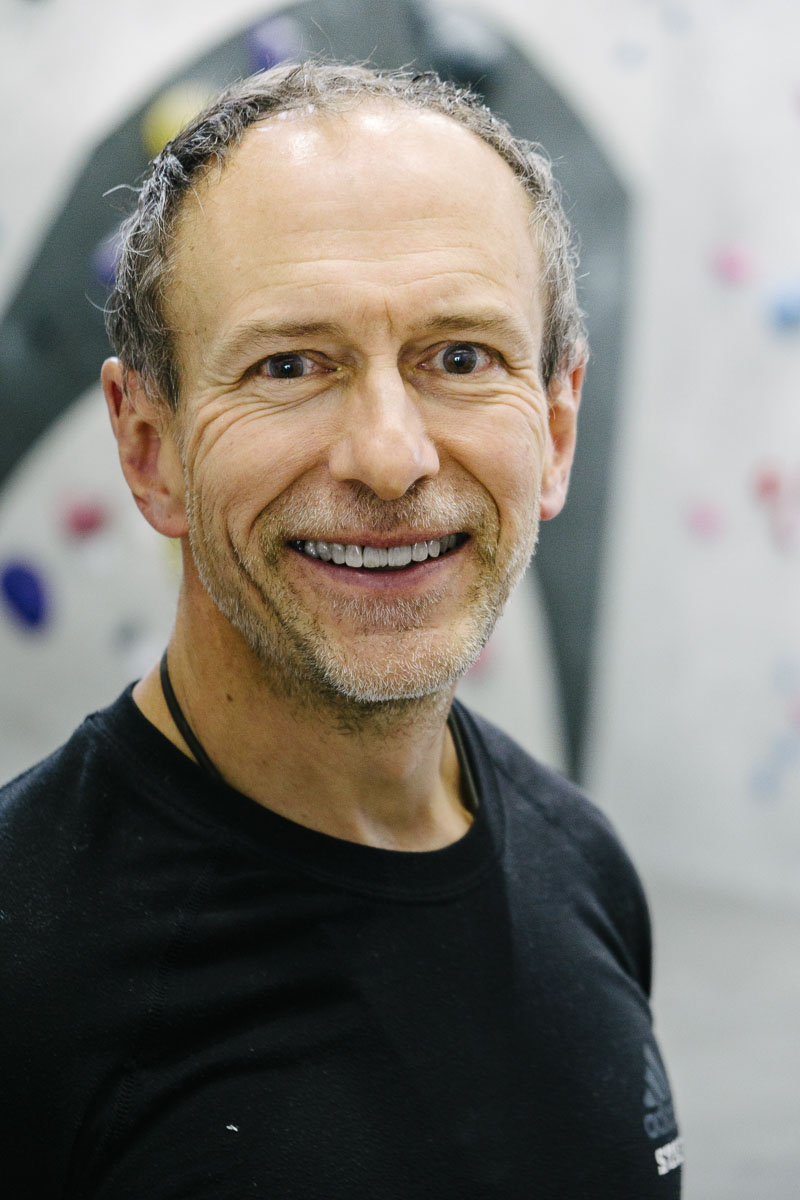 Dr. David Kortje
Founder and owner of Bliss Bouldering & Climbing Complex
Avid climber Dr. David Kortje started Bliss Bouldering & Climbing Complex in honor of his son, Caleb, who was a competitive climber. Caleb had depression and took his own life in 2012. The name comes from Caleb's love of the Joseph Campbell quote, 'Follow your bliss.' In addition to running his own gym, Kortje is also a practicing family physician.
On community events:
"I promised my wife when we moved here that we would be here for three years, and then we'd go to Colorado. We didn't want to come to Kansas, but we were here for three years and just fell in love with the city. Part of developing the business here in Wichita was that recognition that it's a great place to live, but it probably needed more activities for the same reason we wanted to go to Colorado — to go to the mountains or the ocean. Starting the gym was a great opportunity to not only honor my son but also give Wichita something it hadn't had before. There's smaller and cheaper ways to do climbing gyms, but we didn't want that. We wanted to be a destination that would really make the city proud."
On eventual plans to scale:
"Ideally, we would love to scale this thing — we really would. But right now, our primary job is figuring out how to do the gym well. We still have a lot to learn. But we also recognize there are a lot of communities Wichita's size — a half million and below — that don't have gyms."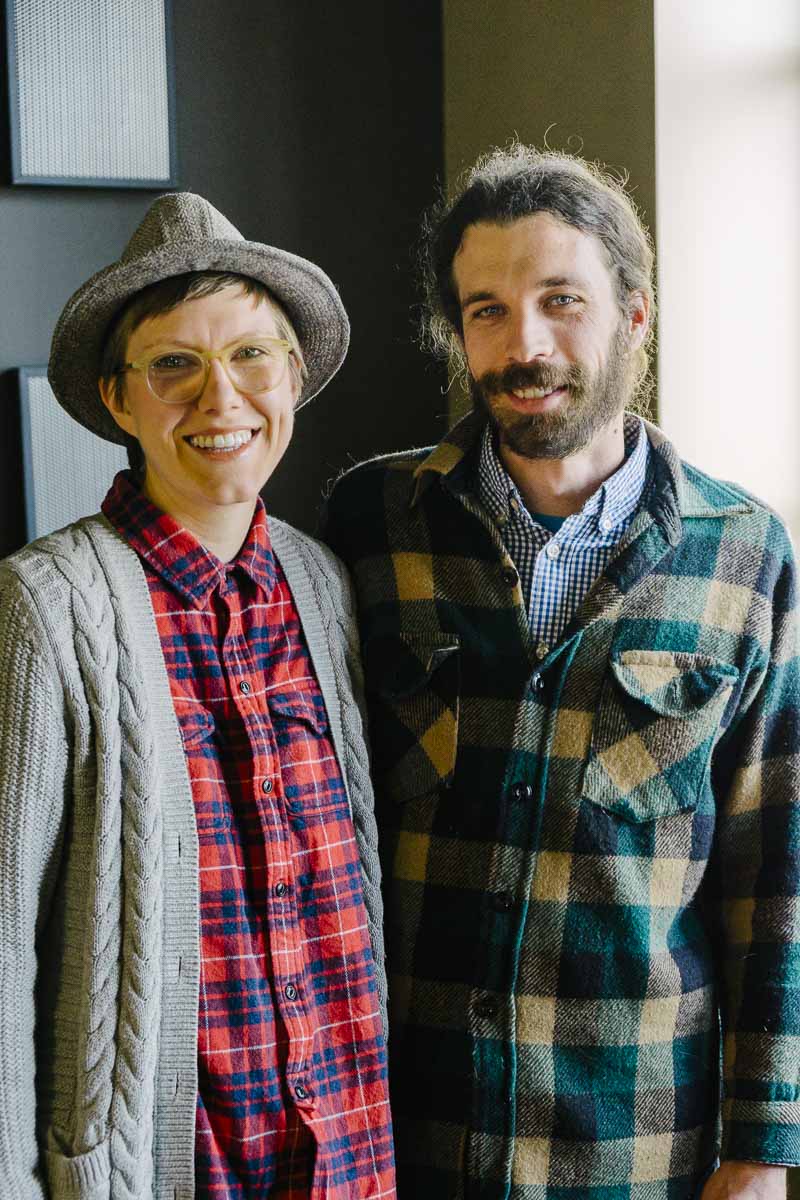 Ian & Jubilee Miller
Founders and owners of Little Lion Ice Cream
After Ian, a native of Hutchinson, and Jubilee, who hails from Grand Rapids, Michigan, got married, they moved to Columbus, Ohio and then went overseas to Spain. Upon their return, they decided to live close to Ian's parents for a summer, which was extended by affordable tuition at Wichita State University. After having a child, they decided to start Little Lion Ice Cream, which operates downtown selling ice cream, baked goods and breakfast burritos.
On choosing to start in Wichita:
JUBILEE: "Since things that we enjoy doing didn't really already exist in Wichita, we either needed to leave so we could be around things that we enjoy, or we needed to create something we enjoy here and give it a shot to see if it would be worth staying. Even five years ago, the things that we enjoy today, and feel a connection to, didn't exist. It feels like a lot has happened in the last five years."
IAN: "Columbus and Grand Rapids already have the kinds of things we enjoy — and they're operating at a pretty high level already, so if you want to enter that market, you have to really know what you're doing and kind of provide a fresh take on whatever is already there. This is not a slam to Wichita, but it feels like the barrier to entry is fairly low. There's a lot more margin for error, which is good for us."
On creating value for something new:
JUBILEE: "The fact that it doesn't exist is a good thing for us because it's something new, but it doesn't feel like there's already a value for it. So we're going the extra 10 miles to have this really beautiful, awesome product, but a lot of people don't really care. It's just kind of a different set of values for what already exists here."
IAN: "I don't necessarily feel the need to educate people about GMOs and things, but we do want to provide that information for people who do care — because we know there are people who care. But I also want it to be accessible to people who don't care about that and just want really good ice cream."
If you like this article, share and discuss with others who have a passion for making Wichita better.
---
NEXT STEPS:
---
---
---
---