This is Perspectives, where Wichitans tell their side of a common story. Councilman Bryan Frye and entrepreneur Jeff Lange talk about potential uses of incentives.
TWO VIEWS ON INCENTIVES
Welcome to Perspectives, where we give Wichitans the opportunity to tell their side of a common story.
Elected in April of 2015, Wichita District V City Councilman Bryan Frye is in the middle of his first term and also serves as vice-mayor. Prior to serving on the council, Frye worked in television marketing and served on the District V Advisory Board and the Wichita Board of Park Commissioners. Councilman Frye has voted for and against incentives programs, including voting against using incentives for the downtown Hilton Garden Inn, saying the project should be able to survive without taxpayer support.
Jeff Lange is a Wichita entrepreneur and real estate broker who owns and operates Lange Real Estate and RedGuard, a manufacturer of blast-proof buildings and storage containers. Lange has used incentives in an effort to gain funding for large-scale projects for decades, most recently for the Iron Horse Manufacturing Park in south Wichita, near Seneca and MacArthur.
While their views differ on incentivized development, Frye and Lange both have a heart for Wichita and an eye on the future. Here are their thoughts on incentives — particularly Community Improvement Districts (CIDs) — in Wichita.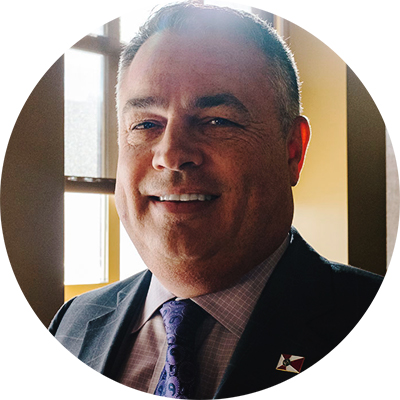 BRYAN FRYE
Wichita District V City Councilman, Vice-Mayor:
Since 2015, the Wichita City Council has approved six Community Improvement Districts (CIDs). Yet, I have voted "no" every time. Why? Let's start by examining our current policy and the definition of a CID.
A CID allows property owners to create districts in which special taxes — typically, sales taxes — are imposed on customers, and the resulting revenue is used to fund public and/or private improvements and the payment of ongoing operating costs within those districts. The projects are supposed to attract economic development, which would otherwise not be financially feasible. In addition, CIDs are intended to promote redevelopment in areas of the city, which would otherwise be unlikely to happen. Wichita has a total of 13 approved CIDs, with three of the early projects being hotels in downtown, approved at a time when quality hotels in the core area were scarce.
Basically, my opposition to current CID policy boils down to a few key points:
CID reach has extended to areas that are upscale and/or already rapidly developing.

The "public purpose" definition is interpreted too broadly, often only benefiting the developers themselves.

Sales tax collection should be limited and reserved to finance items and services of widespread community benefit. It must be used judiciously and only for government purpose.
President Calvin Coolidge once said, "Collecting more taxes than absolutely necessary is legalized robbery." And, for the most part, the sales taxes collected by CIDs have not been absolutely necessary.
I believe — if used properly — a CID can be an effective tool in a city's redevelopment toolbox. But only if we tighten the policy to truly better existing conditions of publicly-owned infrastructure, where new economic development would be unlikely otherwise.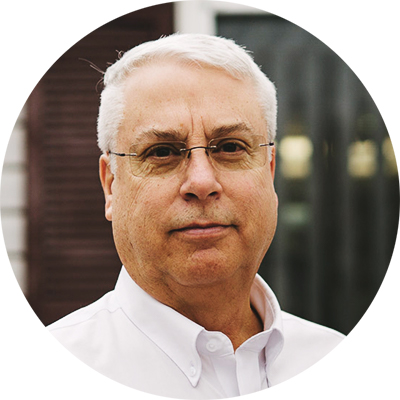 JEFF LANGE
Founder of Lange Real Estate and RedGuard:
Economic incentives have been used by Wichita and most other cities, counties, states and the federal government.
They come in a variety of different measures. Locally, the most common seem to be Industrial Revenue Bonds (IRBs), Community Improvement Districts (CIDs), Tax Increment Financing (TIFs) and Sales Tax and Revenue (STAR) Bonds. The purpose of all is to promote the positive growth and retention of a community's public safety, jobs, infrastructure and beautification.
One common misunderstanding for these incentives is that they benefit the developer. That is not the case. They make a project financially possible for a developer to then build the project and pass the incentives along to the tenant. So, the tenant and, most importantly, the citizens receive the benefit through jobs, positive growth, public safety and overall quality of life improvements.
The Lange organization and Triple Crown, an investment entity that will become a Real Estate Investment Trust (REIT), has used IRBs through the Speculative Industrial Building Program offered by the city of Wichita. Without this program, we would not have built the first building in Iron Horse Manufacturing Park, which is now rented to a single tenant. That tenant would have moved 30 jobs out of Wichita. Instead, they're bringing 30 to 100 new jobs to the city. The next building is under design for Iron Horse since the city of Wichita passed a spec industrial building program.
We expect to be using CIDs, TIFs and STAR Bonds to continue the improvement of the CrossGate District, which is a community within the cities of Wichita and Haysville, where little investment has been made over the past 30 years. The costs for infrastructure have already been invested by the cities, yet they are very underutilized. Because these incentives can help us direct our development expertise and investment into the area, we can transform that community.
But without these incentives, we would have to use that talent and capital in other cities.
MOVING FORWARD:
Frye and Lange's different perspectives underscore the trade-offs inherent in utilizing public incentives for development purposes. Incentive programs can clearly contribute to job growth and increased economic activity. However, there is no one-size-fits-all program. Each use of incentives deserves a robust discussion that details the overall intent and larger economic benefit for Wichitans.
NEXT STEPS:
---
---
---
---