Watch as Dr. John Bardo, president of Wichita State University, talks through key issues over breakfast with Jeff Fluhr, president of the Greater Wichita Partnership.
CANDID CONVERSATION BETWEEN WICHITA INFLUENCERS
This first installment of Power Breakfast showcases the brainpower of Dr. John Bardo, president of Wichita State University, and Jeff Fluhr, president of the Greater Wichita Partnership. Listen in as they tackle issues ranging from quality of life to entrepreneurship.
View the conversation here:
See our viewing index below to help guide you through the conversation.
These men are instrumental in tackling Wichita's challenges, and even though they serve in different capacities, they share a passion for this city, as well as a mutual respect of each others' work and accomplishments.
Here's what you need to know about Bardo and Fluhr:
DR. JOHN BARDO
Inaugurated as president of WSU in 2012, Bardo has wasted no time in setting his ambitious plans in motion.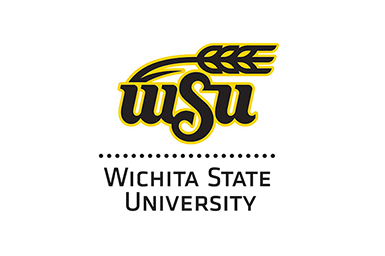 Since his inauguration, Bardo has been instrumental in the formation of WSU's Innovation Campus, which he hopes will create a midtown Innovation District in Wichita.
He has degrees in economics and sociology, and attended Harvard's Institute for Educational Management.
With a keen interest in the relationship between higher education, quality of life and the economy, Bardo's work has the opportunity to impact many of Wichita's challenges as defined by James Chung.
JEFF FLUHR
Having championed economic growth in Wichita for nearly a decade, Fluhr was a natural choice to lead the Greater Wichita Partnership, which was formed last year.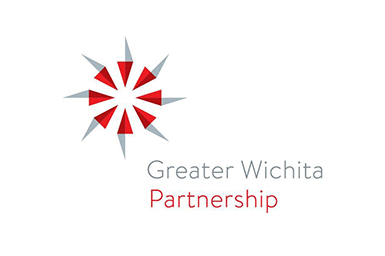 As president of the Wichita Downtown Development Corporation, Fluhr focused on strengthening Wichita's downtown, the region's economic anchor, through master planning, urban development and entrepreneurship.
As president of the GWP, Fluhr works to guide resources and the business community to accelerate economic growth throughout the region.
Before coming to Wichita, Fluhr served as assistant executive director of the City of Baton Rouge Downtown Development District.
THE CONVERSATION
The experiences Bardo and Fluhr bring to the table take the conversation in interesting, sometimes unexpected, directions. From investment in quality of life to the role of entrepreneurship, both Bardo and Fluhr showcase their insight and ideas in unique and inspiring ways.
Here's an index of the conversation:
1. WHAT'S THE STATE OF WICHITA RIGHT NOW? (1:01)
Bardo and Fluhr tackle the issues facing Wichita, including the disconnect between city hubs and the ability to magnify natural market forces to accelerate growth.
2. HOW CAN WICHITA CONTINUE TO INVEST IN QUALITY OF LIFE? (2:46)
Fluhr says Wichita has not effectively explained how quality-of-life issues contribute to keeping and attracting businesses and talent. Bardo explains why football could be a good investment.
3. WHAT FACTORS ARE DRIVING WICHITA FORWARD? (4:48)
Fluhr talks about his appreciation for the impatience that Millennials bring to the table. Bardo stresses the importance of taking risks — trying things that won't always work.
4. HOW DO OUTSIDERS VIEW WICHITA? (5:43)
Bardo and Fluhr talk about the importance of getting outside perspectives. Fluhr talks about how site selectors view Wichita.
5. WHAT IS THE STATE OF ENTREPRENEURSHIP IN WICHITA? (6:37)
Despite a positive surge in activity in the past few years, Bardo says Wichita is not quite where it needs to be when it comes to entrepreneurship. Fluhr says Wichita is ready for the next step.
6. HOW CAN WICHITA GET TO WHERE IT NEEDS TO BE? (8:10)
Bardo and Fluhr talk about Wichita's role as a late-adopter, and how they can learn from the mistakes and successes of other cities.
7. WHERE WILL WSU BE IN TWO YEARS? (9:45)
Bardo talks about the role of universities in a globalized economy and how WSU is better prepared to adapt than most.
8. HOW CAN WE BETTER TELL WICHITA'S STORY? (11:05)
Bardo and Fluhr talk about how Wichita's story could be told better, and how improving that story could lead to more market opportunities.
Know of anyone who would be a great addition to Power Breakfast? Contact us here.
---
NEXT STEPS:
---
---
---
---