See how the Wichita flag can serve as a powerful symbol of pride in place and a better perception spreading throughout our community and beyond.
The Wichita flag turns 80 this year. In honor of this anniversary, and Flag Day, we wanted to take a look at the impact of city flags and how Wichita's flag in particular has come a long way to become a cultural and civic icon.
DO CITY FLAGS MATTER?
We all know the symbolic importance of the American flag to United States citizens of all creeds and walks of life. Although city flags are lesser known, the same sentiment holds true, says Roman Mars, a self-described flag enthusiast and radio host who makes the case for the importance of city flags in his 2015 TED talk.
"As we move more and more into cities, the city flag will become not just a symbol of that city as a place, but also, ... a well-designed flag could be seen as an indicator of how a city considers all of its design systems: its public transit, its parks, its signage," he says. "It might seem frivolous, but it's not."
Wichita's flag can be a powerful icon — a rallying cry — if we let it. It's an identity that represents not only our city as a place, but also our people, our culture and our pursuits.
"Often when city leaders say, 'We have more important things to do than worry about a city flag,' my response is, 'If you had a great city flag, you would have a banner for people to rally under to face those more important things,' says Ted Kaye, a vexillologist (flag expert) who wrote the book "Good Flag, Bad Flag."
Good design is the exception, not the rule, when it comes to city flags. Most cities have flags that are far from representing a collective pride, instead opting for the city seal in the center of a blank rectangle. Others are even worse. According to a 2004 survey conducted by the North American Vexillological Association (NAVA), which Kaye is a part of, the worst city flag in North America belongs to Pocatello, Idaho.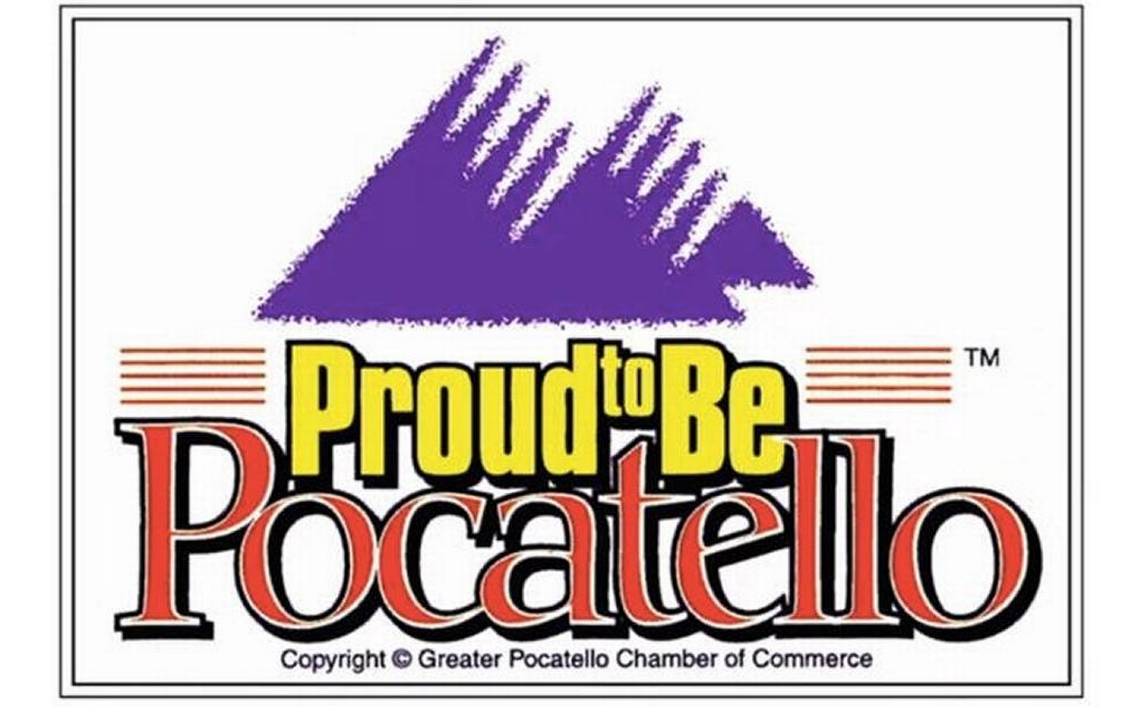 Wichita, on the other hand, is at the pinnacle of good flag design. According to that same 2004 NAVA survey, Wichita's flag is the sixth-best city flag in North America.
Ahead of us are Washington, D.C., Chicago, Denver, Phoenix and St. Louis.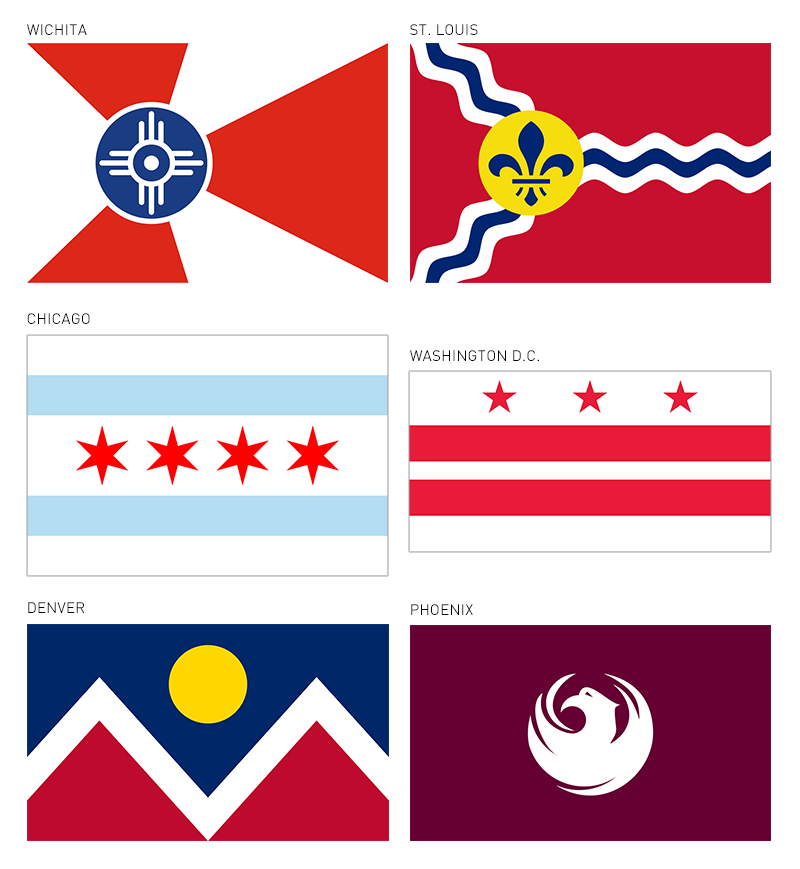 "Wichita has a great flag," NAVA president David Martucci told the Associated Press in 2004. "It was my number one pick."
Back when that 2004 survey was conducted, Wichita's beautiful, sixth-best flag was a bit of a mystery. Many in the city had never seen it and others didn't even realize cities had flags, even though the flag, designed by South Wichita artist Cecil McAlister, was adopted back in 1937.
But thanks to artists and artisans — and our flag's deep cultural roots, strong meaning and flexible aesthetic — that flag has come into our everyday lives through decals, coffee mugs and the front porch.
The Workroom, a shop in Wichita's Douglas Design District, sells countless products, from apparel to coasters, adorned with various interpretations of the Wichita flag.
Thanks to these pioneers, we all know what the Wichita flag looks like. But what does it mean?
WICHITA FLAG SYMBOLISM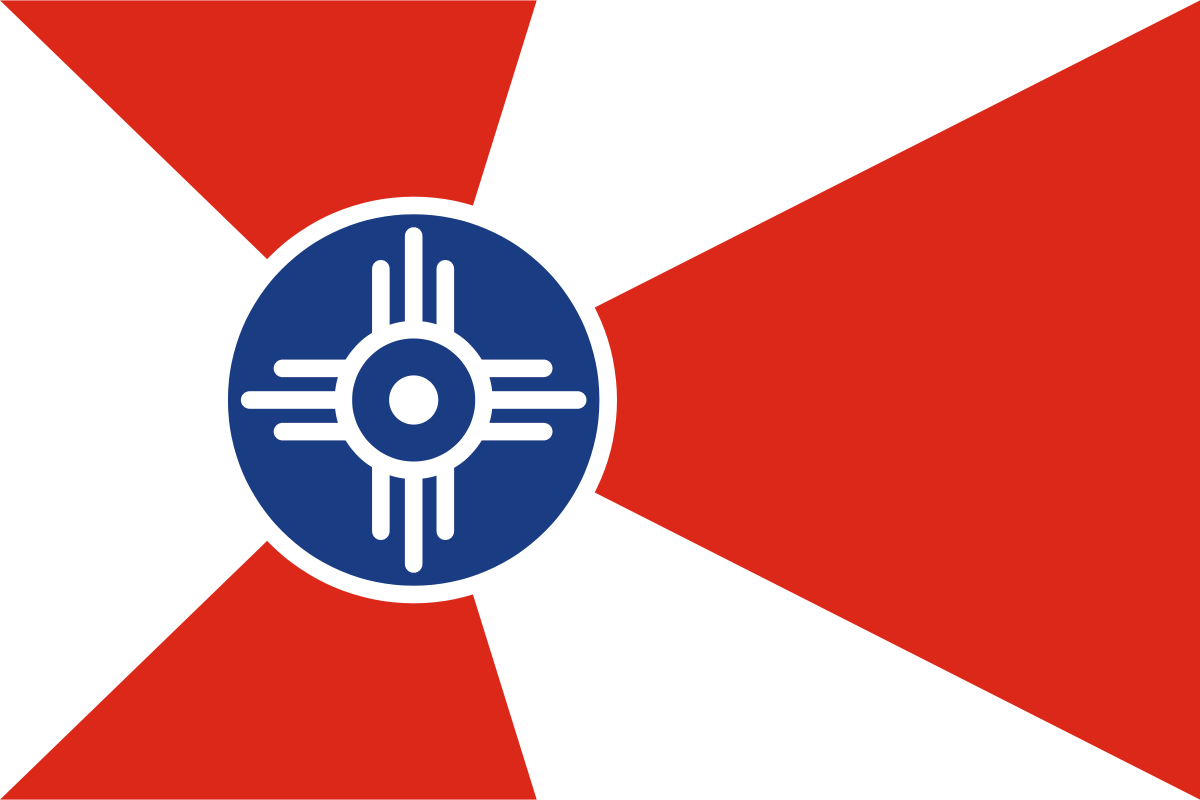 'THE BLUE SUN'
The blue dot on the flag represents happiness and contentment.
'PERMANENT HOME'
Within that blue sun of contentment sits the Native American symbol for "permanent home."
'STRIPES OF FREEDOM'
The red and white rays going out from the blue sun represent the freedom to come and go as you wish.
Together, these symbols can have a powerful message of unity and freedom. No matter where a Wichitan goes throughout their life, Wichita will represent a constant and permanent home. Pretty cool.
IS THIS JUST A FAD?
The Wichita community has done a pretty good job in spreading the Wichita flag love. But how do we make sure this love doesn't burn out and instead creates a lasting cultural impact that rallies Wichitans everywhere?
Chicago — second place in NAVA's survey — sets a prime example of having its flag take root as a cultural emblem. After living in Chicago, Mars says he noticed the flag everywhere from municipal buildings to shops on nearly every corner selling Chicago flag paraphernalia.
"The design of the Chicago flag has complete buy-in with an entire cross-section of the city," Mars says. "It's adaptable and remixable. The six-pointed stars in particular show up in all kinds of places."
It's so imbedded with the city's culture that when a police officer or firefighter dies in Chicago, they will often have the Chicago flag draped over their casket instead of the American flag.
Mars says of course people love Chicago, so they fly the Chicago flag. But they also love the Chicago flag itself enough that it creates more love for the city it represents.
Kaye calls this "a positive feedback loop ... between great symbolism and civic pride."
While the Wichita flag is becoming more and more common, the city hasn't quite seen the same level of buy-in as Chicago.
WHAT DO PEOPLE THINK ABOUT THE FLAG?
We took to the streets to ask Wichitans what they think about their city flag and what it means to them. All agreed that they'd like to see more of the flag around the city.

Cynthia Matson - surveyed at Wichita State University
"I think it's just about really being proud of being a Wichitan. ... I think it really symbolizes the strength and pride Wichita has."

Megan Drake - surveyed at the Vagabond in Delano
"I think it's neat looking, and I think it represents city pride, which we need more of. A lot of us do our best to keep things local and different."

Bilal Ahmed - surveyed at Wichita State University
"I've never seen it, so I don't know. I'd like to see it."

Trevor Whitaker - surveyed at Milkfloat in Delano
"It's just the community growing, really. I mean, fluctuating, more businesses popping up everywhere. And I think people recognize that out-of-state that we're growing as a community."

Tyler Williams - surveyed at Milkfloat in Delano
"It's a pretty cool symbol. It's simple and it's not flashy. I'm pretty much for it — the design and everything."

Amber Krumly - surveyed at Milkfloat in Delano
"I didn't know what it was a few years ago. It symbolizes us, and we're not really known anywhere. I really enjoy seeing it just everywhere."

Jonathan Fletcher - surveyed at Reverie in the Douglas Design District
"It just feels like home."

Katie Maher - surveyed at Reverie in the Douglas Design District
"From just working downtown and in a local shop, it's a conversation starter. It's a cool thing to talk about and show how strong our community is."
THE FLAG IN ACTION
In the past few years, the Wichita flag has taken on new life and truly become the design-language of our city.
Here are some of the many ways the Wichita flag is displayed today, courtesy of the Wichita Flag Instagram account.
Displaying the Wichita flag may seem like an unassuming way to show civic pride, but its impact goes much further, generating a common symbol we can all embrace as we celebrate Wichita's triumphs and face its challenges.
If you liked this article, be sure to hit the share button to spread the word about the Wichita flag and the civic pride it represents.
NEXT STEPS:
---
---
---
---