2012 saw the end of an era in Wichita's aviation industry when Boeing pulled its longstanding operations from the city. What have we learned since?
WHAT HAPPENED WHEN BOEING LEFT?
Anyone who has lived in Wichita for any length of time knows someone in the aviation industry. Flight is in our heritage, and it's still in our blood today.
But 2012 saw the end of a decades-long era in Wichita's aviation industry when Boeing pulled its longstanding operations from the city. While it left behind another major aerospace operation in Spirit AeroSystems, some saw the shift as an end to Wichita's prominence in the aviation sector.
We wanted to learn the factors that contributed to Boeing pulling out of Wichita and if it was truly inevitable, or if we missed an opportunity to keep this icon of Wichita aviation. We also wanted to see if we have learned anything to help us keep our major employers going forward, or if this is doomed to happen again one day.
To explore these questions and more, we wanted to hear from people who were there — who were personally impacted by the loss and transition of Boeing. This is the story of Boeing in Wichita, as told through their perspectives.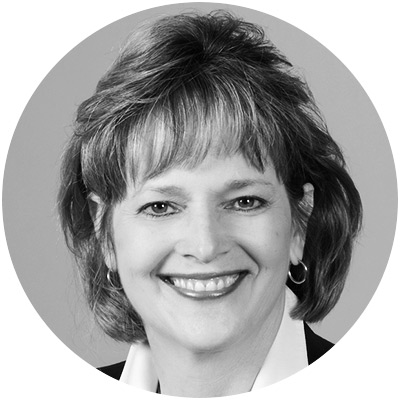 DEBBIE GANN:
After working 15 years at Boeing, Gann became the vice president of Corporate Communications for Spirit AeroSystems. In the transition from Boeing to Spirit, one of Gann's jobs was to ease employees into the divestiture, a concept she had trouble accepting at first, as well.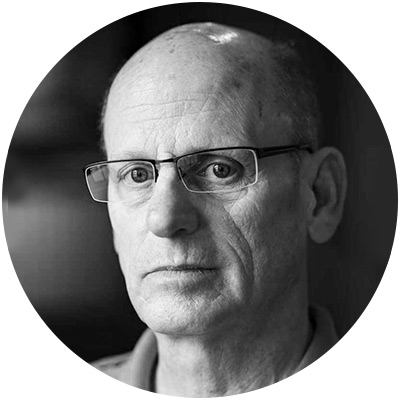 JACK CASSUBE:
Cassube came to Wichita at the age of 20. After a stint with the military as a tactical illustrator, Cassube went into aviation, working in production at Boeing for 32 years before transferring to Spirit with the divestiture. He retired in 2014.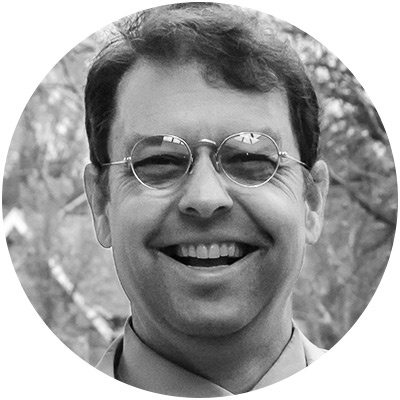 DR. JAY PRICE:
Price chairs the history department at Wichita State University and is an expert in local economic history. Price was asked to provide historical perspective to Boeing's transition and what could be next for the aviation industry.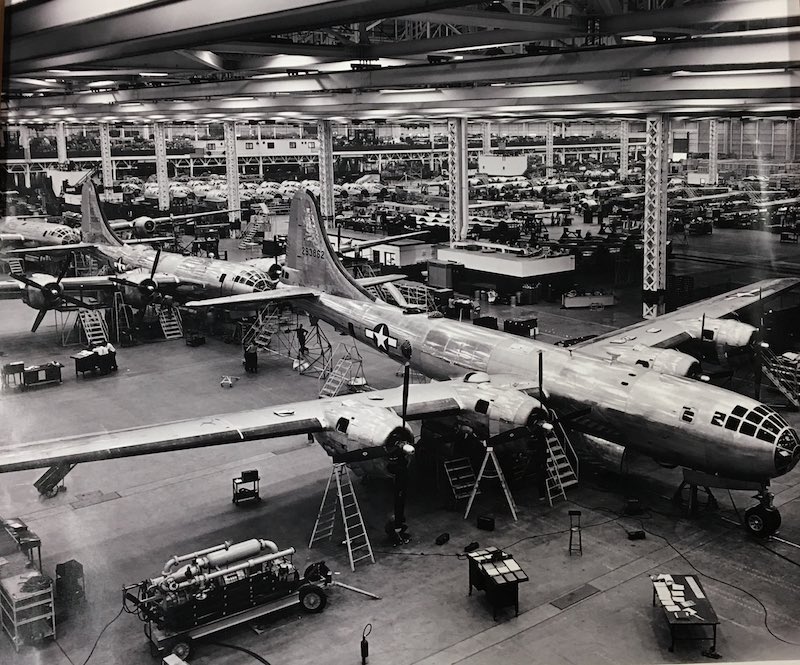 PHOTO CREDIT: THE KANSAS AVIATION MUSEUM
2005: THE DIVESTITURE
In 2005, Boeing's Wichita plant divested, or sold its assets, into Spirit AeroSystems, leaving many wondering what would happen for Wichita's largest employer.
While a vast majority of Spirit's work is done for Boeing, the divestiture allowed the company to accept contracts from other major manufacturers, including Airbus and Bombardier.
While it's tough to pinpoint specific reasons for Boeing's split into Spirit, a lack of local control was certainly a factor, as decisions about the Wichita plant's future were largely made far from Wichita, with some input from local management.

JACK: We knew a year out that something was going to happen because things were changing. Things for the future weren't being talked about. It was like driving a car that was about to run out of gas.

DEBBIE: Prior to 2005, the man who led the Wichita division of Boeing commercial aircraft, a guy named Jeff Turner, began talking to Boeing leadership about possibly spinning off the Wichita division because he saw that Boeing is a big company and that the Wichita division, while important to Boeing, was not really in the core of their strategy. So those discussions progressed, and then in June 2005, Spirit was created.
The whole thought behind Spirit was that we could divest from Boeing, we could continue to provide products to Boeing but also take our capabilities and sell them to other aircraft manufacturers. So since 2005, we've added Airbus, we've added Sikorsky, we've added Bell Helicopter as a customer, Bombardier, Rolls Royce, so we've been able to diversify our portfolio while still maintaining a really close relationship with Boeing. They're still our biggest customer and very important to the future of Spirit.

JAY: We're dealing with a corporate culture that isn't based in one city anymore. There was a time where companies were local. And in fact, Wichita really boomed in the golden age of local business, whether it was Stearman, or it was Cessna or it was Beechcraft or Coleman or Farha grocery stores or anything else like that. It was very local. By the '60s and '70s, the corporate world changes, and these companies are now part of these larger venues. It's not that you have the Farha supermarket chain, it's Kroger. It's not Coleman; it's Sunbeam. So all of these companies are made up of these conglomerates of corporate decisions that are made elsewhere.

DEBBIE: I think any time you have a large organization, ... you just have a lot of layers between employees in different parts of the different companies. It's really just a factor, I think, of the size and scale of a large company. It's just hard to make everybody feel connected. I see that at Spirit. While we're headquartered here in Wichita and we have most of our employees here in Wichita, if you talk to our offices in Tulsa, or in North Carolina or certainly in Malaysia, Scotland or France, they'll tell you they feel a little disconnected just because they're not on-site in the same meetings every day and we don't communicate as well. We're communicating across different cultures and across different time frames. I just think it's a factor of being a part of a large organization. We battle the same thing every day, as well.

JACK: It's like a divorce, so to speak. It breaks a family apart with many members. And everybody had to choose what they wanted to do. And there were a lot of people who didn't come back.

DEBBIE: Part of my job in the transition from Boeing to Spirit was to communicate to our external partners, so our community leaders and some of our government leaders, as well as some of our employees, about this new company and what we were about and what it was going to mean for all of us. Well, there was a lot of angst in the community. There was a lot of angst among employees because Boeing had been a stalwart — a great company to work for — and nobody really knew much about this new entity that was being created. So part of my issue was I was trying to communicate to all these folks, but I was feeling the same thing myself. I was just as uncertain as the rest of the employee population. But the more I talked to leadership and the more I saw the plan in action, the more confident I got and it's certainly been a great privilege for me to be able to work for Spirit, and I think there are lots of folks in this company and in the community that will tell you it's been the best thing that could happen to us.

JACK: They were going to decide who was going to go and who was going to stay. The last week we were there, management told us to pick up our personal belongings and take them home on Friday, and we would have a letter in the mail if we were going to be offered a new job and how much. When I got home that Friday, I had a letter offering me a job with a 10 percent reduction in my ... hourly pay. And if I wanted it, I'd show up for work Monday. Same time, same place. What're you going to do? You're not going to walk away from it. I had, at the time, 32 years with Boeing, and I didn't want to throw that away.

DEBBIE: As Spirit, we had to be really careful recognizing that we weren't Boeing and couldn't be Boeing and didn't necessarily want to be Boeing, but that we did have a firm commitment to corporate citizenship, and to being engaged in the community. Our employees are incredibly generous, as are Boeing employees, so we've been able to maintain the continuity since Spirit was established. I think if you ask people in the community or nonprofits, I think they'll tell you that Spirit is a good corporate citizen and our employees are incredibly involved, incredibly generous and donate thousands of hours of volunteer time and millions of dollars into the community. I think we've been good for Wichita and Wichita has certainly been good for Spirit.

JACK: People wanted to stay with Boeing — they wanted it to stay like Boeing. But it couldn't. And it didn't stay like Boeing. There were a lot of differences.
We pulled in Airbus, which we were never able to do before. And then some work for Gulfstream. So we were taking in other people's work rather than just Boeing. And it worked out real interesting. It was fascinating during the time. I enjoyed it. I had a good time with it.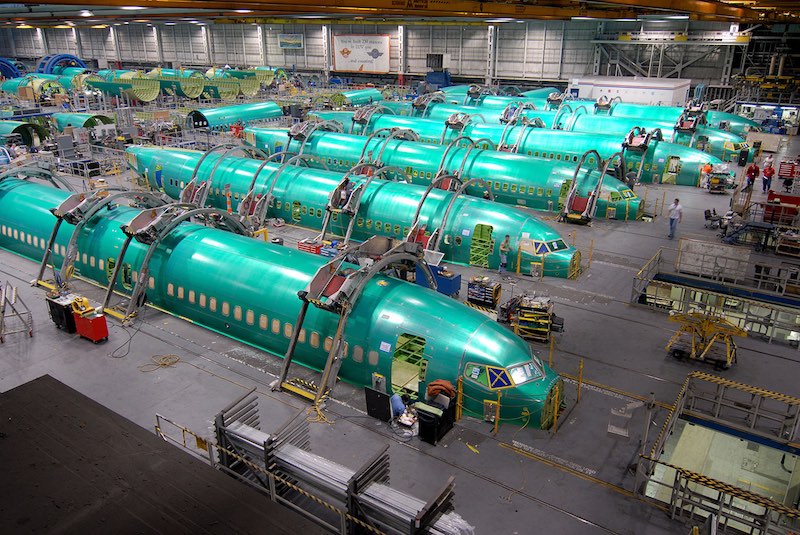 PHOTO CREDIT: SPIRIT AEROSYSTEMS
2012: WICHITA WITHOUT BOEING
In 2012, Boeing announced that it would be finally cutting ties with Wichita after decades of making aviation history together. The Wichita operations mostly moved to Oklahoma City, San Antonio and Seattle. Many employees moved with the company, while others were retired or laid off.
The announcement caught the entire city off-guard, despite the divestiture seven years earlier. Many have called for a closer partnership between Wichita's largest employers and its city government to prevent moves like this from happening. While closer partnerships may prevent surprises, moves are likely inevitable in today's global economy built for competition rather than loyalty.

JAY: The Boeing decision to leave in 2012 was a shock to us, but there had been discussions of that earlier. It probably would've happened eventually, the question was when. And certain things triggered it; certain things either sped up or slowed down the process, but that's sort of the nature of the beast. I mean, let's face it, if Seattle could lose the headquarters (to Chicago), what else could happen?

JACK: It was like having a serious case of indigestion [when I heard]. I felt like the bottom dropped out of everything. It really did because Boeing was my life. Forty years on that piece of ground out there is really something.

JAY: We were lulled into a sense of security because there was this boom and bust cycle. And people knew to expect that. We had a sense of, 'Oh well, they'll hire for a while and then, yeah, they'll lay off, but they'll hire you back. So you don't need to really worry because this is just a cycle.' Well, what if it doesn't come back is sort of the question.

JACK: It's been a part of the community. It was something that you always thought was going to be here that would never leave. ... It was a shock to see it happen. Really, it was a shock to a lot of people.

JAY: I remember talking with [former Wichita Mayor] Bob Knight. ... One of Bob Knight's big strengths was meeting people. He would just go around to Beechcraft and Cessna and Boeing to ... just kind of keep in the loop.
When Boeing leaves, [Bob is] floored. He goes right down to City Hall and they say, 'This took us by surprise.' And he says, 'This shouldn't have taken anyone by surprise. Somebody should have been out working with Boeing.'
Walmart pulling out its little stores was a lot more of a shock. With Boeing, the handwriting was on the wall, if you will.

DEBBIE: Even though we're a private company, and obviously there are city and county and state governments, it's really important that we work closely together and that we have an open dialogue and kind of a constant communication. Because what happens at Spirit definitely impacts the city and the local economy and vice versa — some of the decisions that could be made at the city or state level could have a dramatic impact on our business. So it's just really important that we talk a lot and that we have the kind of relationship that if the mayor has a question about something, he feels comfortable to pick up the phone and call me, and I do the same.
I think one of the great advantages to having Spirit headquartered in Wichita is just access to our top leadership. The mayor knows that if there's a pressing issue, we're either going to get Tom Gentile, our CEO, on the phone with him, or he can come down here and sit across the table and talk to him. And that's something that you don't get in every company. It's really, I think, a great advantage for the city and the county and our state officials to know that they don't have to go very far to get the answers they're seeking.

JACK: There wasn't a footprint like there was with Boeing.

DEBBIE: I keep reminding people that even though Boeing's name is not on the outside of our buildings, that Boeing still provides a great amount of value to the Wichita economy. Most of the product that we produce here, we produce for Boeing. That means the people that we hire, we hire them because they're building products that we then ship to Boeing. So they still have a massive impact on Wichita and will, we hope, for a long time because that means we're continuing to do a lot of business with Boeing.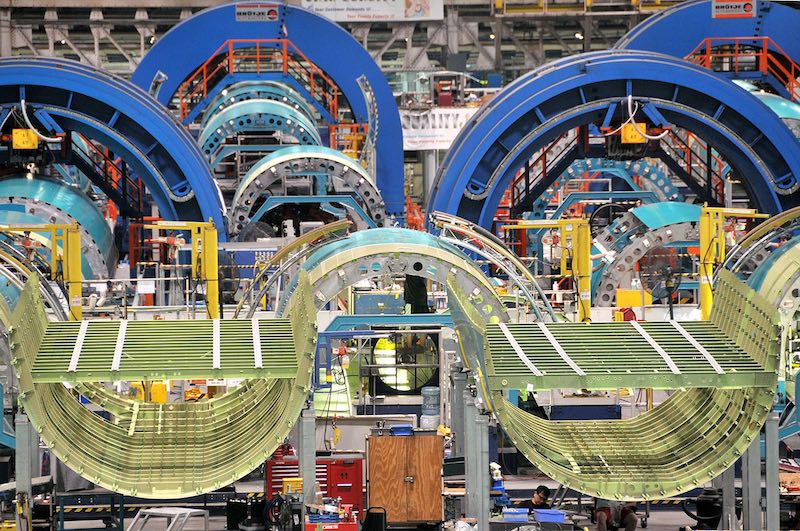 PHOTO CREDIT: SPIRIT AEROSYSTEMS
TODAY: WHAT'S NEXT?
Is Wichita still the Air Capital of the World? Many believe so, but many more have called for a more diverse economy, focusing on sectors like technology and healthcare. But what that looks like in a relatively small Midwestern economy is still up for debate, and the big-picture future is still unclear.

DEBBIE: Like most industries, aviation is a global industry. So Spirit is out competing every day with companies that would love to do our work, whether they're in Brazil or Korea or China, or any number of U.S. states, so we have to always look at how we can get better. How can we be better? How can we cross some of those cultural boundaries and solidify our relationships with customers around the world?
And I think that's really what the city has to do, as well. And what the city and region really is doing when you look. ... Wichita is competing with other cities in the United States. They're competing with cities around the world. Who's going to get the best and brightest talent? Who's going to attract the industry? Who's going to offer the quality of life that's going to allow people to want to stay here in this community to grow? The city's and community's challenge really mirrors the same challenge an industry has. We're duking it out worldwide with people who want the same things that we want. We've got to figure out how do we build this community and how do we build our company so that people want to come to Wichita, companies want to relocate here and, in the aviation spectrum, they want to do business with Spirit. We want to be top of mind when they're looking for a new supplier.

JAY: I think there was a time when cities could be nurturing. Now there's this kind of knock-down, drag-out competition between cities to get whatever corporate scraps they can get. But that will change. We're shifting in a world that doesn't value loyalty.
Time was, as a young person, you joined a company and you advanced by moving up the ranks within the company. Today, you move up the ranks by jumping ship to something new. And I think that's true for companies and cities, too. We're living in a time now that, the way you advance is by totally re-negotiating a whole new deal. And so the question becomes what could Wichita have done to have changed it? They might have prolonged it, would they have changed it permanently? I don't know.

JACK: [This city] should be looking forward to helping these aviation companies. And I wonder sometimes if that's why Boeing pulled out. Did the state, did the county and did the city need to go out and sit down and say, 'Is there something we could do for you to help you stay here?' Even if they didn't know they were going to leave, they should have been asking, 'What can we do to be partners?'

DEBBIE: Businesses evolve. They have to evolve. And Spirit will continue to evolve. I don't know what that looks like down the road, but as I mentioned earlier, the commitment that we have to Wichita is evident in the machinery and the massive amounts of investment we've made in this community. By its very nature, aviation is a heavy capital-intensive industry, and it's not one that you just pick up and move somewhere else on a whim. Now, the key is where do you put your future investment? We want to make sure that we're continuing to improve the Wichita site and improve all of our company so that the next airplane program, whatever that might be and whoever the customer might be, that we have the ability to win the work and then put the work in one of our facilities where it makes the most sense.

JAY: The idea of being the capital of any industry is a nineteenth-century promotional conversation that was outdated by the twentieth century and has no bearing at all in the twenty-first.

DEBBIE: There are only five aviation clusters in the world, and Wichita is one of them, so it's really hard to build an aviation cluster. That's all the synergy you get with the supply base, with the employment base, the National Center for Aviation Training, the National Institute of Aviation Research and all these generations of employees that have grown up and gone through our factories. That's really special, and it's really hard to create. I think it's something Wichita has to hold on to, be proud of and continue to foster so we can keep that moniker, the Air Capital of the World.

JACK: I still think it's the Air Capital of the World. We produce more airplanes than anybody else. ... This is the part of the country where you've got people who know aviation. They know it. It's in their blood.

JAY: If you just take a biology argument, monocultures are kind of bad. Monocultures can be very, very productive; they can be very efficient, but if there's a glitch, you're toast, as Ireland learned the hard way in the 1830s with the potato famine. If you're too dependent on one crop, when that crop has a problem, you've got a problem.
Diversification though has its own challenges. Diversifying into what? One of the dangers of diversifying is, 'OK, you're going to do something high-tech; you're going to do medical; you're going to do education, and you're going to have, you know, a bunch of other little things like that. That's fantastic. So does Denver. And Denver has that, and it's much larger. So does Omaha, so does Kansas City, so does Phoenix. I think diversification is a very smart thing to do, but it's not the magic bullet.

DEBBIE: We've talked for years about the need for Wichita to diversify its economy, and I would absolutely agree with that. But I think the real question is how do you diversify the economy? Obviously, you can diversify away from aviation by losing some of the aviation business, but I don't think that's what the community wants to do. What the community needs to do is to grow the pie. So continue to grow aviation, support aviation, but also grow healthcare, grow high-tech, and grow those other high-value businesses that are going to make our community better in the long run. And that's what we're trying to do with Spirit. On day one, we were 100 percent Boeing. Today, we're still overwhelmingly Boeing. But we've also added all these other customers. That doesn't mean we want to do any less business with Boeing, but we also want to do more with everyone else, and that's the key to growth both for our community and for our company.

JAY: A lot of it is people are kind of rattled with how vulnerable someone is in a global economy. I think people feel very vulnerable. ... How is Wichita going to compete with [Phoenix or Salt Lake City]? People say, 'Oh, we're a good place to raise a family.' Well, so is Salt Lake City, and they have mountains.
I think one of our challenges is a lot of our leaders are so local that they don't see how it looks from the outside. ... You don't really see, what looks impressive to you is dinky to larger neighbors. I don't know that they quite realize that. Or, if they do, are they at a stage to care or respond?

DEBBIE: We have to evolve if we're going to continue to be successful and certainly to grow. ... We're a global company, and we have plants all over the world, but we don't take it lightly that Wichita is our headquarters.
WHAT HAS WICHITA LEARNED FROM THIS?

JACK: That's a good question. That question, I think I would take to the county — to the boys up there — and to the city — to all the commissioners plus the mayor. I think they need to search their souls. What could I have done to keep Boeing here?
And then take it, and write that down and get with the rest of these people and sit down and talk about it. Let's see what we can do better, because you can always do better.
NEXT STEPS:
---
---
---
---
---