Reverie Coffee Roasters will be relocating soon. Reverie owner Andrew Gough talks about the move, and how it could change the future of his business.
WEEK 3:
REVERIE IS RELOCATING
So, last week we released some big news that Reverie would be moving about four blocks to the west. We'll also be opening a supporting business, Founders Bakery, which will essentially be the food arm of our business. The main purpose of the move is to be able to solve a few problems we felt we couldn't address in our current space. Parking, bathrooms, kitchen and more neighbors.

---
We've spent the better part of a year looking into this project. It all began about the same time we began expanding inside our own space, immediately after I left the banking business. Because of the quick changes, it's forced me to take my time committing to the new building and plans. Things sometimes move a bit faster than you expect, so you have to be cautious in planning. And even now, after all the thinking and planning I've done, I'm still cautious and thinking through it.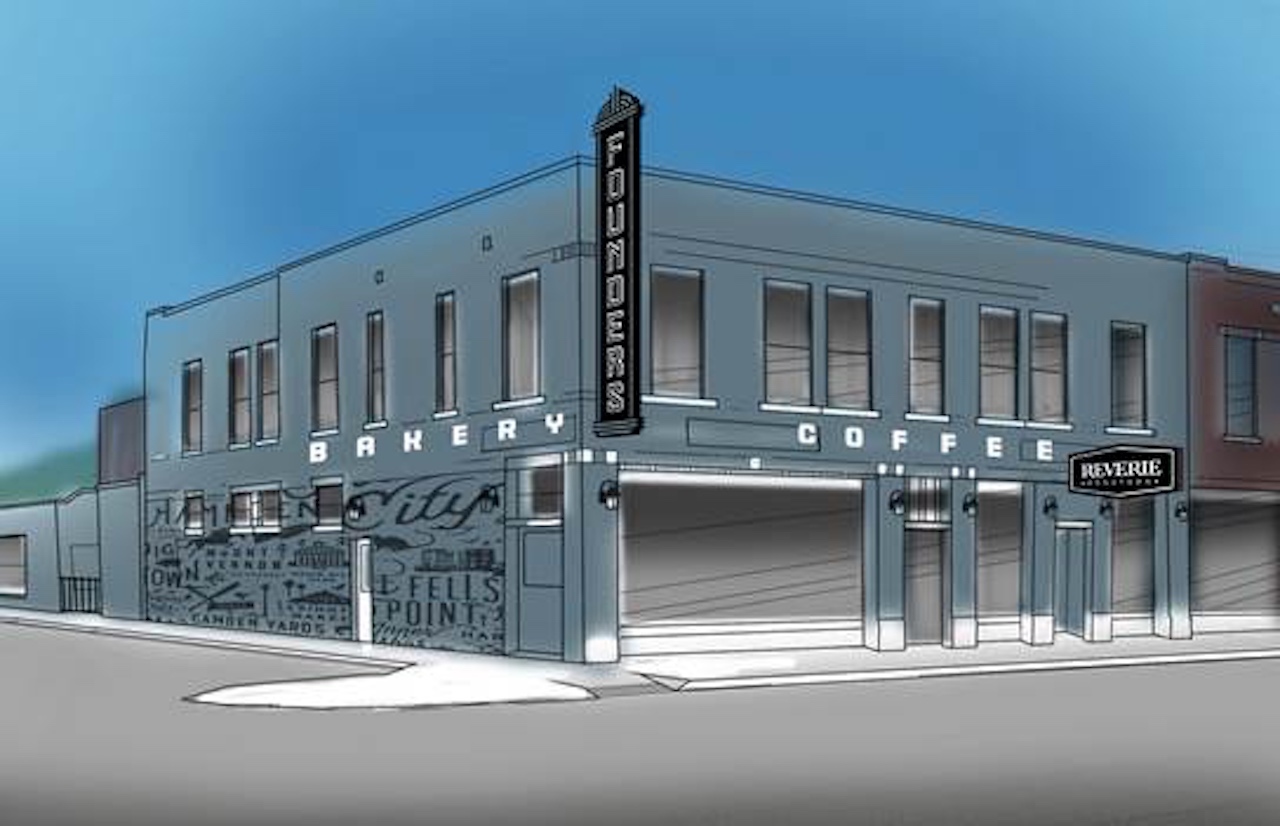 A mock-up graphic shows what Reverie's new space, including Founders Bakery, could look like.
---
Here are some more of my thoughts on Founders Bakery, the expansion announcement and how e2e has helped me through all of this:
Now that we are nearing the project deadline, I'm comfortable telling the public. And so far, the response is overwhelmingly supportive. This gives me great confidence that we can make this work.
So stay tuned for progress! There is much work to be done.
-- Andrew Gough
OTHER POSTS:
NEXT STEPS:
---
---
---
---