Join Andrew Gough, owner and founder at Reverie Coffee Roasters, as he talks through everything that's happened since the end of his Startup Diaries entries.
ANDREW GOUGH | REVERIE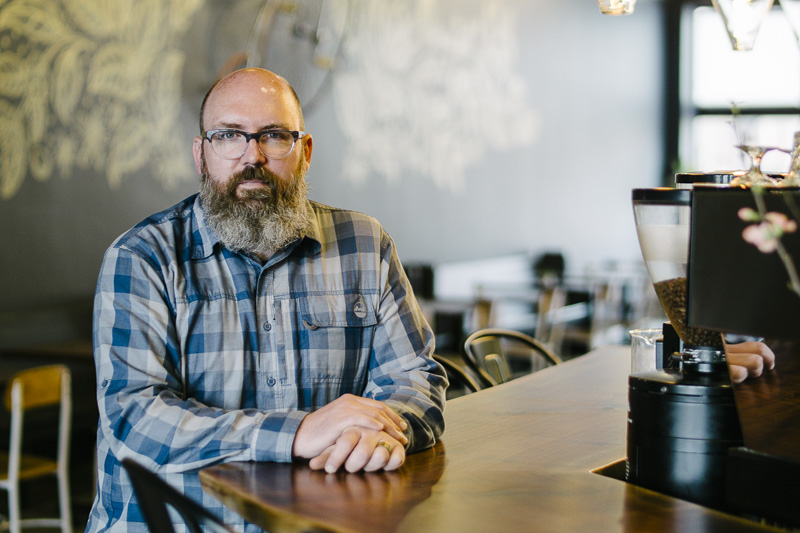 A lot has happened since Andrew Gough, founder and owner of Reverie Coffee Roasters, ended his weekly Startup Diaries posts. He has completed the e2e Accelerator program, opened up a new location and moved his main location while expanding into food service, bar service and baked goods.
We caught up with Andrew to get a sense of what he's going through right now and what it took to get there.
A ton has happened with Reverie since your last entry on Startup Diaries. Could you just start by giving a recap of your past year?
Gosh, a whole year has gone by.
For the most part, the process that we started in 2015, which was the expansion project, was just completed. It was behind like most projects are. So yeah, we got the project running and completed. In that same time frame, we also met a property manager who wanted us to open a location in that property, so we've come full circle on that in less than a year. In January, the second Reverie location opened inside Kiva, the underground mall in the Garvey Center, at 220 W. Douglas.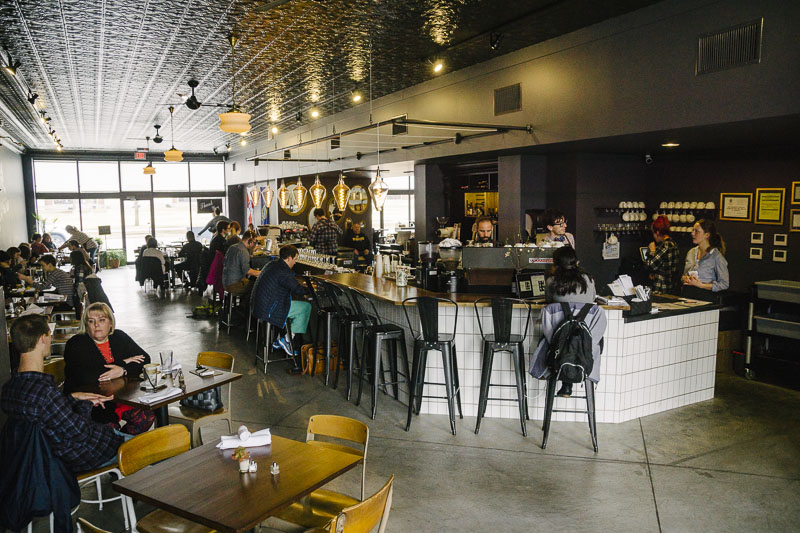 How did that come about?
It actually started with a Rotary presentation. Afterward, the property manager said he wanted us in the Garvey. So we met the following day, looked at the space and then started the long process of making it work.
What else happened in the past year?
The e2e program really got me familiar with the idea of taking investments. We knew that the program was gearing us up for some kind of investment opportunity to help expand our business. So when I started prodding at different folks who might be interested, several groups of people were really interested in helping, but only one really stood out. Aaron and Clark Bastian have just been awesome to work with.
FULL DISCLOSURE: The Bastian Family also funds The Chung Report.
That's a ton of change.
Yeah there have been a lot of changes — in our business model, accounting systems, software and all that stuff that is just so uncool. The Bastian family has been a lot of help to make sure we can navigate through that.
And the other thing that happened is I hired my wife, which is kind of a big one.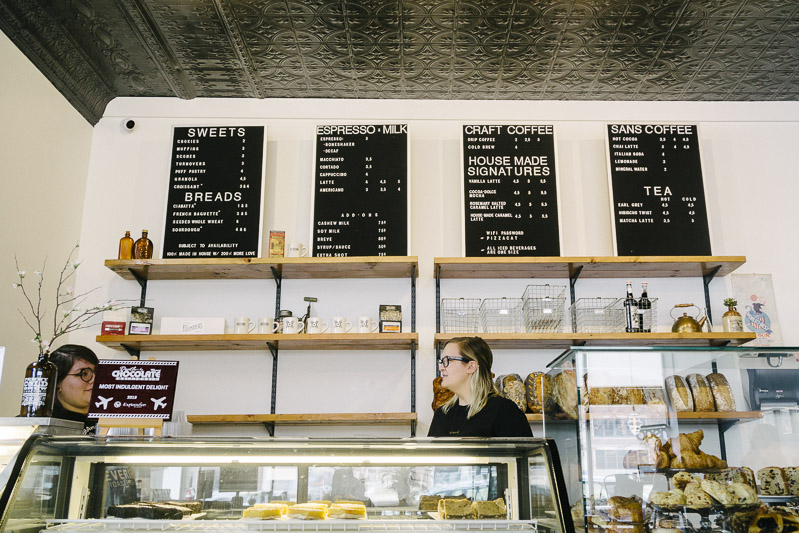 What brought that on?
Our bookkeeper took a full-time job and couldn't help us, so I was able to fill that position with my wife. She had little experience in bookkeeping, but we have a CFO-for-hire who has coached her along the way. She's done an awesome job.
So now I get to spend my time doing what I love with my wife. Now she gets it, and she's vested in it, and it's really good. It really is a family business now.
With all this stuff going on, do you ever sleep?
Yeah. I get five or six hours every night. I would say in the last three months, no. And in the last three weeks prior to opening, that was rough.
We had planned a vacation 13 months prior thinking we would have been open six months, but it ended up being the week before opening, which was just terrible timing. But we left the country, and it was the first time being away from the kids, just the two of us for more than a night. And it was awesome.
In the past year, you've moved locations, opened up a new location and expanded services. You're actually opening up a third location as well, right?
Yeah, around the same time we got invited to view the Garvey Center space, the library came along from a consultation point of view for the new Advanced Learning Library. They wanted us to consult on what they should do to make a good proposal, and then they asked us to bid it, and we were ultimately chosen.
That's now [scheduled to open in] June, which is good, so I can get some time to breathe.
What have you been applying from the e2e program?
Well, of my top 10 entrepreneurial indicators from the test I took, number 10 was profitability. And it shouldn't have been at the very bottom. I've determined that the business side of my business wasn't as strong as it should have been.
I've spent an enormous amount of time on the business side. I've hired a CFO, and it started with completely rejuvenating our books. I mean, they were impressive for someone who knew nothing but they were a disaster to someone who knew anything. It's just a freaking disaster, and without having our CFO there, it would've been even worse. So the biggest thing I've done is just become savvier.
How do you make this cool coffee business work as a business without losing that identity?
It's really delicate, especially in the coffee business. People focus on the aesthetics and all that and don't get down to the bottom line as much as they really should, and it's going to hurt their business.
You know, my staff makes the coffee part of our business look cool. So if they can focus on making that look cool, my job is to make the business side look cool. If you want to build a business that's sustainable, it has to have all the elements from the experience down to the details.
You have to teach your staff to be focused on the bottom line. You get to do this if we are responsible with what we do. We're just getting smarter with what we do.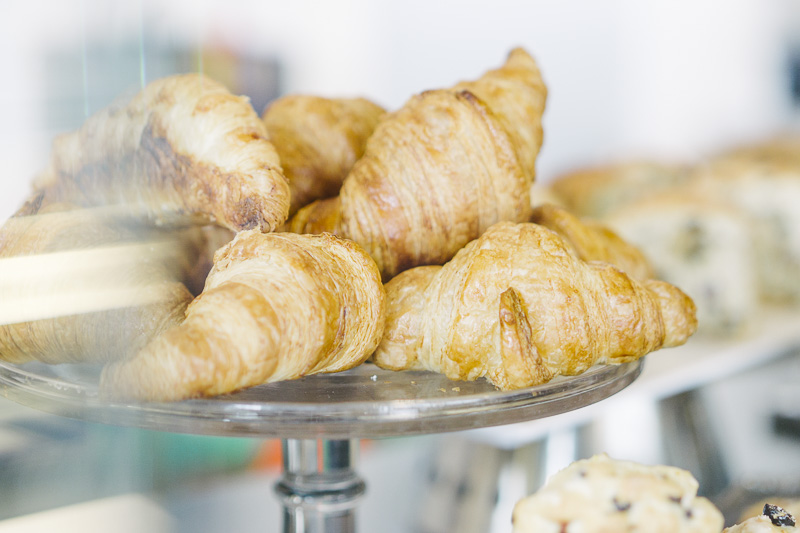 Just looking around this new café, it has changed a ton, from the colors and aesthetics to the bar area, even the coffee bags.
So the bag project literally took three years. And it was just because we could never get what we wanted to come out of our mouths. I mean, three different artists worked on it.
I personally can't draw, visualize or state what I want. I have to see things, which is part of why the design process took so much longer than it should have.
*What about the space?
I got lucky and met a young lady who had just moved back to Wichita with her husband. She's an interior designer, and he's an architectural engineer. So he understood how to read the drawings and communicate with the construction folks, and she could take an idea and render it into 3-D. And that's the most helpful thing for me to make decisions.
So we worked out a really nice deal to where we could take the drawings, put them into a system, see what we liked and make decisions that way. And then the rest of my staff could then contribute, which is what I really needed, too.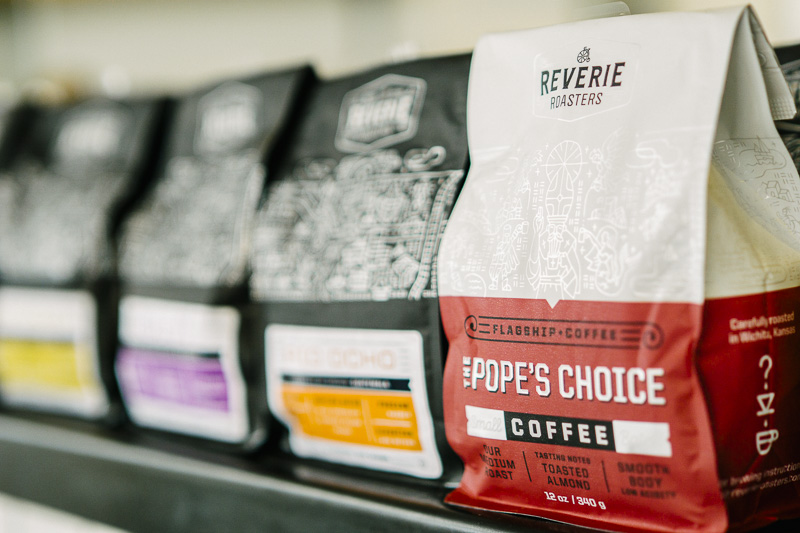 So a second, third or fourth opinion?
Or a ninth or 12th or 17th or 27th. These projects are hard to do on your own. You have to get input from others. But you also can't have everybody there all the time.
You just have to do your best.
It looks so different than the old location.
This is probably what's been in our brain the whole time. We just didn't know it. It took some coaching to get it out.
It's different. The color scheme changed. It's not as rustic — and people liked the rustic nature. Well, we used B-grade lumber from Home Depot for the bar and tables that was never supposed to last. We didn't want to do more of the same.
This is built to last. When we put our new sign on the building, that'll be a capstone for this corner. It'll just knock your socks off.
With the added food service and the added location, what has staffing been like?
We started 2017 out with 16 employees and ended it with 21. But then within three weeks of 2018, we were at 57. So it's a significant crew.
We have a few people who are culinary school graduates with tons of experience in the kitchen, which is why we're able to put out amazing food and baked goods. So to have nice things, you have to pay for it — and we've been paying out a lot of overtime trying to get folks up to speed. And with the library coming, there's going to be more.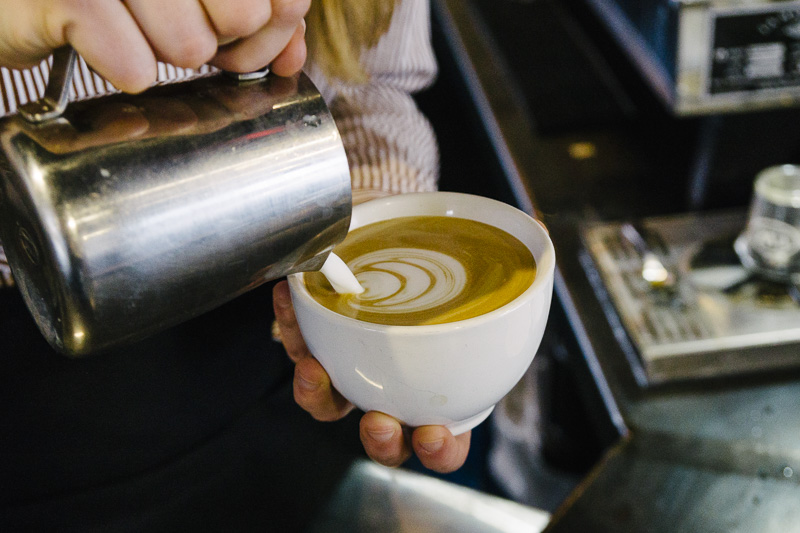 So that's why you cut out Mondays?
Yeah, it's a forced day off. You know, we're paying all this overtime, and these kids are burning out. In fact, it's a net positive gain. We make money by being closed on Monday. And it's great because it gives us a chance to do repairs and things you just can't do when you're running seven days a week.
With all these changes, how has your average day changed?
I've been practicing the art of delegation. Leadership roles have expanded to me and five others, including my wife. Then we have location managers and shift leads. These are all things we really didn't have in the past.
And a lot more gets done just kind of naturally because people know what their role is. Every one of these people has the power to solve problems on their own.
So my daily role is handling some of the nastier issues — like payments to be collected. And I'm still a salesman at the end of the day, so I like getting out and talking to people about our product. I'm just really trying to keep all this stuff together. That's really what my job is.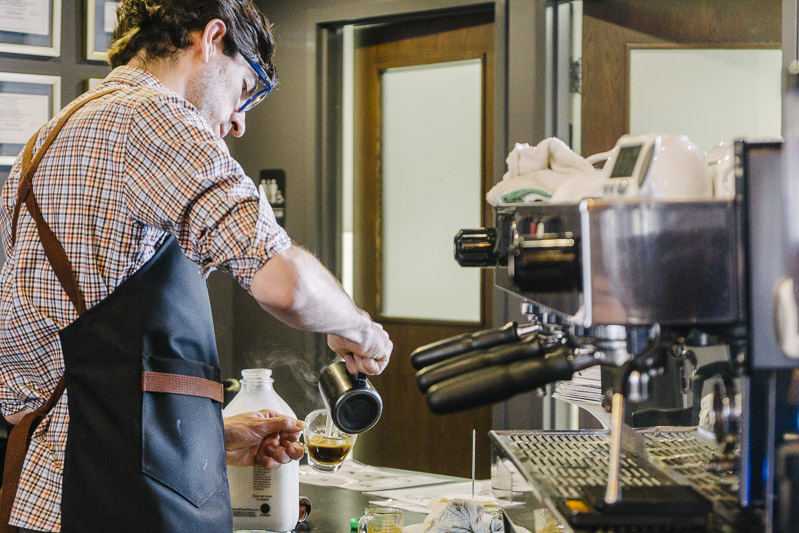 Last time we did a Q&A, we asked how you would define a startup. How has your definition changed?
I would say the term "startup" doesn't define a place or time or where you are in your business plan. It's really more of a mentality — a mindset you get into. It's not about if you're brand new; it's where is your head?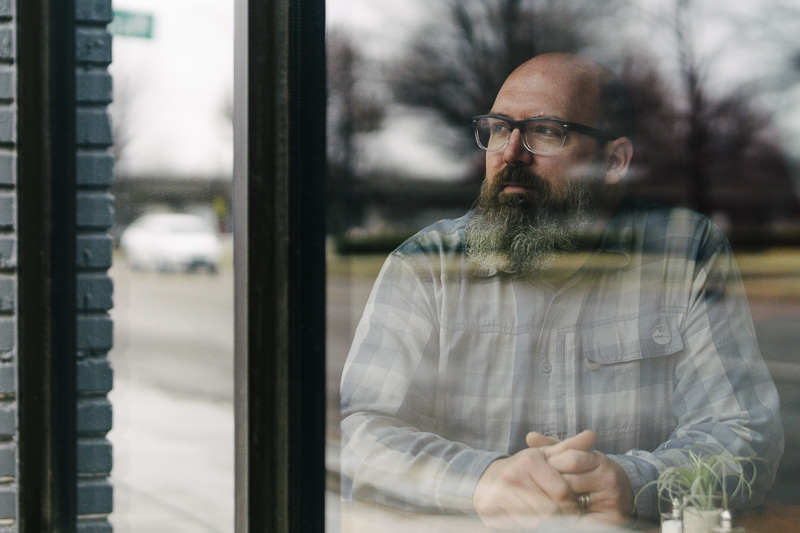 So what's on the horizon for you and for Reverie?
I want to be an advocate for people making smart businesses — and that's not limited to coffee. But it'll still have to do one major thing: it has to contribute to the overall quality of life for the people we serve here in Wichita.
It has to be not just for me. It has to be for everyone.
READ ANDREW'S STARTUP DIARIES POSTS:
NEXT STEPS:
---
---
---
---