Tech entrepreneur and founder of Lawn Buddy Steven Werner talks about the evolution of Wichita's tech industry, and how it should progress into the future.
WEEK 5:
Technology is nothing. What's important is that you have a faith in people, that they're basically good and smart, and if you give them tools, they'll do wonderful things with them.Steve Jobs
THE EVOLUTION OF TECH IN WICHITA.
Wichita is in the midst of a tech movement. There seems to be a new technology-based company launching every month.
I have often said that success is a direct byproduct of providing real value, which simply means finding solutions for existing problems. Technology is playing a major role in these solutions, and I see this in companies like Mobile Car Tune, KingFit, QuickDraw Studios, Grit and many more.
Since the beginning, we've been using tools to solve problems. But those tools have changed drastically. We used to be hunter-gatherers. Now, we're grocery store shoppers. Technology is giving us access to hundreds of new services, without us ever having to leave our homes. Grocery store shopping may even become a thing of the past with companies like Fetch delivering food across the city.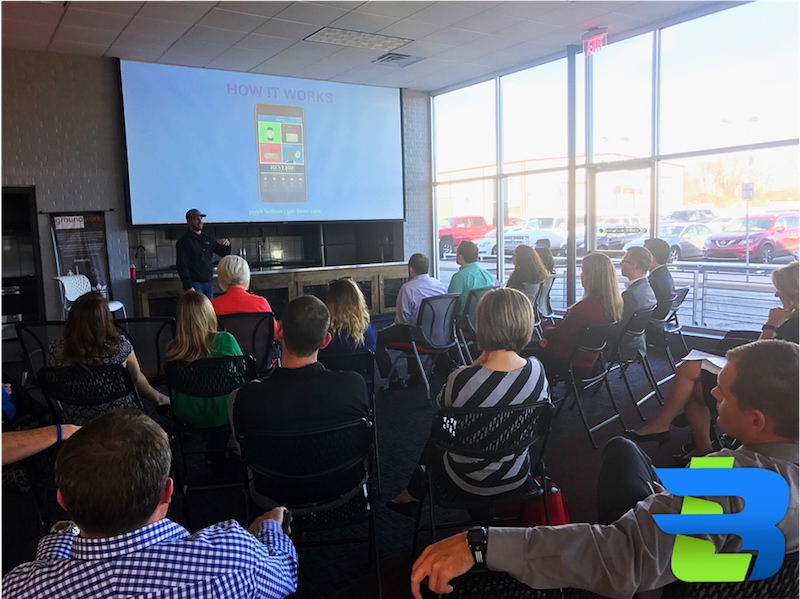 I really believe that technology will — to some extent — begin replacing Wichita's manufacturing base, as traditional manufacturing will turn to automated processes. To adapt to this technology-driven future, we have to continue pushing STEM in the classroom and showing younger generations that, with the right tools, it's possible to create something out of nothing. I fear that if we don't do this, Wichita will be left looking like the dystopian future from "Idiocracy."
Even as technology solves our existing problems, we must resolve to use it only for the ethical advancement of our world. Albert Einstein once said, "It has become appallingly obvious that our technology has exceeded our humanity." As we become more dependent on technology, we can't lose the significance of human-to-human interaction.
We need to start crossing the lines drawn in the digital sand to focus on growing our communities instead of just individual companies.
I see promise in Wichita as more people are organizing groups and Meetups to collaborate and expand existing tech companies. I also see more people moving here to work for technology companies and students going to school for STEM degrees. WSU's Ennovar is also laying a solid foundation by providing a real-world work environment steeped in technology, giving students the learning and credibility they need to work with the larger tech companies based here.
That being said, Wichita still has a lot of work to do. We need to start crossing the lines drawn in the digital sand to focus on growing our communities instead of just individual companies.
If we do this, I am excited about the possible innovations we can create that will solve problems and improve the quality of life for everyone.
-- Steven
OTHER POSTS:
NEXT STEPS:
---
---
---
---