Tech entrepreneur and founder of Lawn Buddy Steven Werner talks about Lawn Buddy's new location and how he stays focused in the haze of entrepreneurship.
WEEK 6:
BIG NEWS
We've moved to a new location just south of Douglas on Lulu Street, where we will be one of the first tenants of a new office building in a refurbished home.
We can't thank GroundWork, Chris Callen and Builders Plus enough for moving us out of a basement and into a professional environment. We will still be heavily involved with GroundWork, attending events, group meetings and collaborating with the other entrepreneurs there.
Instead of cutting our ties with GroundWork, this move will give us the space we need while opening up new space at the Builders Plus building for a new entrepreneur who will hopefully use that space, as we did, to grow.
We are extremely excited to get settled into our new space and can't wait to see what new entrepreneurs move into the area. That being said, I wanted to talk about something else in this post...
HOW I STAY FOCUSED AND GET STUFF DONE.
The secret of getting ahead is getting started.Mark Twain
I often tell people that the secret to being successful is just doing a little bit more than the next person. In my life, I have found this to be mostly true. If I just do a little bit more than my peers, or a little bit more than my competition, I can be successful. But this competitive mindset can be a double-edged sword.
So how do I stay focused through this haze of competition? I have to stay true to myself and my family. I have an ethos that was instilled in me at an early age and solidified in the Marine Corps. Honor, Courage and Commitment.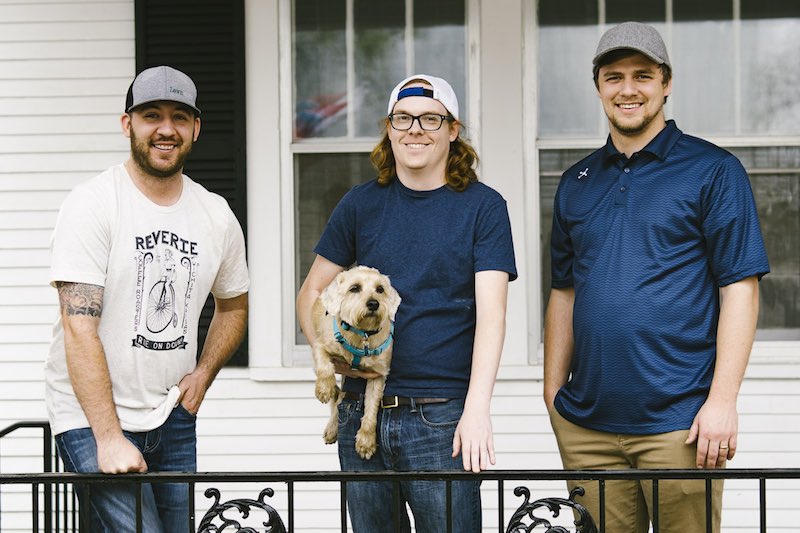 HONOR
I am on a personal mission in life to instill honor and integrity back into business. It seems to me that many businesses today are built around taking advantage of the customer during fleeting trends.
For example, I find it ironic that, in growing entrepreneurship ecosystems, you find more and more companies geared directly at helping startups. But in most cases, these companies do the exact opposite by taking advantage of their target market — often less-experienced entrepreneurs.
I sometimes feel like these companies are like the hallway kiosks you find in malls — waving stuff in your face, hoping you take the bait. When you are young and inexperienced, you may fall for some of those techniques, but with more experience, you know they often just want to take advantage of you.
The vast majority of successful companies provide actual value and really care for their customers. I have made it a priority to be more like them, and less like a mall kiosk.
COURAGE
Courage can take many forms, but I mainly use it to make myself uncomfortable. Comfort in life leads to complacency. When you're growing a business, complacency is your worst enemy.
Discomfort is what leads to growth, for the individual and the company. If you only stick to what you know your entire life, you will never move forward to unlock your true potential.
For me, courage also directly relates to honor, by allowing me to have the strength to do the right thing in every situation.
COMMITMENT
This one is pretty straight forward. If you say you're going to do something, do it.
Entrepreneurship is filled with ups and downs. One day you could be on cloud nine, the next you could be questioning every decision you have ever made. Commitment is staying true to yourself and your company by following through.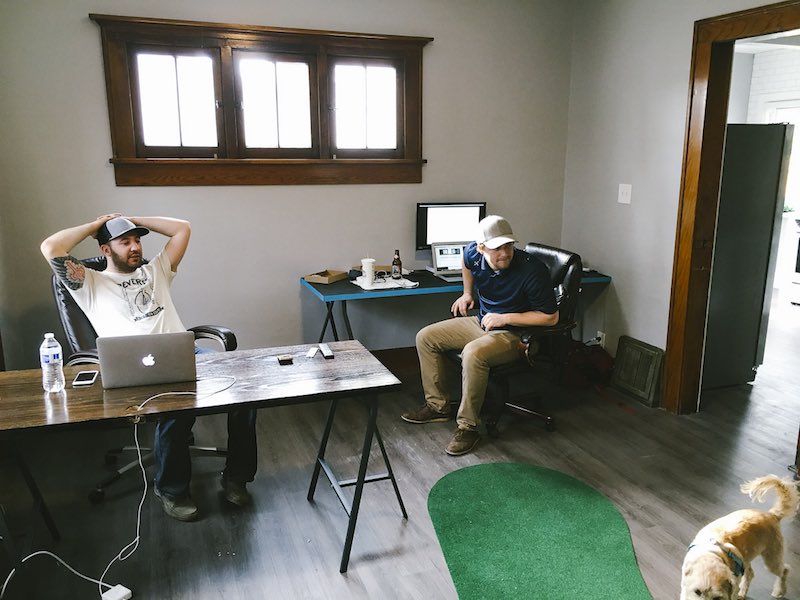 All of these values help me stay true to myself while leading my company to success. I put family first, and expect my staff to do the same. I would never ask them to do something I would not do myself. This may seem old fashioned, but I know that providing value inside and outside of business is crucial to success.
I am very blessed to have a wife who shares these same values and never hesitates to carry them out. We realize that, at the end of our lives, we can't take any wealth or status with us. However, our actions can impact others forever.
My favorite day of the week is Wednesday. In the evenings, Sonya and I volunteer at AWANA, a church organization focused on mentoring children. While we help lead these young people, we often come away realizing we learned more from them than they did from us.
We realize that, at the end of the day, life isn't really all that complicated. If we spend our lives surrounding ourselves with good people and giving back to our communities, we are truly the wealthiest people in the world — at least in our minds.
-- Steven
OTHER POSTS:
NEXT STEPS:
---
---
---
---