Join Wichita entrepreneurs Spencer Steinert and Jared Goering as they set out to change the world, starting with their human-performance tech company, Vytal.
WEEK 6:
In this installment of Startup Diaries, Vytal founders Spencer Steinert and Jared Goering talk about technology in Wichita. Check out previous diary entries to learn more about Spencer and Jared, their team and their vision to change the world.
TECH IN WICHITA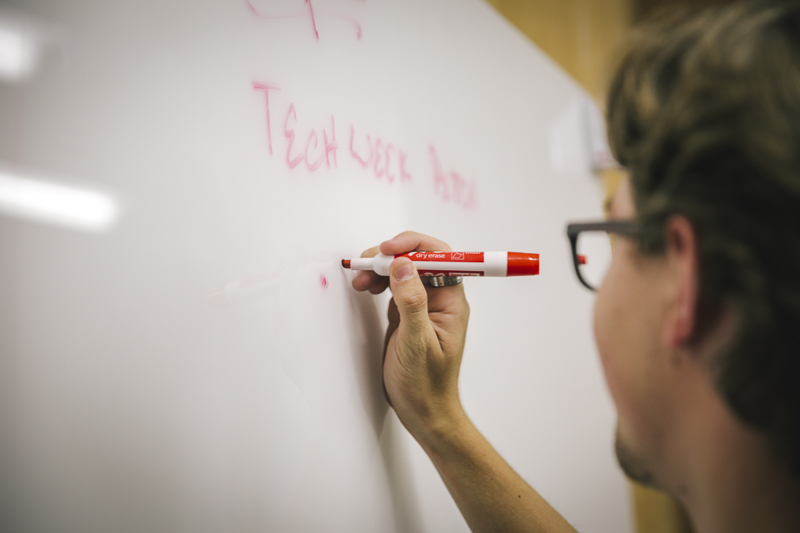 Now is an exciting and pivotal time to be involved in the Wichita startup scene. We are witnessing the creation of an entire ecosystem centered on making Wichita a leader in tech and innovation in the Midwest.
You no longer have to be based in Silicon Valley, New York or Boston to have a successful startup. Investors are migrating inward — looking to pour money into places like Denver, Austin and Kansas City.
While Wichita is making strides to improve its entrepreneurial outlook, it is still largely left off the list for investors. This is a major issue because the future of Wichita's economy hinges on entrepreneurs being able to start and keep new businesses while diversifying industry.
The city now knows this and has shifted attention toward fixing this issue. Wichita is taking a fairly unique path to move early businesses toward success by offering a pipeline to provide resources and knowledge to people at every stage of the startup lifecycle. The pipeline starts with programs like I-Corps and E-Launch through Wichita State University which focus on addressing the consumer and customer discovery.
Once a program participant has refined their idea and demonstrated a market for their business, they can move on to something like the LaunchPrep program, which focuses on building a business model, raising funds and providing other 'must-know' nuggets of information. After graduating from LaunchPrep, or if an entrepreneur's company is already ready to go, they can move on to the e2e Accelerator, where a product can continue to be developed and make leaps toward commercialization.
Vytal was one of the first companies to try out these programs at every level, and it's been great for us. The work we did through these programs has helped us expand our network and refine our business. While this system is off to a great start, it's not perfect, and there are certainly a few things that Wichita's ecosystem still needs.
For instance, we believe there needs to be a much stronger focus on technology. All future businesses — regardless of which industry they're in — will be integrated with technology. If Wichita wants to be able to compete with other cities, it has to build up a network of tech talent.
Building that specific talent network happens by encouraging and funding tech-focused startups. Early funding is especially critical for those in the technology sector, as it is imperative for success. Midwest investors tend to be more risk averse than their coastal counterparts. They prefer to see revenue and experience, which is often not something you possess when you first start out — especially with a tech-heavy startup that requires expensive prototyping.
If we can't encourage out-of-the-box thinking — and funding — our chances at creating a true startup ecosystem is doomed from the start.
At Vytal, we've gone outside the city — and even the state — for most of the components that have taken us this far. Our talent is Chicago-based and we have a network of potential investors in cities like Austin, Denver and San Francisco. That being said, we have invested a lot of time to develop this network — time some Wichita startups simply don't have.
We're obviously passionate about Vytal and the long-term missions we have in entrepreneurship, but we're also passionate about creating a sustainable ecosystem for early-stage businesses. There are a lot of great people working on this in Wichita, and we are fortunate to be working with them every day.
Wichita has the potential to be a major tech hub, and we are excited to be playing a role in its design. But if we can't encourage out-of-the-box thinking — and funding — our chances at creating a true startup ecosystem is doomed from the start.
OTHER POSTS:
NEXT STEPS:
---
---
---
---