Join Steven Werner, CEO and co-founder at Lawn Buddy, as he talks through everything that has happened since the end of his Startup Diaries entries.
STEVEN WERNER | LAWN BUDDY
A lot has happened since Steven Werner, co-founder and CEO of Lawn Buddy, ended his weekly Startup Diaries posts. He has moved offices a couple times, changed the lineup of his team and spread his lawn care app across much of the United States.
We caught up with Steven and co-founder Philip Matthew in the BaseCamp co-working space to learn more about what's been happening with Lawn Buddy.
Obviously, a lot has happened with Lawn Buddy since your last entry on Startup Diaries. You've even moved offices a couple times, right?
STEVEN: When we last talked, and when we were doing the Startup Diaries, we were still at GroundWork, that big dark building. I think the last article came out when they were doing the Pitches and Pints event.
It's just like when you're growing up, and you think you're really cool, so you build a fort. We built a fort — or helped build a fort — at GroundWork, and then we outgrew the fort, primarily because it was dark and noisy. But then we went to our office at Lulu. Before, it was Phil and me, and we hired another developer, Megan. We were all in that little room at Lulu. It was literally smaller than this conference room.
After that, Trevor Crotts, who owns Buddy Brands, helped us by letting us sublease this co-working space from him.
So we've bounced around. We probably won't be here forever, but this is a great transition for us as we continue to grow as a company. It's where we need to be right now.
What's happened with the business since we last spoke?
STEVEN: Well, the first app really focused on an on-demand kind of Uber-esque service to connect lawn care providers with local homeowners, so that they can get professional services performed on their lawn.
We went through that first mowing season right after Startup Diaries. Primarily, we were located in Wichita, but we spread out a little bit to Kansas City and then into Detroit and down into Texas toward the end of that year.
After the mowing season, we did a root cause analysis to find out what was working, what wasn't working and where we could get better. What we found is that we made up less than 10 percent of the actual business that the lawn care companies were doing. Phil and I got together after that, and we went back to the drawing board to find out, 'Okay, what can we do to improve their lives?' We flipped it on its head. Instead of us being the technology company with the service providers being gears in our machine to help make lawn care easier for homeowners, we made it to where we were giving our technology to them for free to operate and run their business. All the tools that we had used to operate in Wichita, Kansas City, Detroit and parts of the Texas, we gave to them.
Essentially, they're able to manage all of their clients in a CRM tool, or a customer database. It's secure for them to manage that relationship and have all the information stored. They can do automatic invoicing, so they don't have to sit up at the end of the night to generate a whole bunch of paper invoices, mail them out or physically drop them off. It sends their clients a text, a push notification or email saying that they have a bill. They don't have to do anything.
What I like to say is they just have to watch the money come in.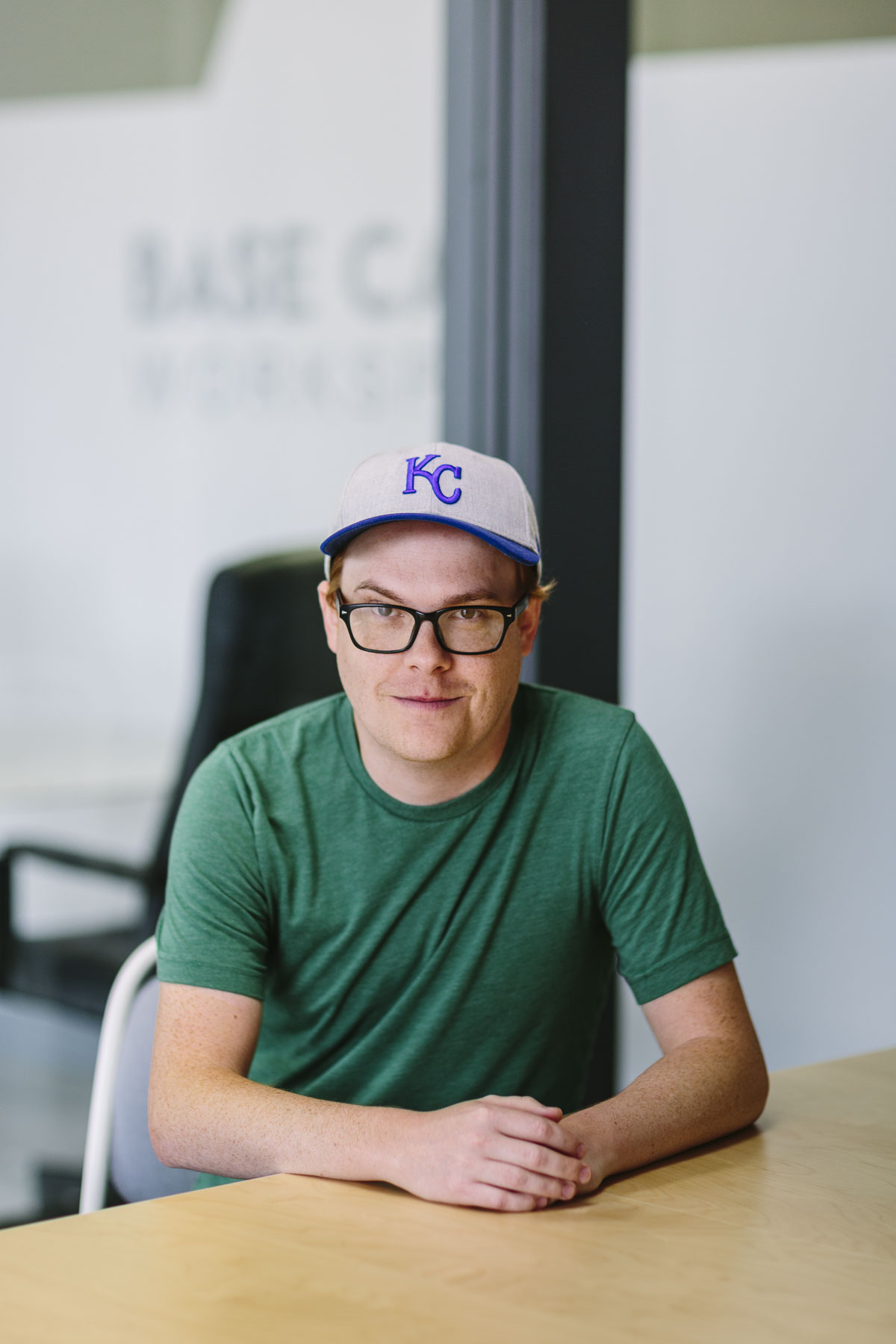 What caused this mindset shift? How did you know what these companies really needed?
PHIL: It was a pretty organic shift, really. We found ourselves running the lawn care business ourselves a little bit, vicariously through our providers. We basically had built a lot of the tools that we found them needing and found them asking for. We just extended out to them all the stuff that we were already using. It wasn't new stuff.
It's like a tree. You have that one idea, then you branch off a little bit. Sometimes a branch dies and you've got to cut that off — you stop feeding that branch as much. Those conversations are hard, and you have to kill off part of your dream or whatever, but I think we've been either really lucky or done a really good job of killing off the right stuff so far.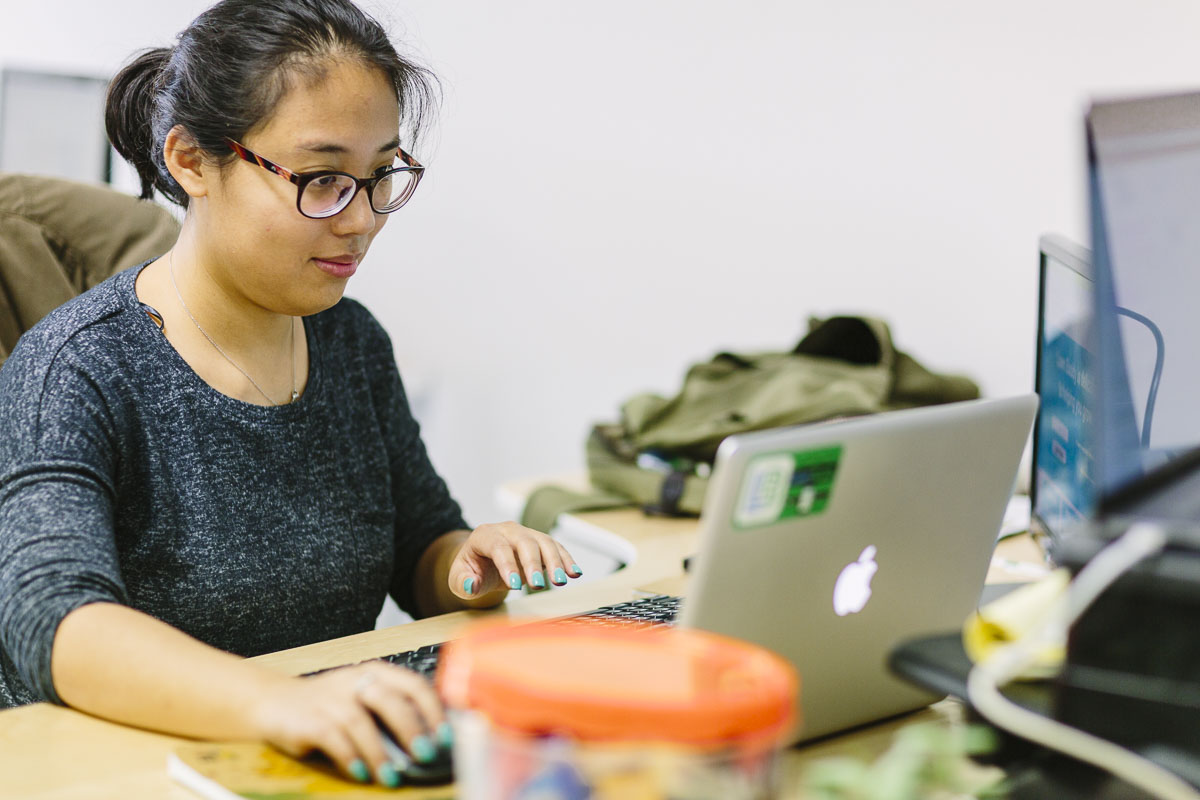 So how was that received by the lawn care companies?
STEVEN: The technology was really well received. We did this on the same operating budget that we had when we were developing the technology, so we were really scrappy with the funding that we had to do that. It's been panning out for us so far.
How has that affected growth then?
STEVEN: It's just been a crazy, interesting summer for us as far as growth and where we're at. There's some crazy percentage that doesn't mean anything, but the amount of growth that we've seen this year has been substantial and kind of mind-blowing. It was crazy for us to try to manage in the beginning. We thought, 'Who is going to use it?' and it kind of had the opposite effect. We started marketing to lawn care providers to get them to use our software, but more homeowners downloaded the app. There was way more demand than we had supply.
Has that led to any growing pains? Were you able to keep up with that kind of growth?
PHIL: Dealing with like 1,700 independent contractors is a challenge. Dealing with 24 was a challenge last year. We weren't quite prepared for the volume of phone calls and follow-ups.
Earlier this year, we didn't keep up with it. The phone rang constantly. It was really hard to manage. Some people didn't get their yards mowed. But all of that forced us to create systems, processes, a lot of automation around communicating with customers, so that they're in the loop.
It forced us to grow up and come up with some strategies to make that work.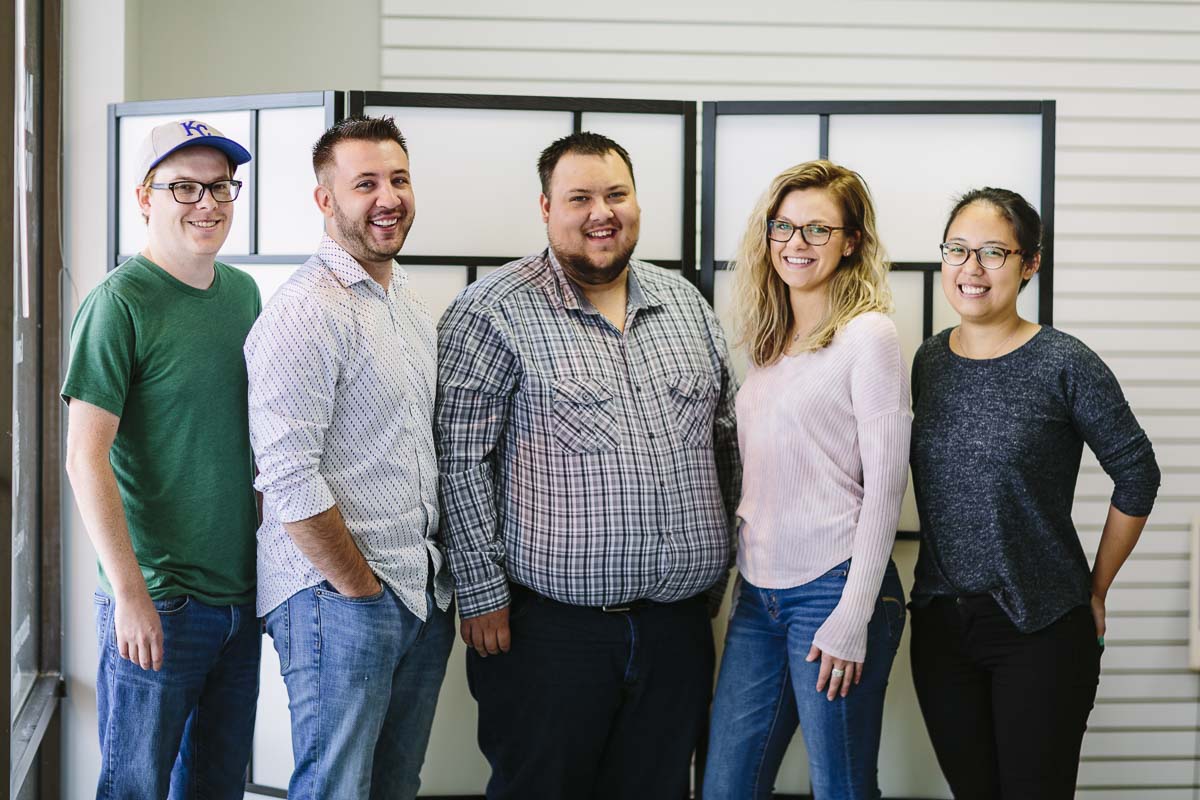 Your team has changed up a little bit since we last spoke, as well. Could you talk about that?
STEVEN: Yes, Toby left to pursue another opportunity, and we are thankful for his contributions to our company.
We have also hired three new talented team members. Megan Hayes is now our lead Android developer. Tyler Lash is our sales and customer service representative. Ting-Chen Tsu is our new junior developer.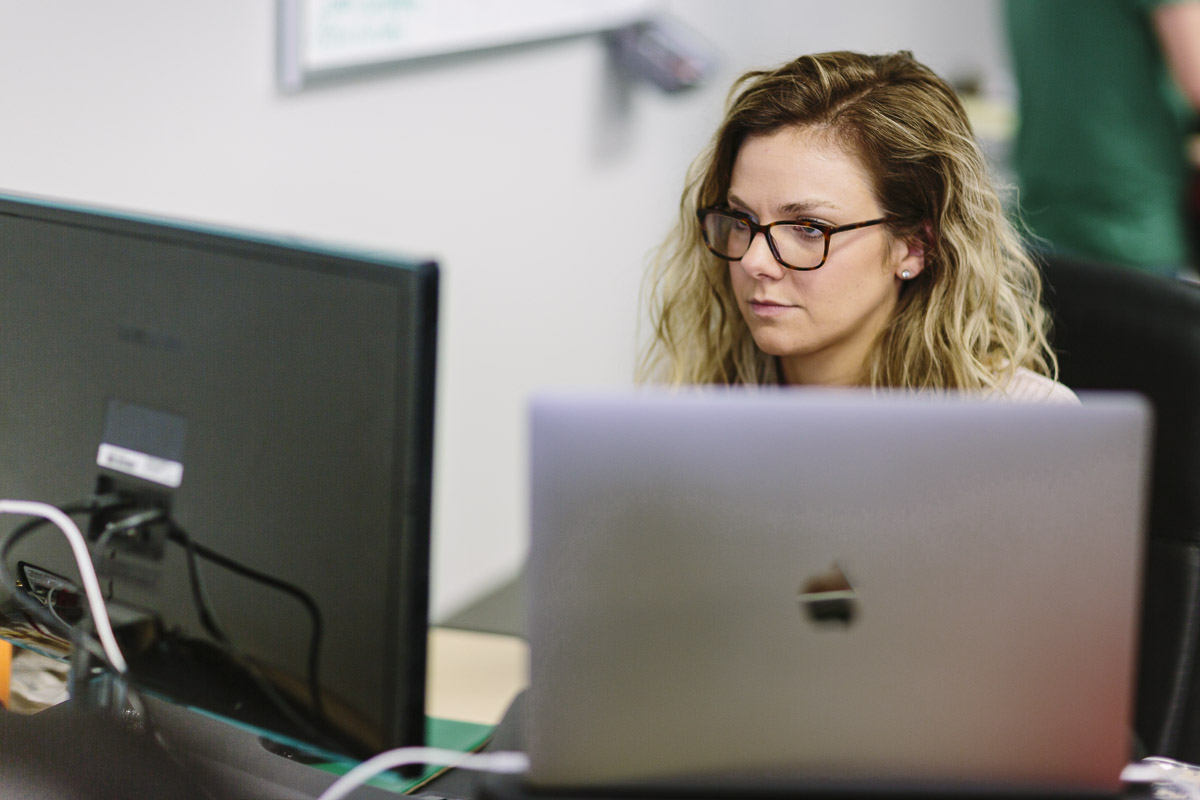 A lot of entrepreneurs talk about the need to hit the market at the right time. Do you think Lawn Buddy did that?
STEVEN: We were late launching our new technology twice for the spring season in our target market. For lawn care providers and early adopters here in Wichita, it's taken two, almost three, years for them to trust the technology and for either homeowners or providers to use it. We had way more success outside of Wichita for that.
Launching a new technology, whether it be an on-demand or whatever, if you're not a large corporation with a lot of backing behind you, people are going to be skeptical and probably aren't going to use you. As far as us innovating the technology, there is a time and a right place for the market to launch. For us, we were able to do it because we were poor, scrappy and resilient and pushed it forward.
That's interesting that you say Wichita had a harder time adopting some of this technology. Do you think this city has a steeper learning curve than others?
STEVEN: Per capita, it's a pretty educated market, and it's a pretty diverse market as well, but I think it comes down to being a little bit skeptical. Not necessarily skeptical, but Wichitans like what they know. If you look at California, or you look at Texas, or anywhere like that where there's a lot of technology startups, it happens so much that the public is just used to new technology coming on board, and they'll try it to make their lives easier. Name three technology companies that have launched in Wichita with a homeowner-facing app in the last five years, or ever. There are two, and they're both created by us.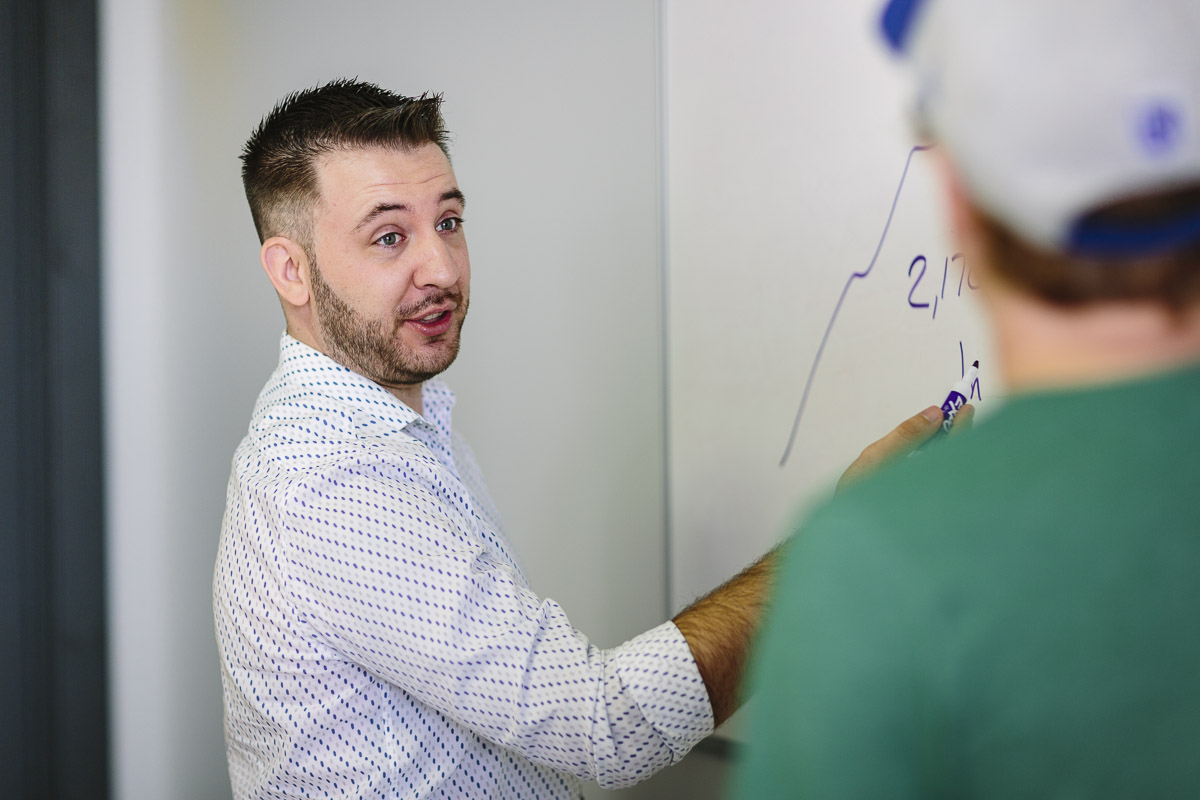 In some ways, Wichita's entrepreneurship scene seems to have scattered a bit, with companies like Lawn Buddy exiting the incubator scene to do their own thing. Are you all still involved with that community?
STEVEN: I feel like entrepreneurship in Wichita has suddenly become segmented when it should be united. I feel like there's a different event to go to every weekend, put on by different groups of people.
Our way of helping the ecosystem is to put our heads down and be successful — to provide a win for Wichita. We need to focus on our company and nothing else. We'll help support the ecosystem as it goes, and help support other companies, but we're not going to try to own it.
Last time we did a Q&A, I asked you how you would define a startup. Has your definition changed?
STEVEN: It's a mindset more than anything, right? To have a startup mindset of wanting to innovate and bring new technology into an industry, or into the world, and adopting that mindset of being more agile, being more flexible, learning that it's okay to make mistakes and push forward.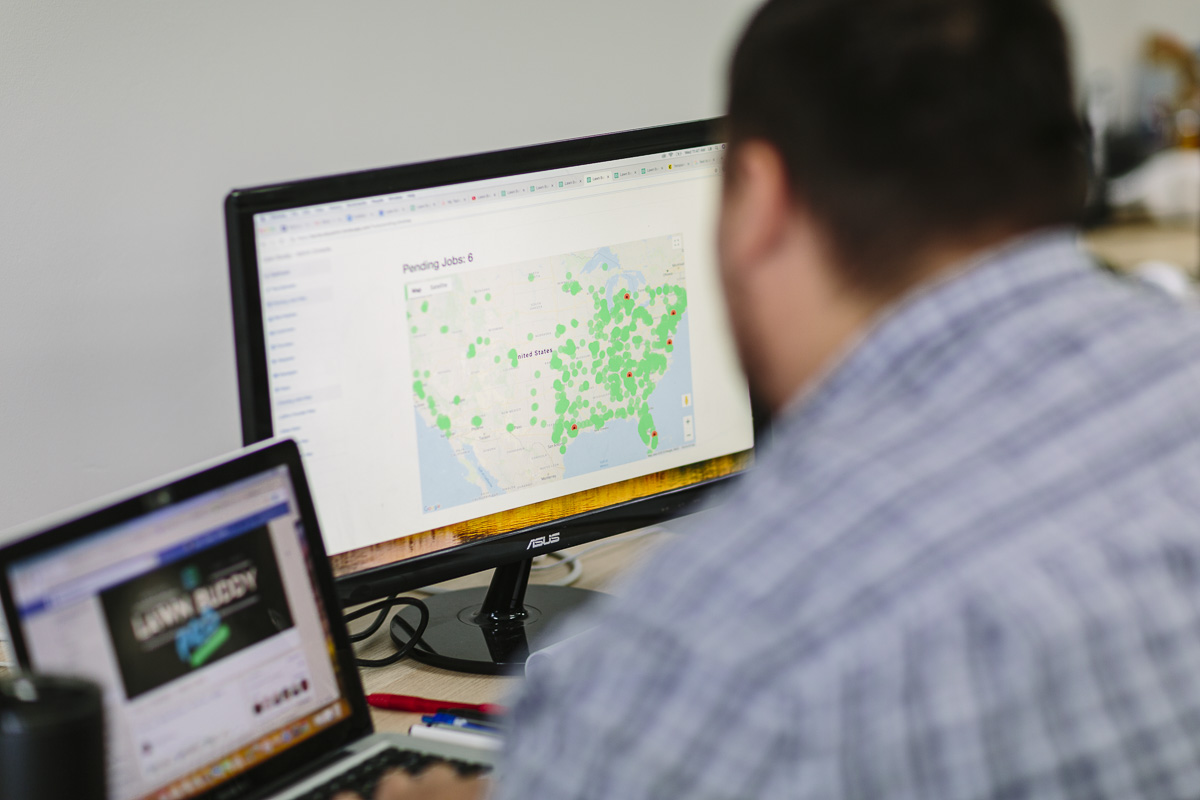 So what's next for Lawn Buddy? Any surprises?
PHIL: We're trying to keep the surprises to a minimum.
STEVEN: We have a pretty lofty goal that we want to hit for providers to sign up before the spring time and get them in. That's going to be a great target for us to hit and try to exceed. We have two new products coming out that are going to make it more accessible for larger companies to utilize the technology.
We already have communications with multiple companies like that, that are in the larger states. If we can just meet the projections that we put out, then I'm okay with that.
PHIL: I think the last couple of years, we've flown by the seat of our pants a little bit too much. Partially, that's the nature of it. We didn't know what we didn't know. As far as a one-year road map, this one's laid out pretty well.
This interview has been edited for length and clarity.
READ STEVEN'S STARTUP DIARIES POSTS:
NEXT STEPS:
---
---
---
---